Grand Return of Premier Dive Business Opportunity: DRT SHOW Hong Kong 2023
2023-09-28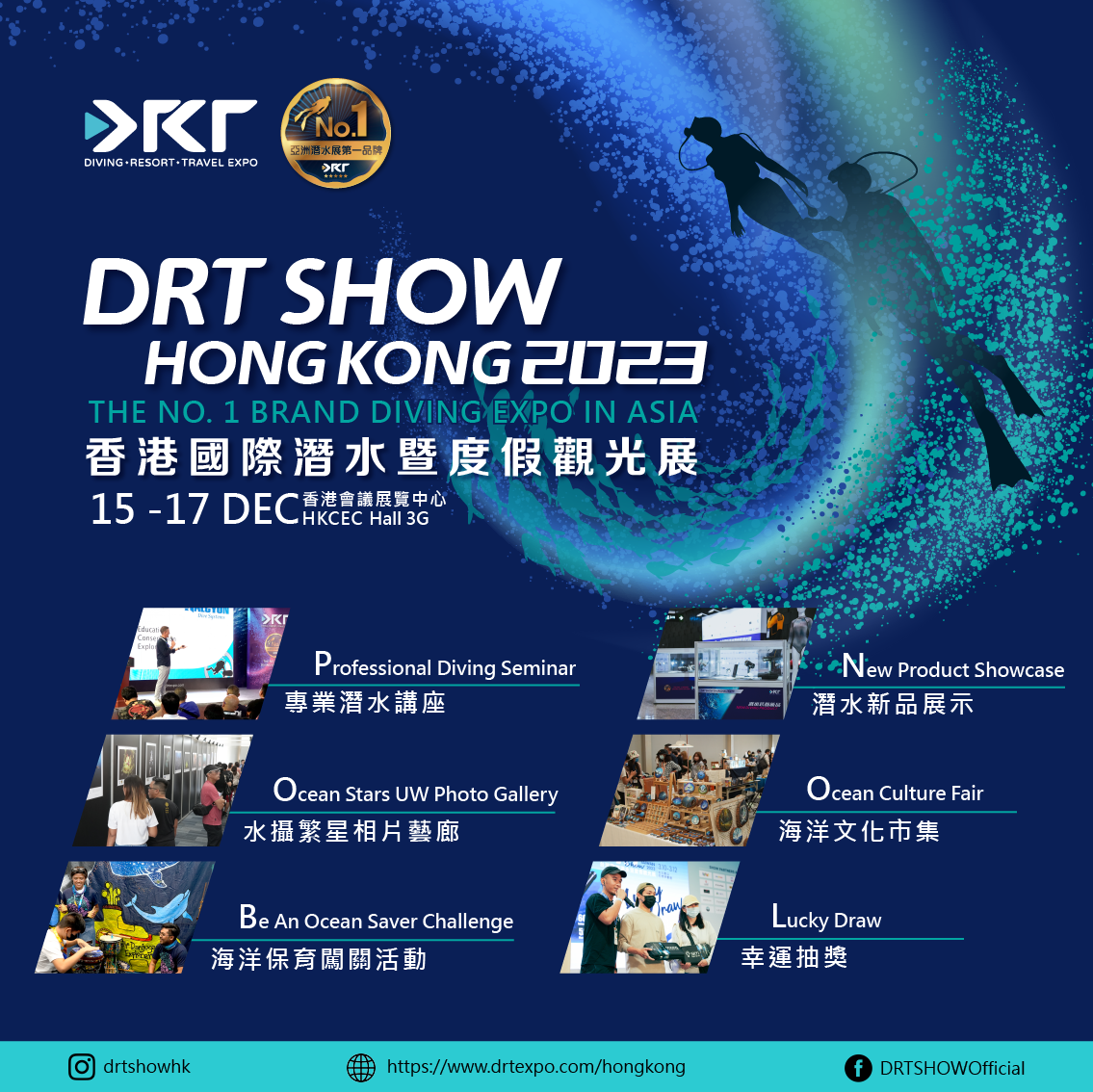 LX Development Group Ltd., the organizer of the DRT SHOW International Diving Resort and Travel Expo, is thrilled to announce our triumphant return to Hong Kong! Since 2019, due to the challenges posed by the pandemic, we were unable to host our annual diving extravaganza. However, we are now ready to once again meet with all diving enthusiasts and bring forth a more spectacular diving feast.
DRT SHOW Hong Kong 2023 will take place from December 15th to 17th, 2023, at the Hong Kong Convention and Exhibition Centre (HKCEC). This is an eagerly anticipated opportunity for us to reflect on the past and look forward to the future.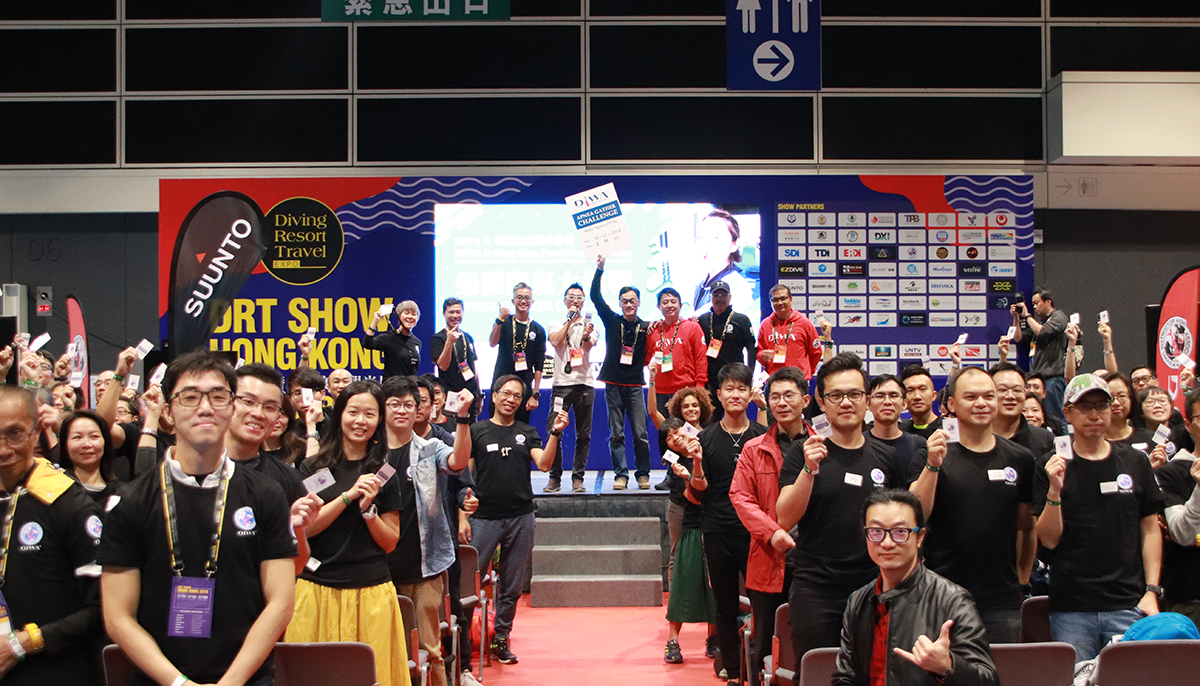 DRT SHOW has always been Asia's largest dive expo, serving over 2,500 exhibitors each year. With 46 successful international dive exhibitions under our belt, we hold the distinction of being the world's leading organizer of dive expos. We extend our gratitude to the numerous supporting organizations in the Asian region, including the Asian Underwater Federation (AUF), the General Administration of Sport of China, China International Chamber of Commerce, Beijing Sub-Council (CCPIT), China Diving Salvage Industry Association, Guangdong Vocational Institute of Sport, Philippine Department of Tourism, Okinawa Prefecture Government, Okinawa Convention and Visitors Bureau, Japan Recreational Diving Association, Japan Diving Equipment Manufacturers Association, Japan Scuba Association, as well as PADI, DIWA, NAUI, TDISDI, SSI, RAID, UTD, PSAI, CMAS, DAN, IANTD, ANDI, IRD, and more than 30 other institutions who have provided us with their invaluable support. Our goal is to drive the growth of the diving industry and offer exhibitors a platform that is credible and trustworthy.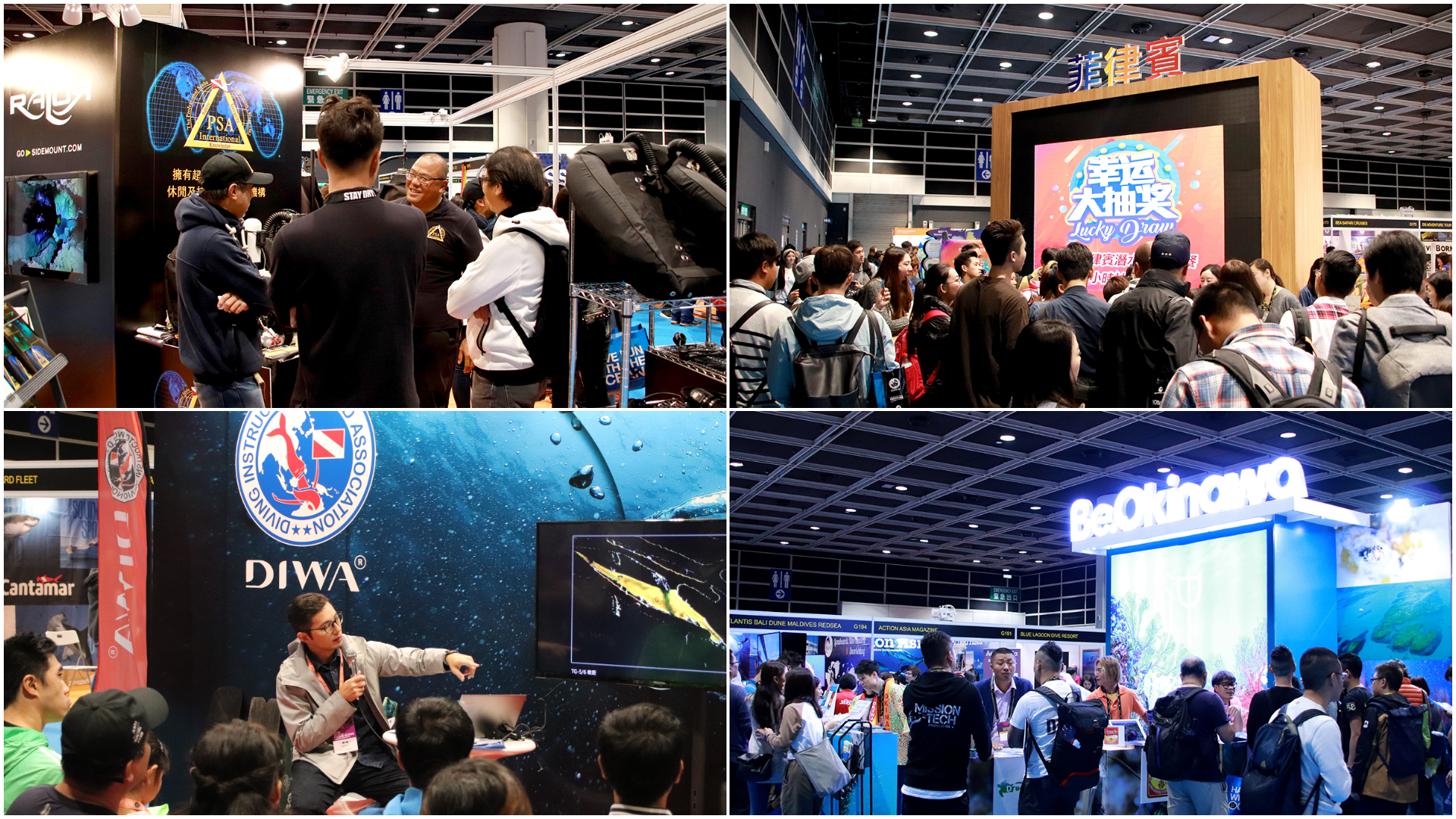 Beyond Expectations - DRT SHOW Hong Kong 2023
Looking back at the 2019 exhibition, here are some statistics for your reference:
Throughout the event, we attracted over 30,000 visitors from around the world, spread across different dates, including attendees from Hong Kong, China, Taiwan, Southeast Asia, Japan, Korea, the United States, Europe, and other regions.

Visitors came with diverse purposes, such as attending professional seminars, assessing the exhibition, making purchases or orders, gathering information, exploring new products and services, networking, and visiting various suppliers and key figures.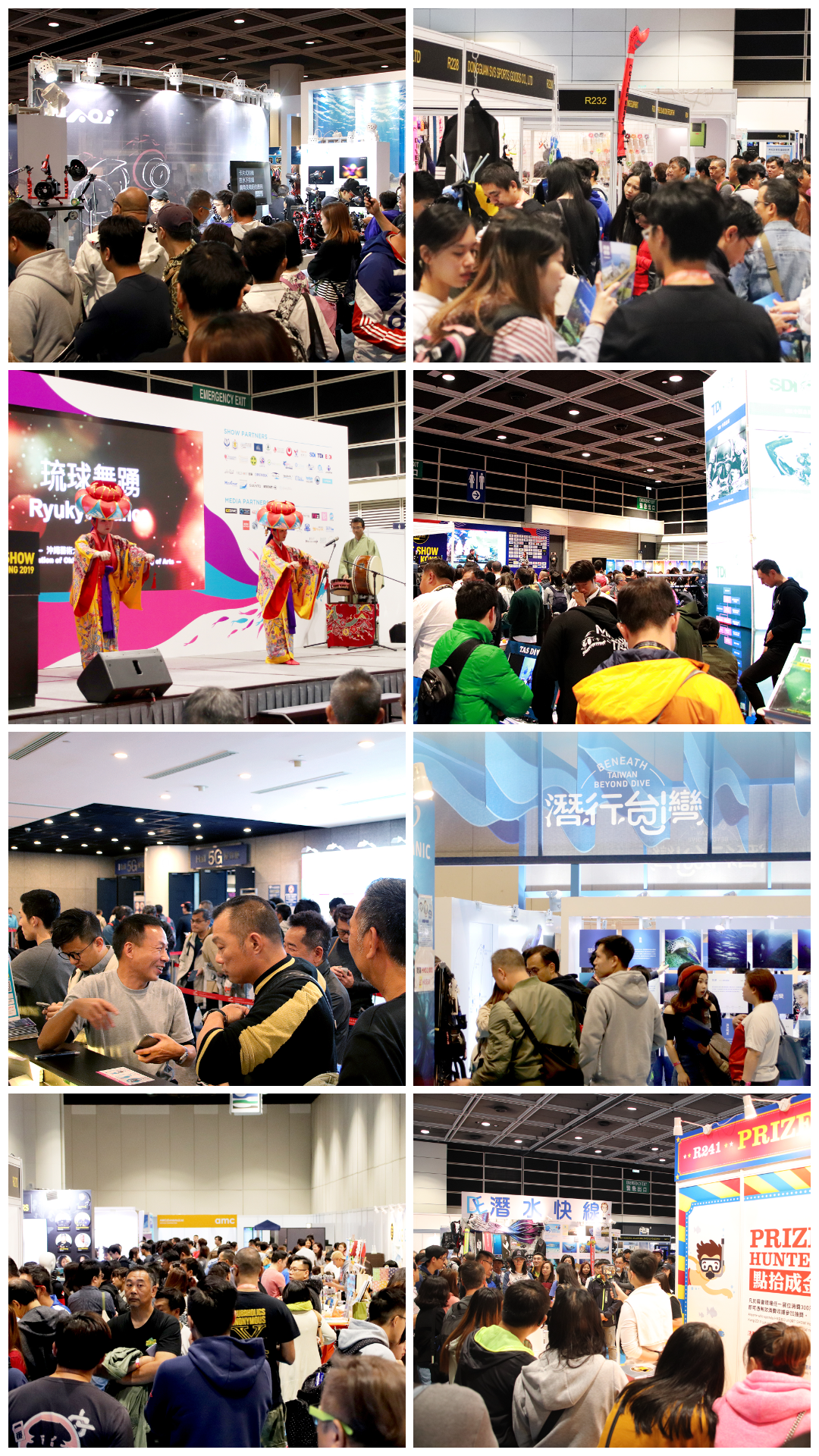 This year, we welcome the arrival of DRT SHOW Hong Kong 2023, where we will once again assemble international dive brands, showcasing our influence, internationalization, and professionalism in the market. This event is not just an exhibition; it's also a business opportunity for you to establish meaningful connections with global industry leaders, diving enthusiasts, and potential clients.
Carefully Curated Professional Seminars
We will present over 30 high-level professional seminars covering various topics, including professional diving, marine conservation, underwater photography, free diving, technical diving, dive travel, diving equipment, and more. These lectures will be delivered by 25 experts from around the world, offering rich experiences and face-to-face interaction, providing participants with unprecedented learning opportunities. This is a rare chance for you to gain insights into industry trends, expand your knowledge, and engage with experts in the field.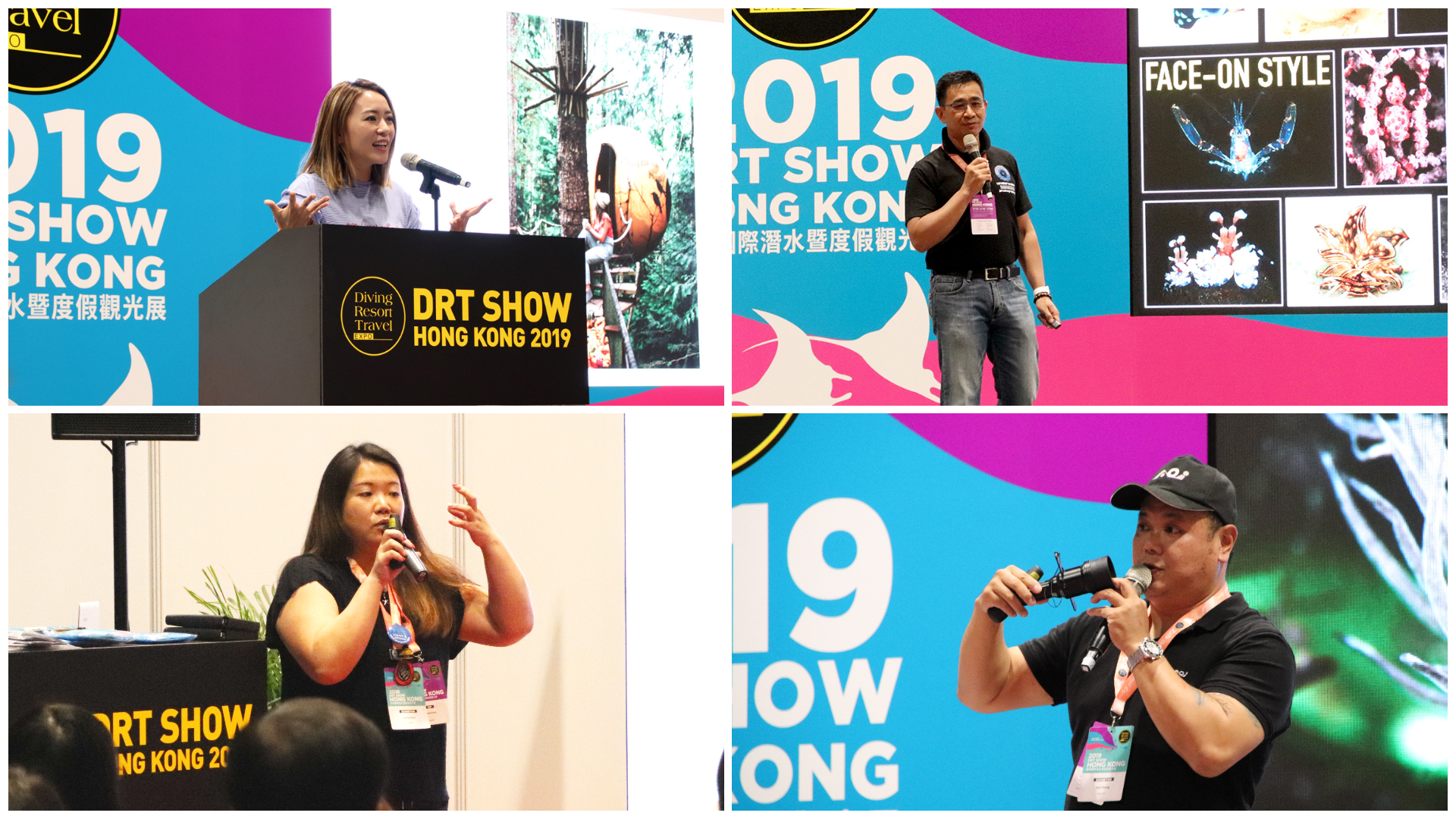 Innovative Marine Conservation Challenge Activities
DRT SHOW Hong Kong 2023 will lead visitors on a journey to "Be an Ocean Saver." We have partnered with multiple marine conservation organizations to educate visitors about the importance of marine conservation through creative interactive games. Through these challenge activities, participants will increase their awareness of preserving marine ecosystems while enjoying the excitement of the games. Those who complete all challenges will have the opportunity to receive special souvenirs. This is a chance for active participation and learning, embodying your commitment to marine conservation.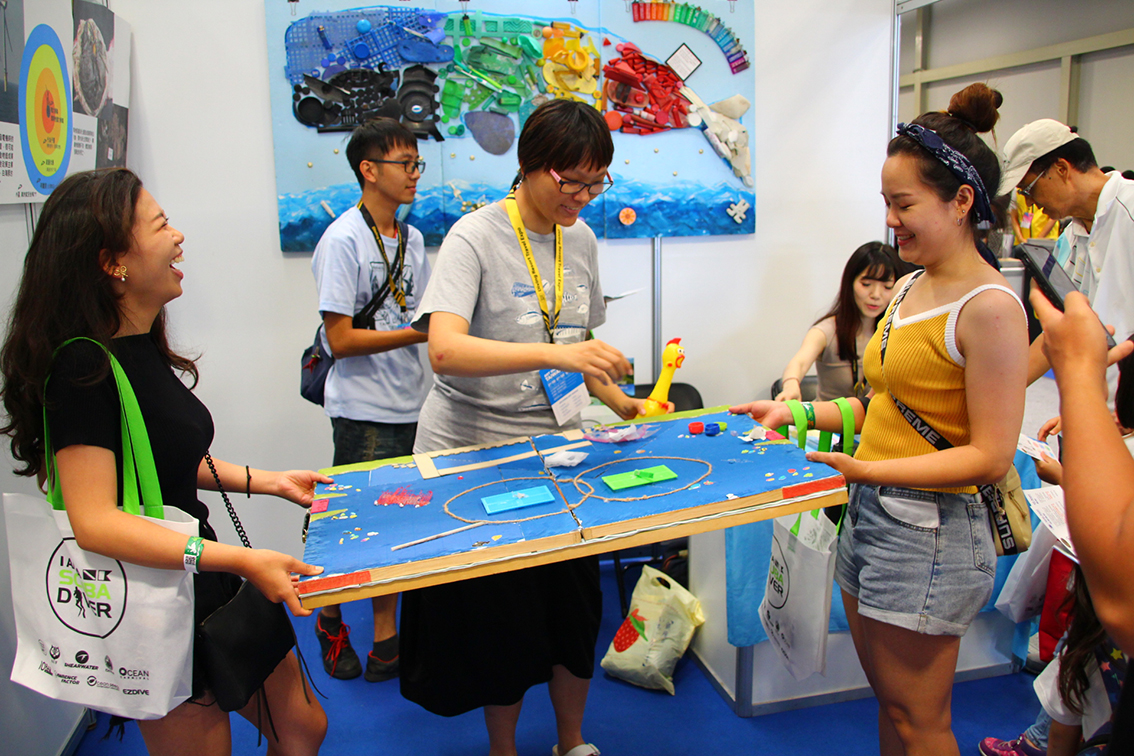 Seeking Innovation - Best Red Dragon Design Award and Dive Equipment New Product Showcase
We host the "Best Red Dragon Design Award" every year to recognize innovative designs in the diving industry. At DRT SHOW Hong Kong 2023, nearly 20 products will be showcased, allowing visitors to participate in on-site voting to select the top three products, thus acknowledging innovation and design excellence. This is a platform to showcase the latest technologies and equipment and an opportunity for you to network with industry leaders and explore new business prospects.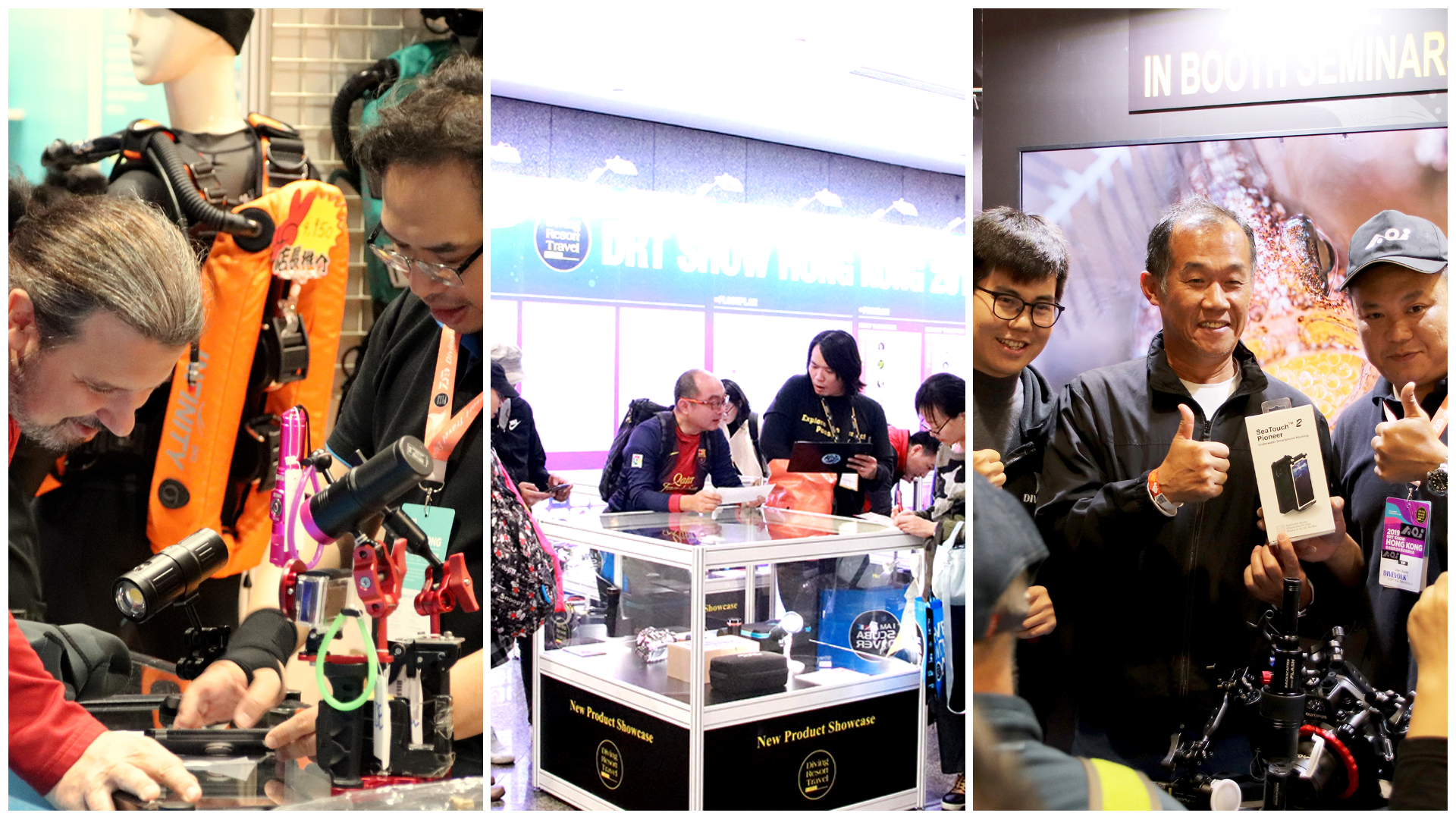 Unveiling the Mysteries of the Ocean - Ocean Stars UW Photo Gallery
We will exhibit stunning underwater photos captured by photographers from around the world. These works will allow visitors to explore the mysteries of the ocean, appreciate breathtaking underwater sceneries, and serve as a reminder to cherish marine environments. Additionally, we will host a popular vote for visitors to select the best works, offering photographers attractive prizes. This is an opportunity for inspiration, appreciation, and sharing that will ignite your creativity and spirit of exploration.(Event Link:https://reurl.cc/NyG56k)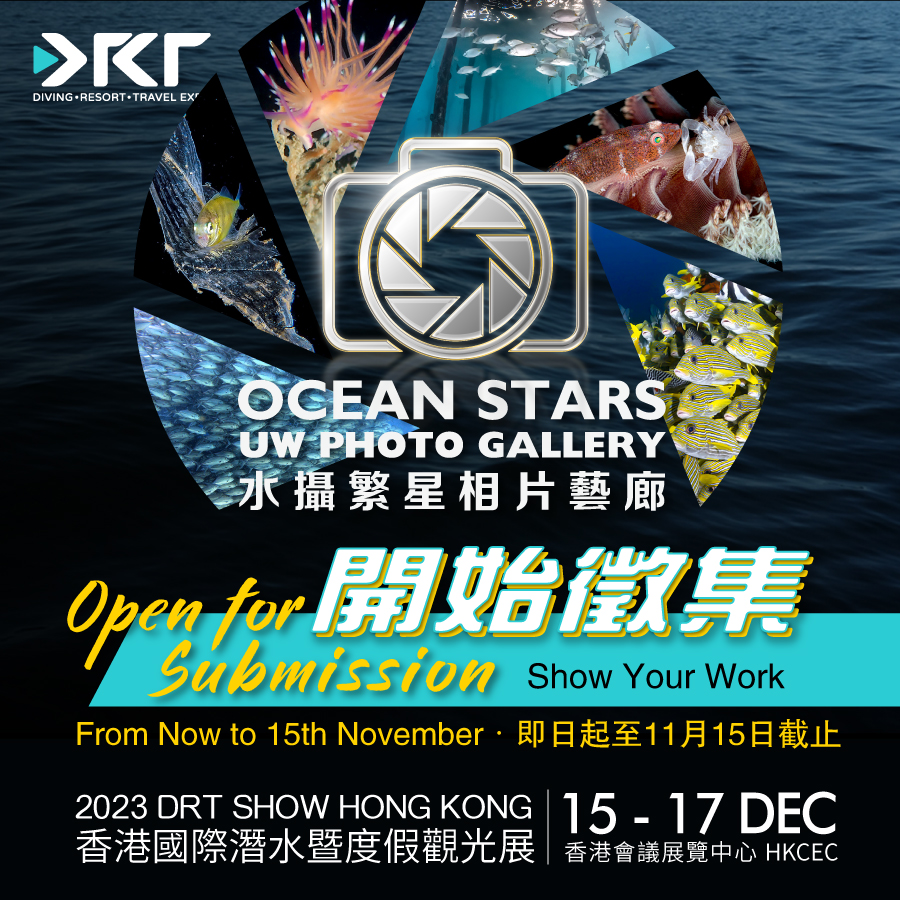 Ocean Culture Fair - Supporting Marine Conservation
Whether you are a diving enthusiast or have a passion for marine culture, the marketplace at DRT SHOW Hong Kong 2023 will cater to your needs. You can find a variety of diving-related merchandise, as well as creative marine-themed items and eco-friendly tableware. The marketplace promises the joy of shopping while supporting marine conservation efforts. Whether you are looking for diving equipment or unique gifts, this marketplace is not to be missed. Shopping here means actively contributing to marine conservation.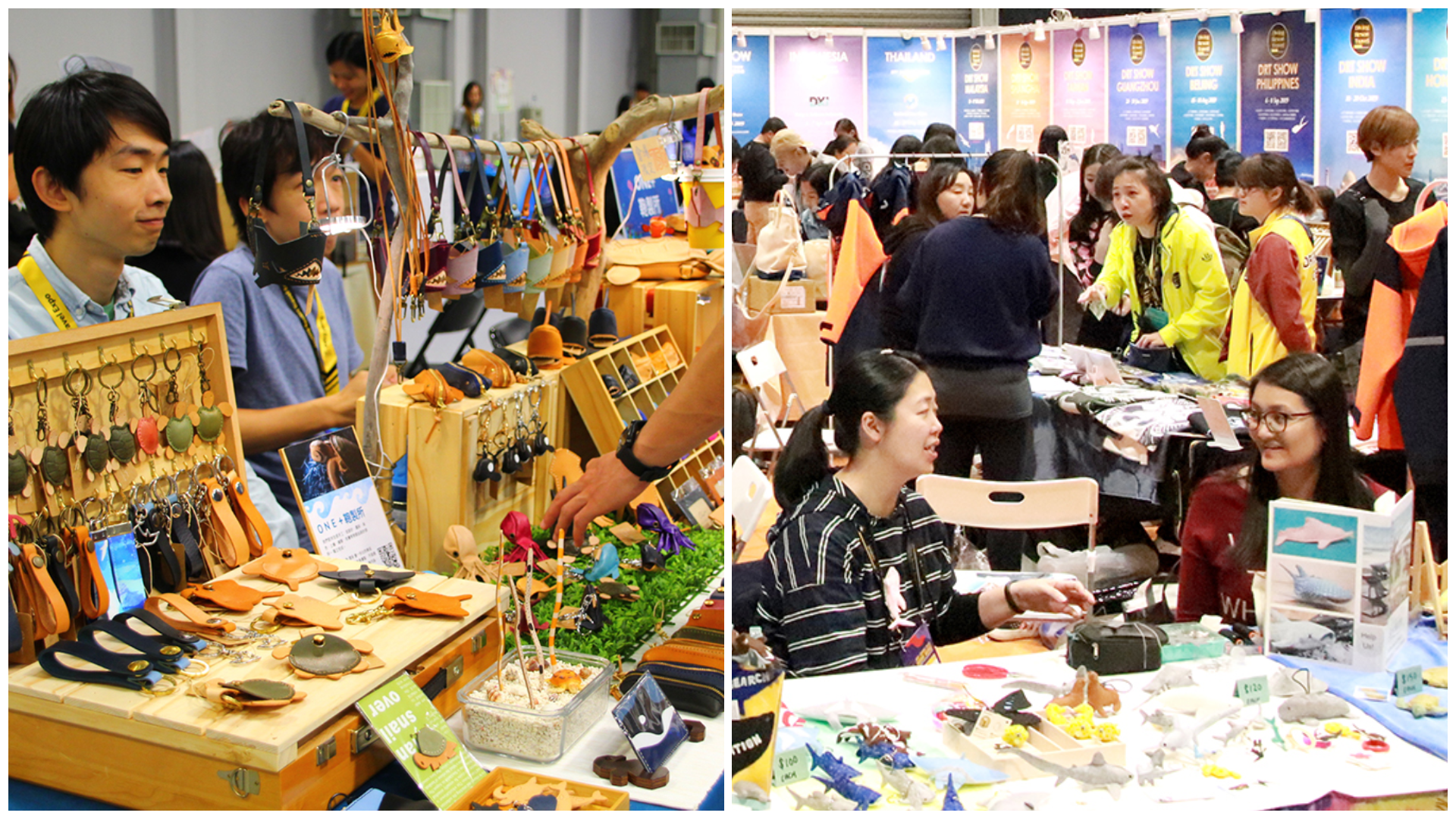 DRT SHOW Hong Kong 2023 not only provides an opportunity for you to showcase your products but also opens the doors to business. This is an opportunity you cannot afford to miss, allowing you to connect with the global diving community, expand your business, and gain deep insights into the future of the industry. We look forward to meeting you at this grand exhibition, where unforgettable experiences await diving enthusiasts and industry professionals.
Lastly, we would like to remind you that exhibition booths are limited. If you are an exhibitor, please contact our sales team promptly to secure one of the remaining booths. You can reach us via email at sales@drtexpo.com.
DRT SHOW Hong Kong 2023 is just around the corner, and we look forward to meeting you to share the joy and knowledge of diving!
The 11

th

Edition of Diving & Resort Travel Expo (DRT SHOW) Hong Kong
Event Name:
2023 Hong Kong International Diving and Resort Travel Expo Diving & Resort Travel Expo (DRT SHOW) Hong Kong 2023
Event Venue:
Hong Kong Convention and Exhibition Centre (HKCEC), Hall 3G
Event Dates and Times:
December 15, 2023 (Friday) | 12:00 PM – 08:00 PM
December 16, 2023 (Saturday) | 12:00 PM – 08:00 PM
December 17, 2023 (Sunday) | 12:00 PM – 06:00 PM
Official Website:
Facebook Fan Page:
https://www.facebook.com/DRTSHOWOfficial
Organiser:
LX Development Group Ltd.
Disclaimer: The data and information provided in this press release are for reference only and are subject to the latest official announcements.