The Largest Diving Expo You Don't Want to Miss – DRT SHOW Taiwan 2023
2023-03-04

The 6th Diving Resort Travel Expo (DRT SHOW) Taiwan, organized by EZDIVE Enterprise Company Ltd., will take place at Taipei Flora EXPO Dome from March 10th to 12th. DRT SHOW has been cultivating the Asian diving market for more than a decade aiming to create a professional platform for the diving industry and, at the same time, introduce the magnificent underwater world of Taiwan. We warmly invite all those who love the ocean to join us.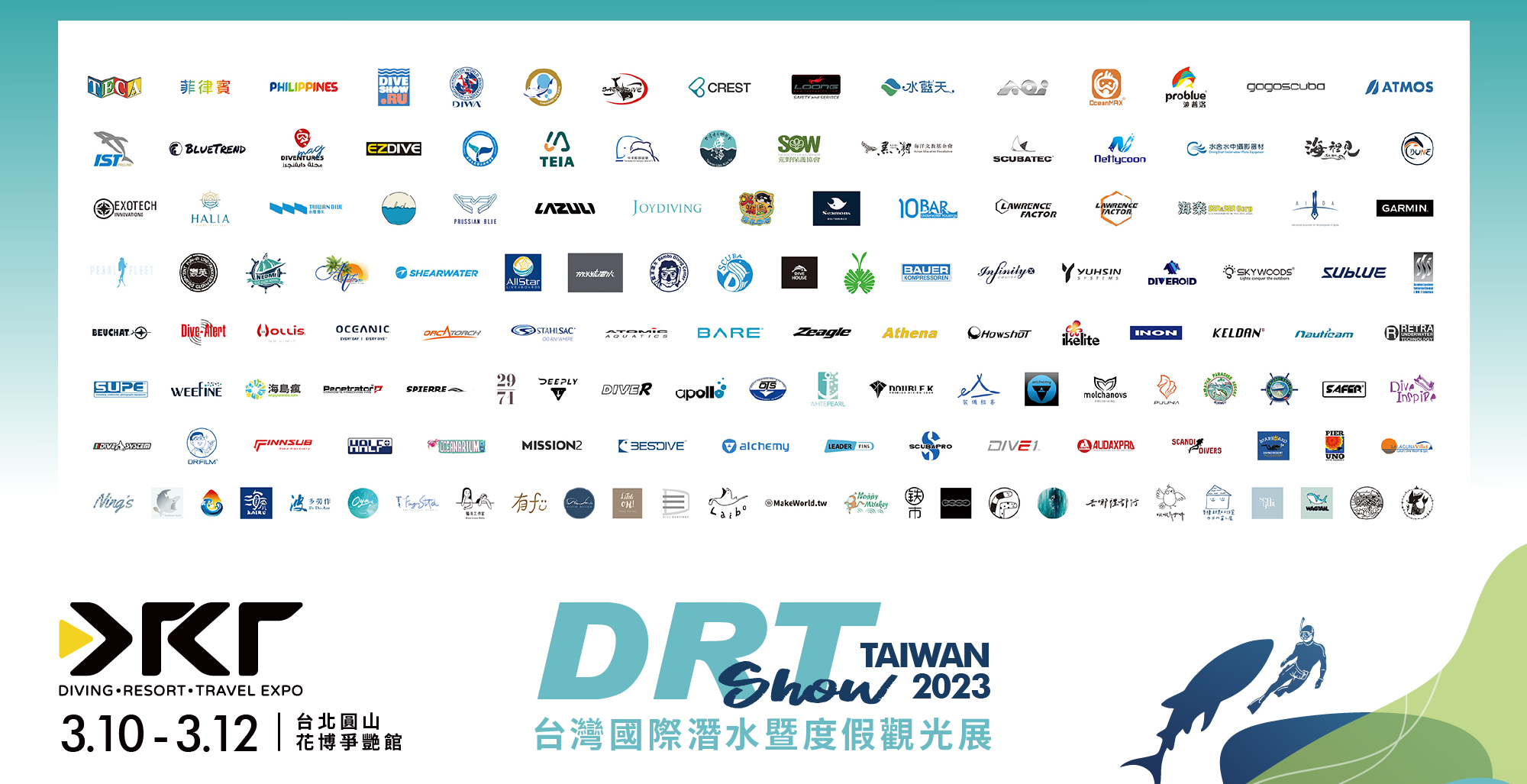 DRT SHOW Taiwan 2023 is honoured to have Philippines Department of Tourism-Taiwan bringing abundant overseas travel information. You can also find several brands from Taiwan and abroad in the show including Aqua Lung, TUSA, DiveR, Problue, IST, LAZULI, Garmin, AOI, SEA&SEA, ATMOS, Suunto, SAEKODIVE, OceanMAX, SCUBATEC, CREST, Prussian Blue, Shearwater, SUBLUE, Scubalamp, SUPE and Loong Dive. In addition, there are many dive clubs, dive resorts, and dive tourism agencies providing a complete range of dive courses and dive travel information.
Various professional training agencies such as DIWA, PADI, Molchanovs and AIDA, offer different levels of scuba diving, freediving, and even special courses like nitrox, sidemount and underwater photography – whatever you can think of, you can find it in the show.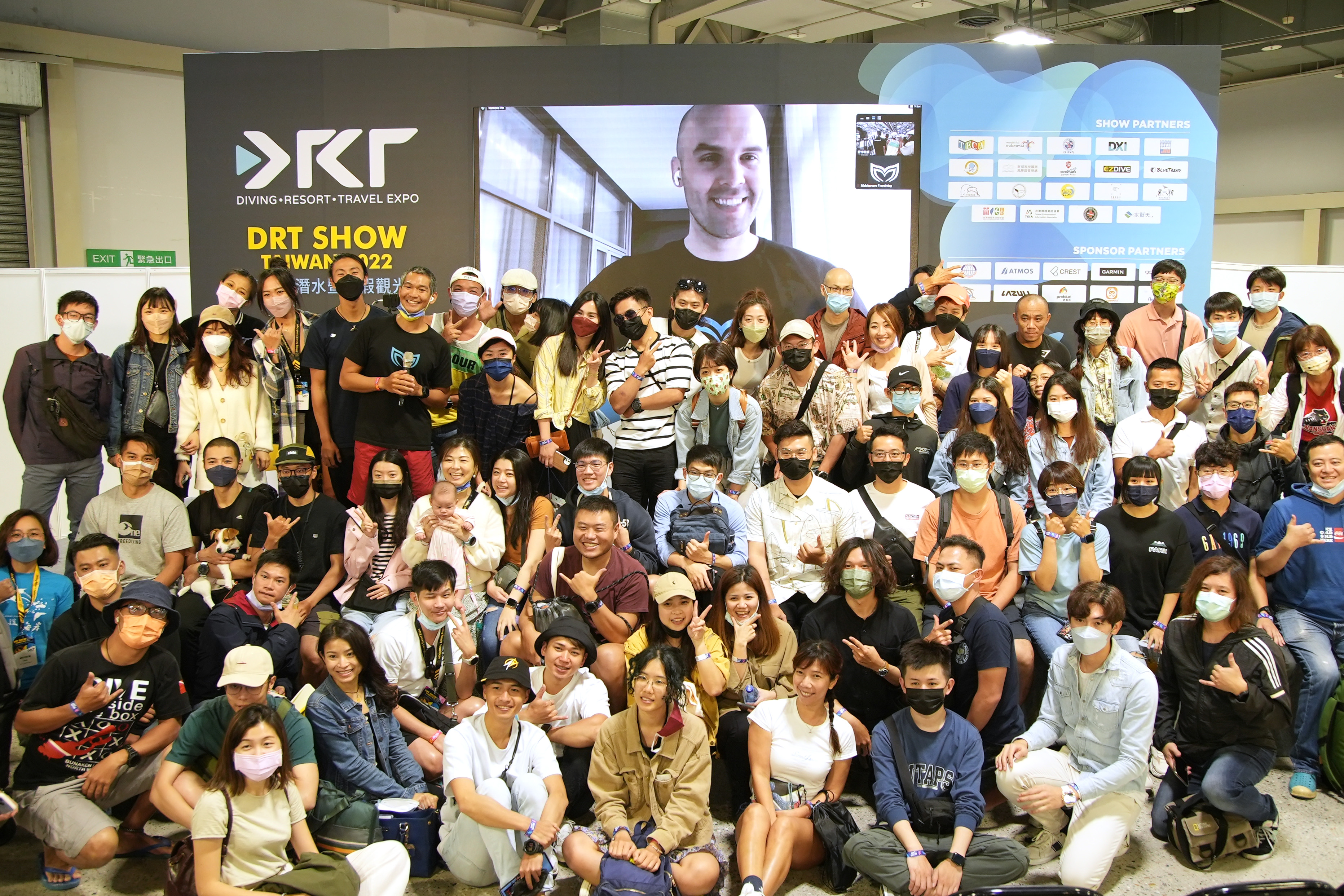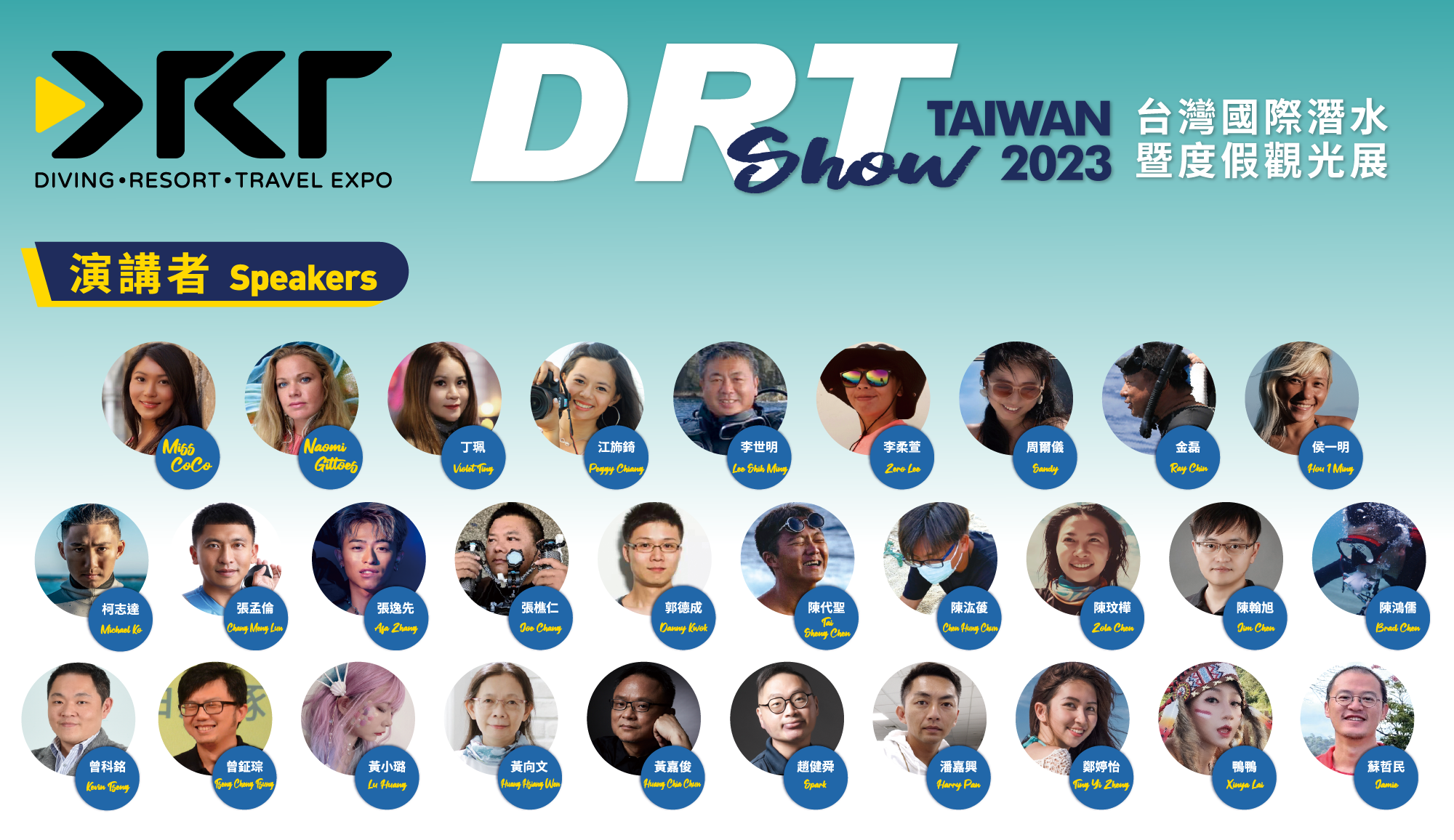 DRT SHOW Taiwan not only has over 100 exhibitors but also has a wide variety of activities. The 'Be an Ocean Saver' challenge is cooperating with Ocean Conservation Administration, Ocean Affairs Council and several marine conservation NGOs such as Kuroshio Ocean Education Foundation, Taiwan Cetacean Society and The Society of Wildness, to provide visitors with knowledge of marine conservation through fun activities. The Professional Marine Seminar will include 30 professional seminars with topics like underwater photography, dive destination, freediving, marine movies, diving equipment and marine conservation. Visitors can learn about cutting-edge market trends and expand their diving horizons through experts' sharing.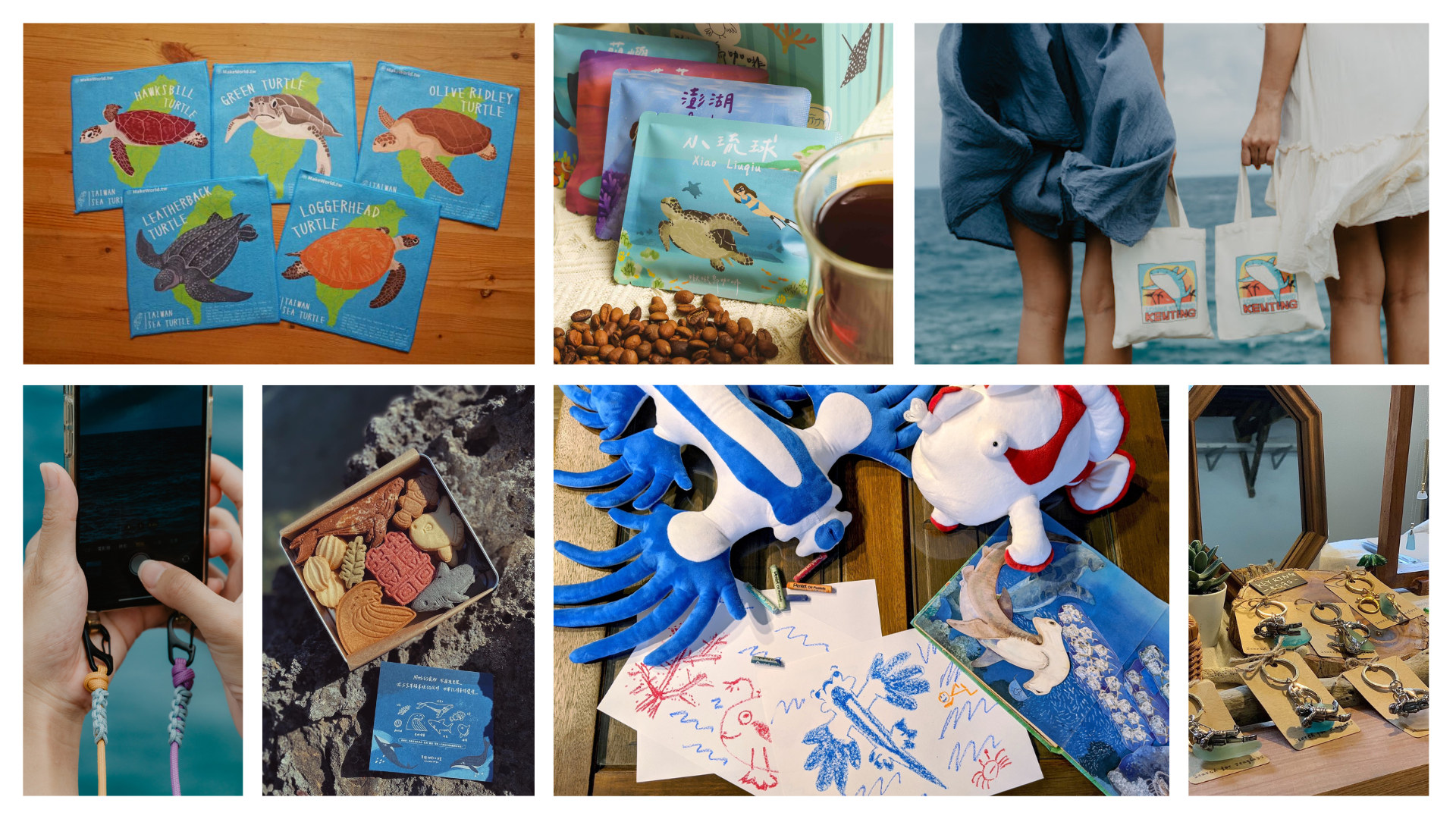 The 'Ocean Culture Fair' will support local cultural and creative brands at DRT SHOW bringing together more than 20 local handicraft brands to exhibit and sell a variety of ocean-related items. This year, DRT SHOW also collaborates with renowned Australian artist/marine conservationist Naomi Gittoes and holds the 'Ocean Color' event to promote the importance of marine conservation.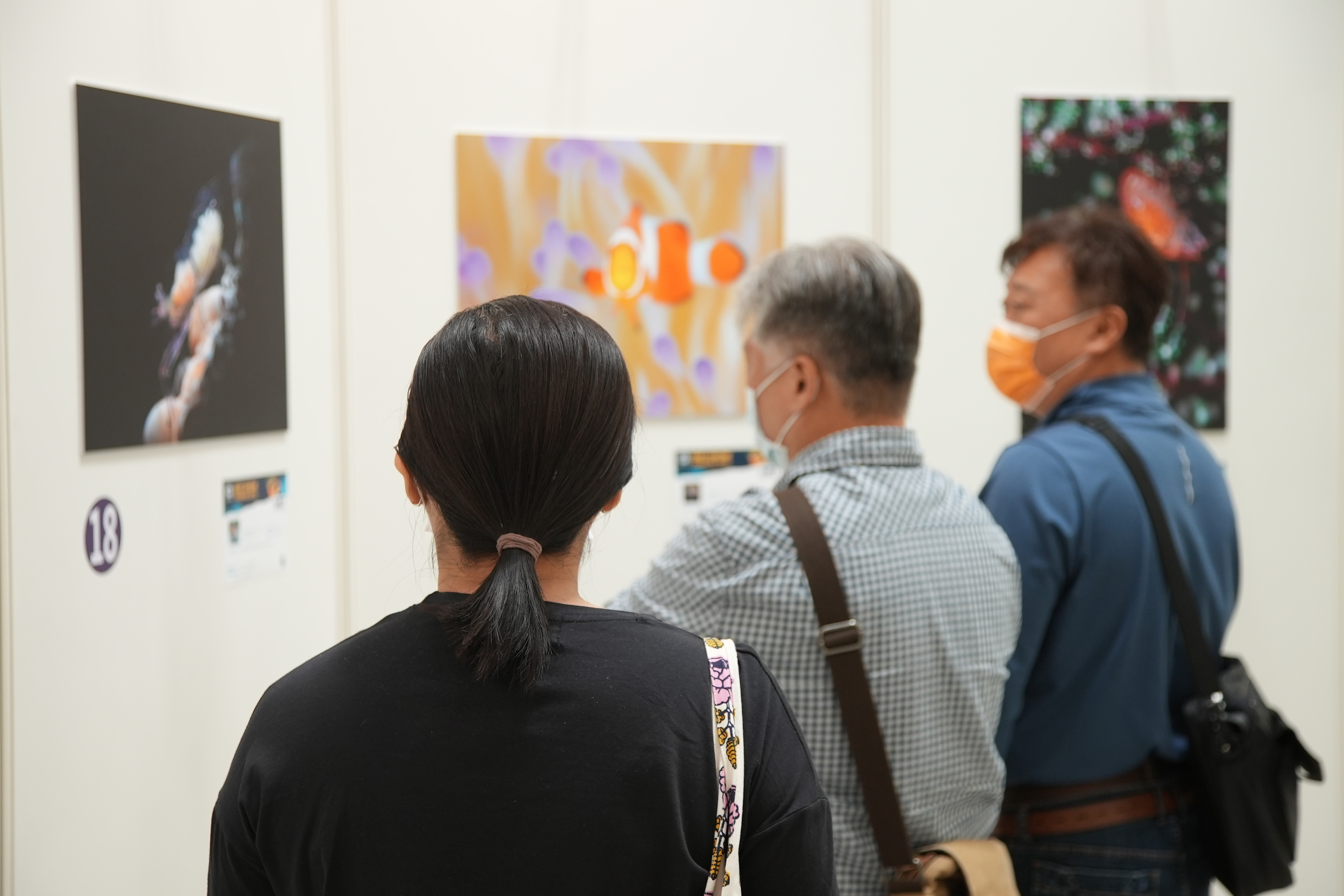 Last but not least, in order to show the beautiful underwater world of Taiwan, DRT SHOW is holding the 'Ocean Stars Photo Gallery', attracting hundreds of submissions from Taiwanese and overseas underwater photographers. The selected photos will be displayed in the exhibition venue from March 10th to 12th.
Purchase DRT SHOW Taiwan 2023 tickets at gogoscuba.com to enjoy 50% discount! For more information about DRT SHOW Taiwan, please visit the official website (www.drtexpo.com) or DRT SHOW Taiwan Facebook page.