DRT SHOW Philippines Returns to Manila, Reigniting Market Enthusiasm in 2023
2023-05-18

DRT SHOW Philippines, the No.1 Brand Diving Expo in Asia, is thrilled to announce its highly anticipated return after three years. The event will take place from August 18 to 20, 2023, at the SMX Convention Center in Manila. Promising to reignite the diving market in the Philippines, the exhibition aims to attract attention from both the diving business and the general public.
The global diving industry has faced challenging times amidst the COVID-19 pandemic. However, as the world gradually recovers, the diving market has shown signs of resilience. With its unparalleled marine treasures and pristine dive sites, the Philippines is poised to lead the revival of the Asian diving market. DRT SHOW Philippines will be at the forefront of this revival, providing a thriving platform for diving businesses, fostering industry growth, and driving internal discussions.
DRT SHOW Philippines 2023 will bring together diverse exhibitors from various diving sectors, showcasing the best of the industry. From top dive equipment manufacturers to world-class dive resorts, training institutions, and tourism boards, participants can expect to engage with renowned industry leaders, establish strategic alliances, and explore endless business opportunities.

DRT SHOW Philippines 2023 will offer a range of activities catering to both diving professionals and enthusiasts. Expert-led seminars on various diving-related topics will provide valuable knowledge and insights to cater to the interests of different audiences. The New Product Showcase will present the latest diving equipment and technologies, offering attendees an exclusive preview of the future of diving.
DRT SHOW Philippines is committed to promoting marine conservation and sustainability. The "Be an Ocean Saver Challenge" will encourage visitors to actively participate and play a proactive role in marine protection through various environmental initiatives. The "Ocean Stars Underwater Photo Gallery" will showcase stunning images captured by talented underwater photographers, celebrating the captivating beauty and vulnerability of marine ecosystems. Activity Information: https://reurl.cc/AdG54E and Submission Link: https://forms.gle/d79uUae631aoW9vk7.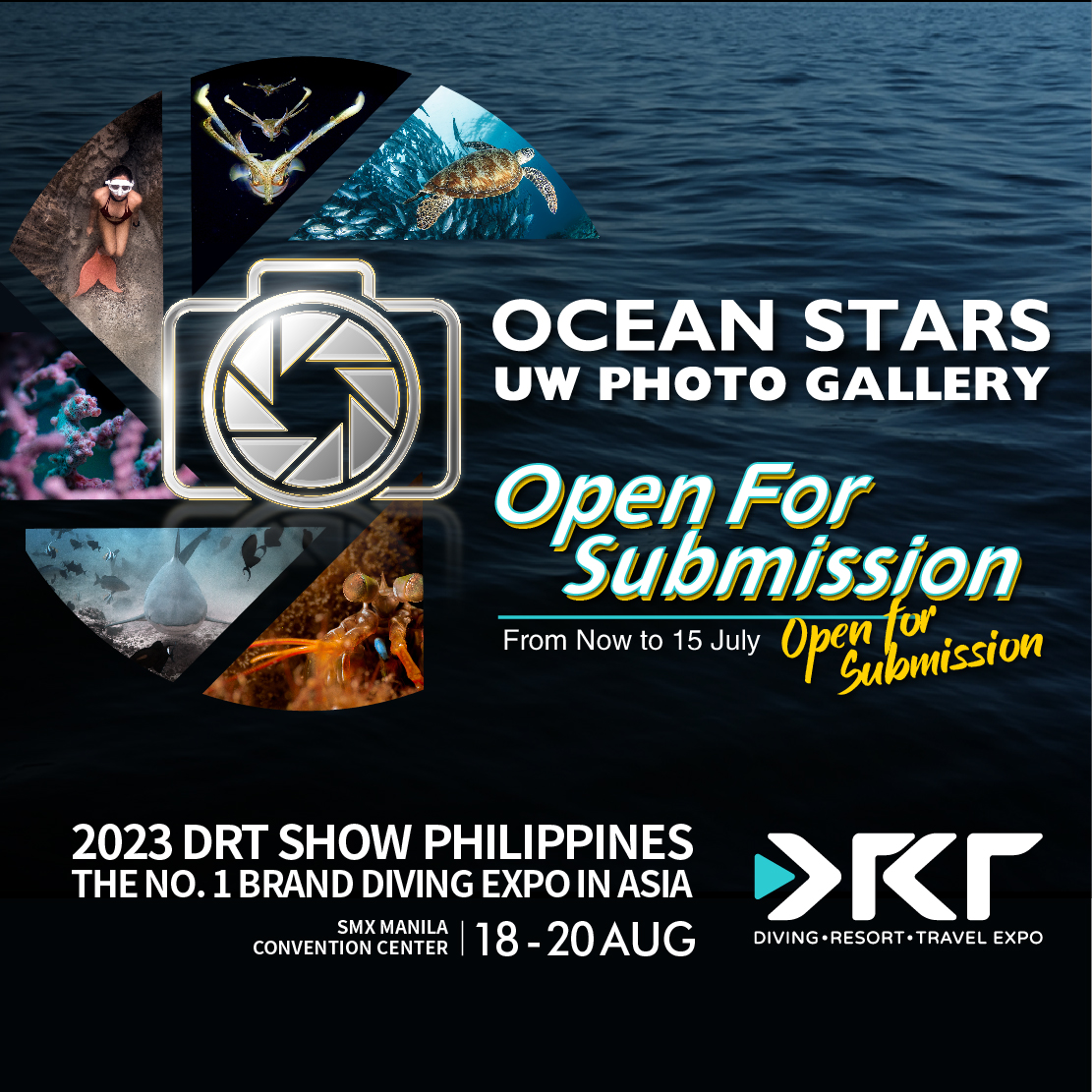 For thrill-seeking participants, the exhilarating "DRT SHOW Adventure Maze" awaits, offering an immersive puzzle-solving game that takes participants on an exciting journey throughout the exhibition hall. Participants will also have the chance to win amazing prizes through the "Lucky Draw," adding an extra level of excitement and anticipation to the event.

Additionally, the "Ocean Cultural Fair" will provide a vibrant cultural showcase featuring locally handcrafted creative products, immersing visitors in the unique cultural heritage of the Philippines.

DRT SHOW Philippines is dedicated to providing an unforgettable experience for the entire Asia-Pacific region. The "Kids Zone" will offer fun activities and educational programs aimed at nurturing young participants' love for marine life, ensuring everyone enjoys a fun and enriching experience.
Save the dates from August 18 to 20, 2023, and join us at the SMX Convention Center in Manila for DRT SHOW Philippines, where we will create unforgettable memories together. For more information and registration details, please visit https://www.drtexpo.com/philippines. For exhibition inquiries, please contact: sales@drtexpo.com.

DRT SHOW Official Social Media:
Facebook Page: https://www.facebook.com/DRTShowPH
Event Page: https://fb.me/e/LGToL3NH
Instagram: https://www.instagram.com/drtshowphilippines/