Largest Dive Expo in Taiwan Opens in March 2022
2022-01-06

The 5th Diving Resort Travel Expo Taiwan (DRT SHOW Taiwan) is going to take place at Taipei Flora Expo Dome from March 11th to 13th. This event is organized by Ezdive Enterprise Company Ltd., aiming to create a professional platform for the communication in the diving industry, boost healthy development of diving tourism and its related industrial chain, and promote the underwater beauty of Taiwan.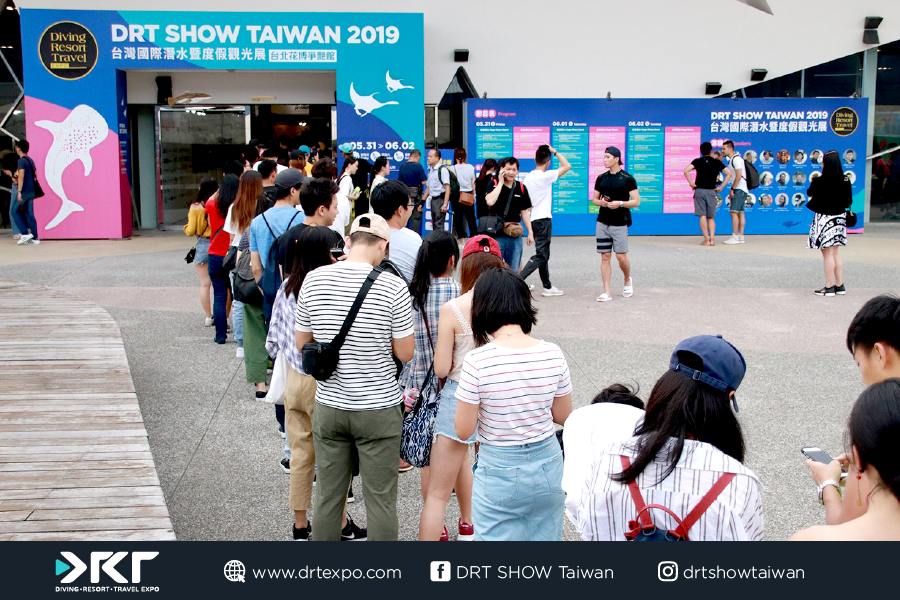 ▲​ DRT SHOW Taiwan is a "must-visit" event for dive and watersport enthusiasts.
DRT SHOW Taiwan 2022 cooperates with East Coast National Scenic Area, Tourism Bureau and Ministry for Tourism and Creative Economy Indonesia to introduce rich travel information. This event gathers over 100 exhibitors including prestigious international brands such as Beuchat, TUSA, DiveR and leading domestic diving equipment suppliers like Problue, IST, Saekodive. Well-known diving computer brands, including, but not limited to, Shearwater, Suunto and Garmin, and diving clubs, resorts, and tourism industry exhibitors will all take part in this event. Based on the past edition, this year's DRT SHOW Taiwan is expected to attract more than 30,000 dive enthusiasts to partake.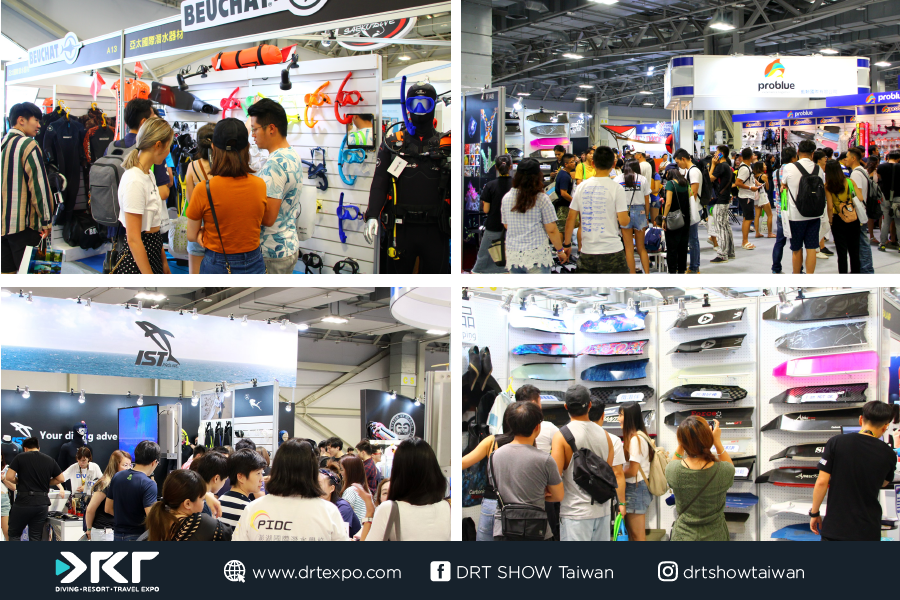 At this event, in addition to diving equipment purchase, various professional training agencies such as DIWA, SDI TDI, AIDA and PADI offer diverse courses in scuba diving, freediving, and underwater photography from beginner level to advanced level. Besides, travel package customization services, high-quality products, and diving travel discounts are available to stimulate consumption and boost product sales.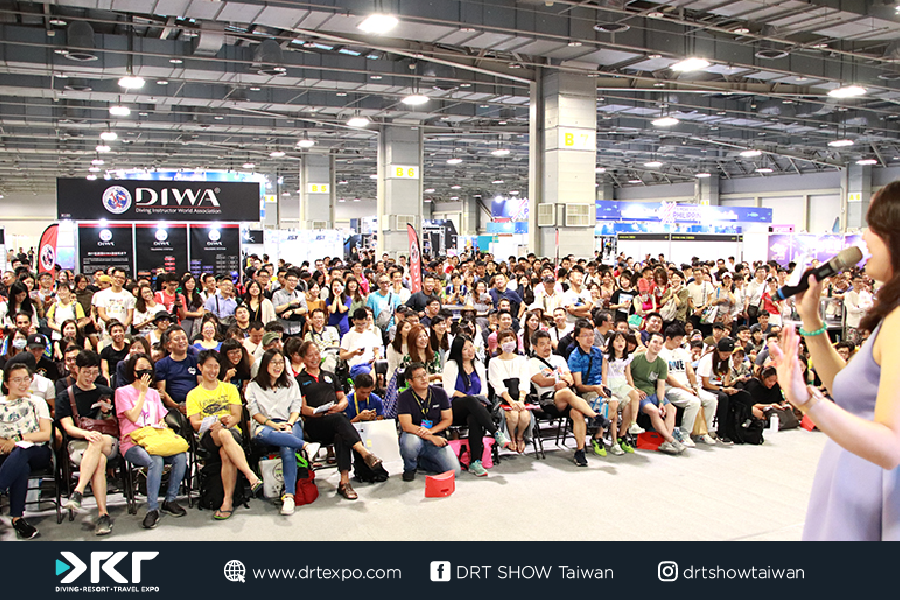 The organizer of DRT SHOW Taiwan 2022 plans plenty of onsite activities including 30 professional seminars. Topics covers underwater photography, diving tourism, freediving, technical diving, diving medicine, underwater films, diving equipment, and marine conservation, etc. Visitors will be able to obtain cutting-edge market trends and expand diving horizons through experts' sharing. New Product Showcase focuses on the development of the industry and the launch of new technologies applied to reputable MIT (Made in Taiwan) products. Ocean Culture Fair gathers over 30 local cultural and creative brands. Furthermore, there are other various activities such as Ocean Film Festival, Be an Ocean Saver Challenge, Ocean DIY Workshop, and PlasticFREE Campaign.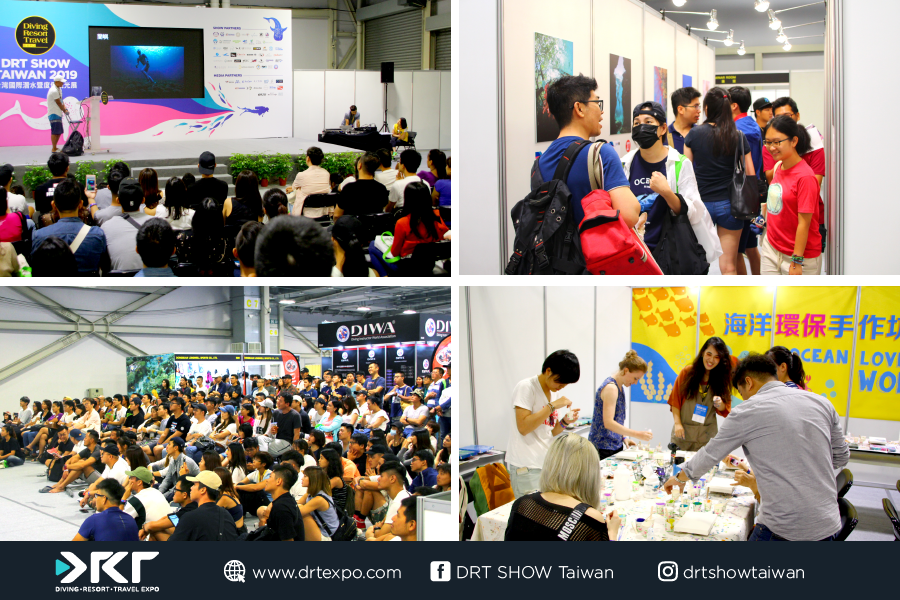 "Ocean Stars Underwater Photo Gallery", a much-anticipated activity among underwater photography enthusiasts, is now calling for talented photographers. Photographers can submit their underwater photos taken in Taiwan from January 1st, 2020 to December 31st, 2021 online before the deadline of February 14th, 2022. This activity aims to promote the underwater beauty and the support underwater photography in Taiwan. Selected photos will be exhibited hybrid at DRT SHOW Taiwan 2022 during March 11th to 13th and all nominated photographers will compete for the "Best Popular Award."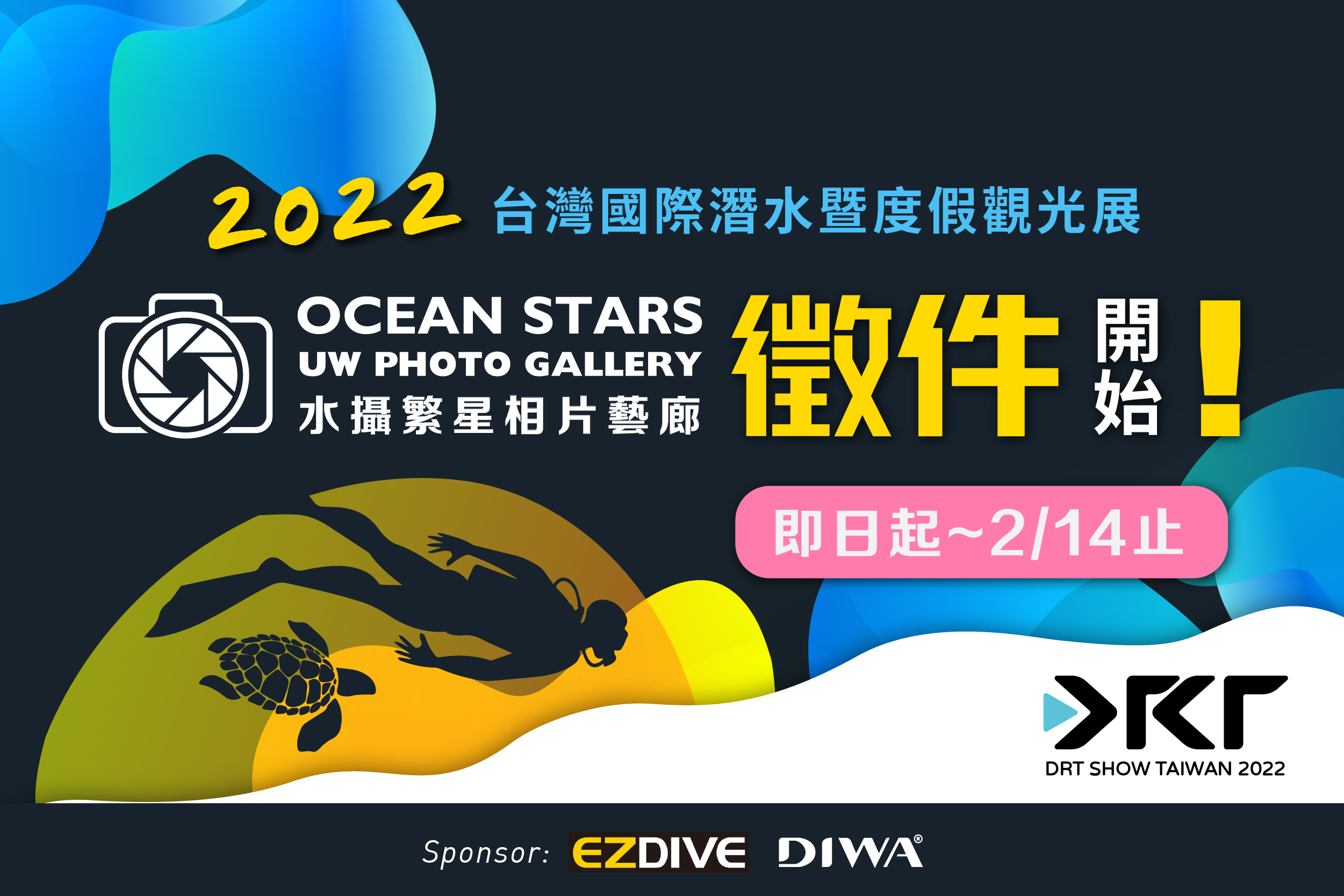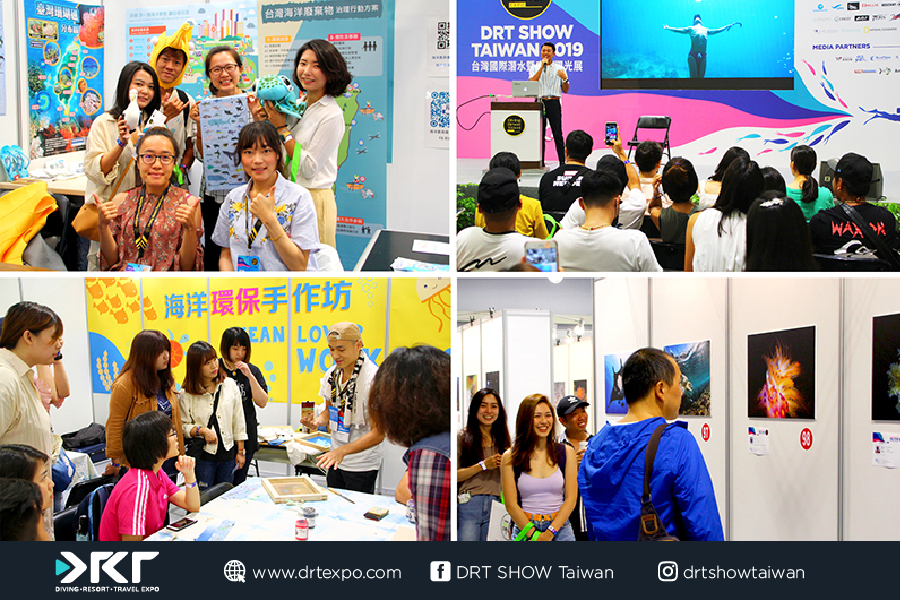 DRT SHOW Taiwan 2022 cooperates with gogoscuba, the largest diving equipment online mall, to launch a sales campaign. One free DRT SHOW Taiwan 2022 ticket will be given (worth NT$200) along with any order placed on gogoscuba.com during January 1st to 31st, what is more, from February 1st to February 28th, a half price discount for online pre-sale tickets will be exclusively launched on gogoscuba.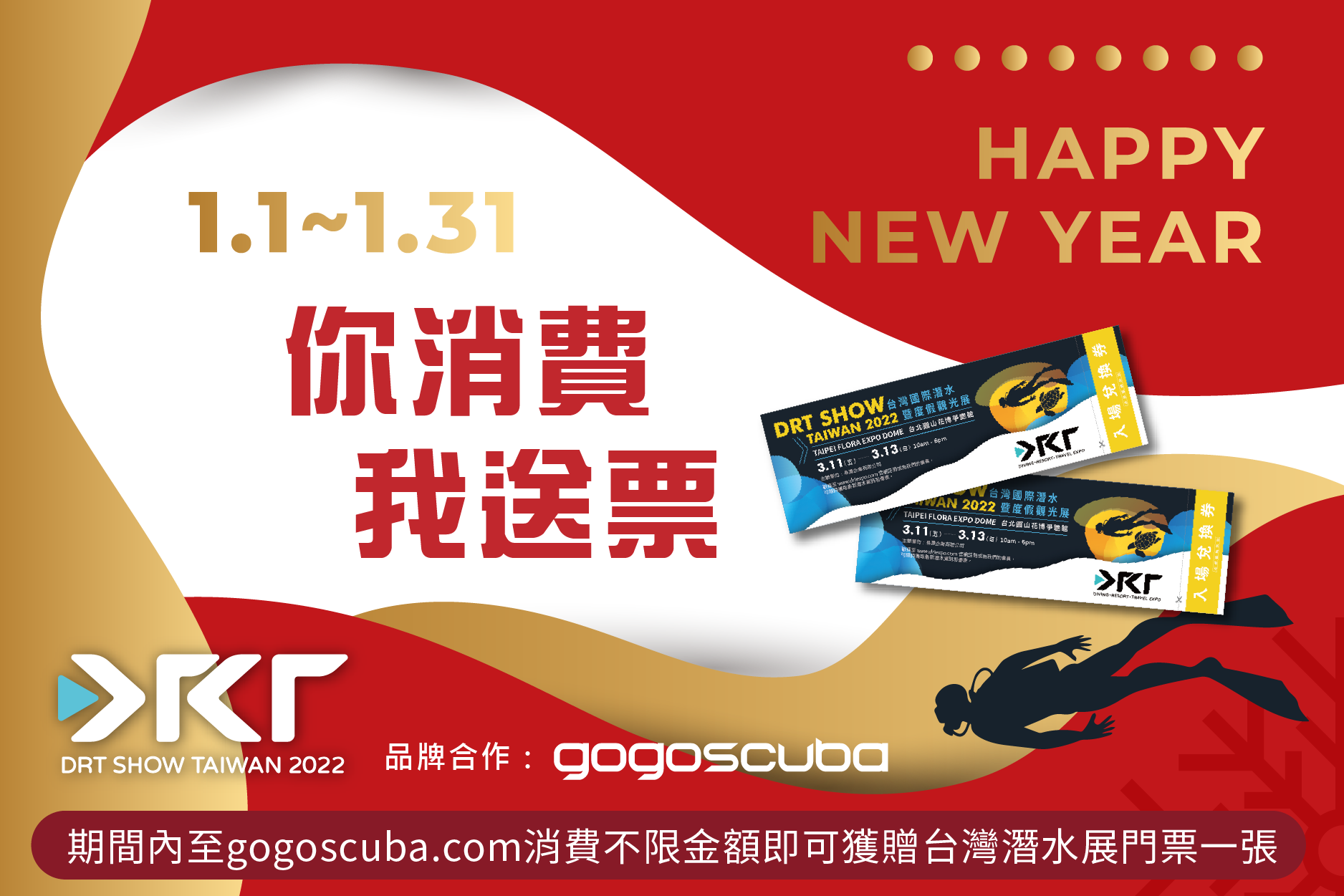 For more information regarding DRT SHOW Taiwan 2022, please visit official website (www.drtexpo.com) or Facebook Fan page (www.facebook.com/DRTShowTW).
---

Event Information
Event Name: Diving Resort Travel Expo Taiwan (DRT SHOW Taiwan 2022)
Date: Friday to Sunday, March 11th to March 13th, 2022
Time: 10:00am to 6:00pm
Venue: Taipei Flora Expo Dome, Taipei, Taiwan
Admission Fee: NTD200/day (regular price)
Official website: www.drtexpo.com/taiwan