2023 Ocean Stars Underwater Photo Gallery - Looking for Brilliant Photos
2022-12-20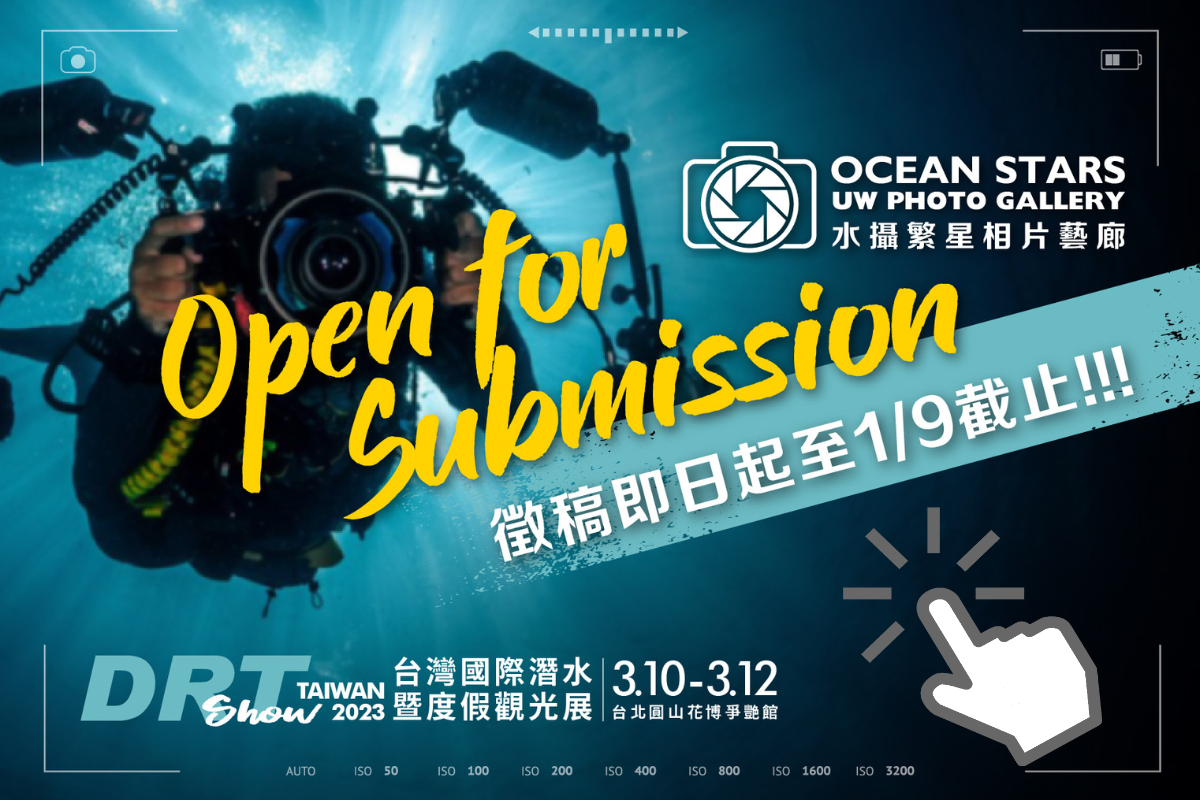 Ocean Stars Underwater Photo Gallery aims to introduce the amazing underwater world to people around the world and the importance of marine conservation in Taiwan. DRT SHOW Taiwan 2023 is now looking for talented photographers to join the event. Photographers can submit underwater photos taken in Taiwan from 2021 to 2023 online before 9th January, 2023. Selected photos will be exhibited at DRT SHOW Taiwan 2023 on March 10th to 12th and let all the visitors to choose their No.1 photo to be the winner of the "Most Voted Award."
Submission Link
Submission Guideline
Regardless of age and nationality, all photographers can participate.
Photos must be taken in Taiwan from 2021 to 2023.
No category limitations. Wide-angle, macro, portrait, etc. are all eligible.
Each participant can only submit 2 photos or less.
At least 16 megapixels resolution (4:3 ratio). Both landscape and portrait orientation are eligible.
No watermark.
Behaviors regarding touching or disturbing the marine lives are strictly prohibited. Photos taken with the behaviors mentioned above will be struck off.
Schedule
Submission Deadline: January 9th, 2023.
Nominated photos will be announced at DRT SHOW Taiwan Facebook page at the end of January 2023.
---

Event Name: Diving Resort Travel Expo Taiwan (DRT SHOW Taiwan 2023)
Date: Friday to Sunday, March 10th to March 12th, 2023
Time: 10:00am to 6:00pm
Venue: Taipei Flora Expo Dome, Taipei, Taiwan