DRT SHOW, the Largest Gathering for Divers, Successfully Concluded in Taipei
2022-03-17
The 5th Diving Resort Travel Expo Taiwan (DRT SHOW Taiwan) has been successfully concluded at the Taipei Flora Expo Dome on March 13th, 2022. Organized by Ezdive Enterprise Co., Ltd., this three-day event gathered over a hundred local and international dive brands and 30,632 visitors, and is recognized as the largest professional diving expo in Taiwan.
Event Information
Event Name: Diving Resort Travel Expo Taiwan (DRT SHOW Taiwan 2022)
Event Date: Friday to Sunday, March 11th to March 13th, 2022
Venue: Taipei Flora Expo Dome, Taipei, Taiwan
Official website: www.drtexpo.com/taiwan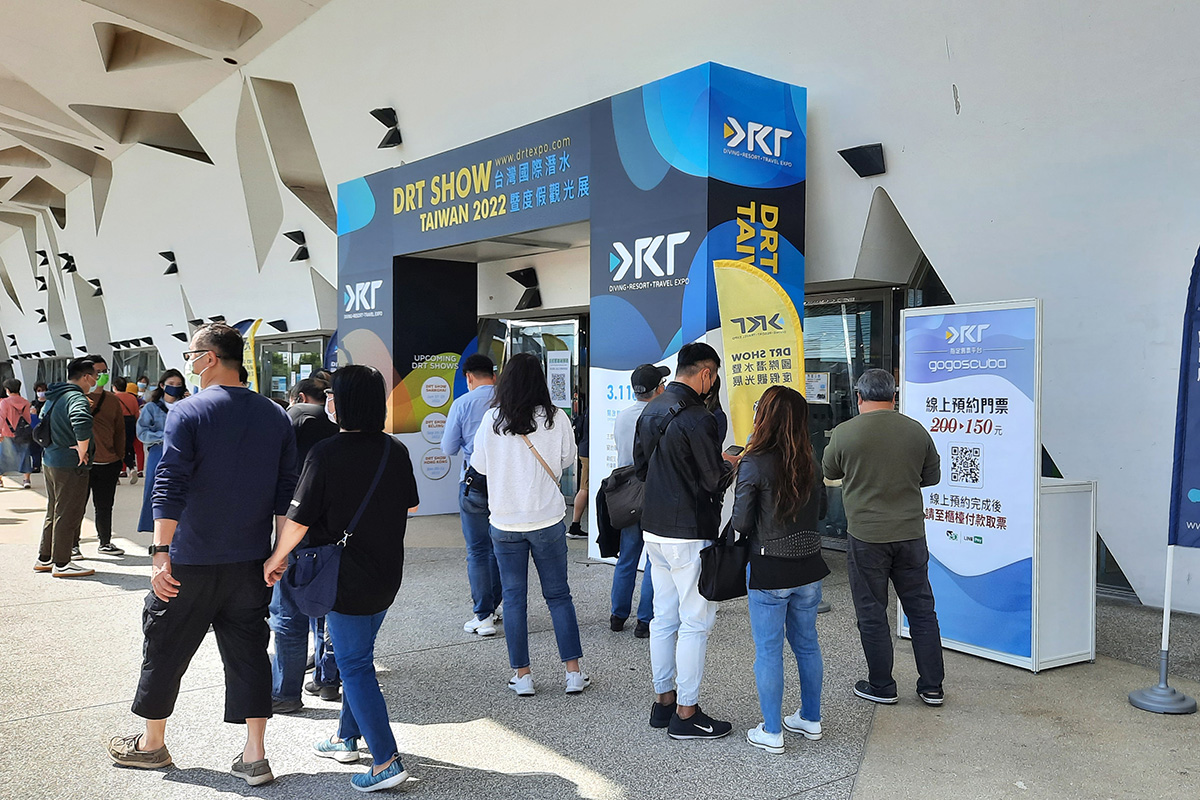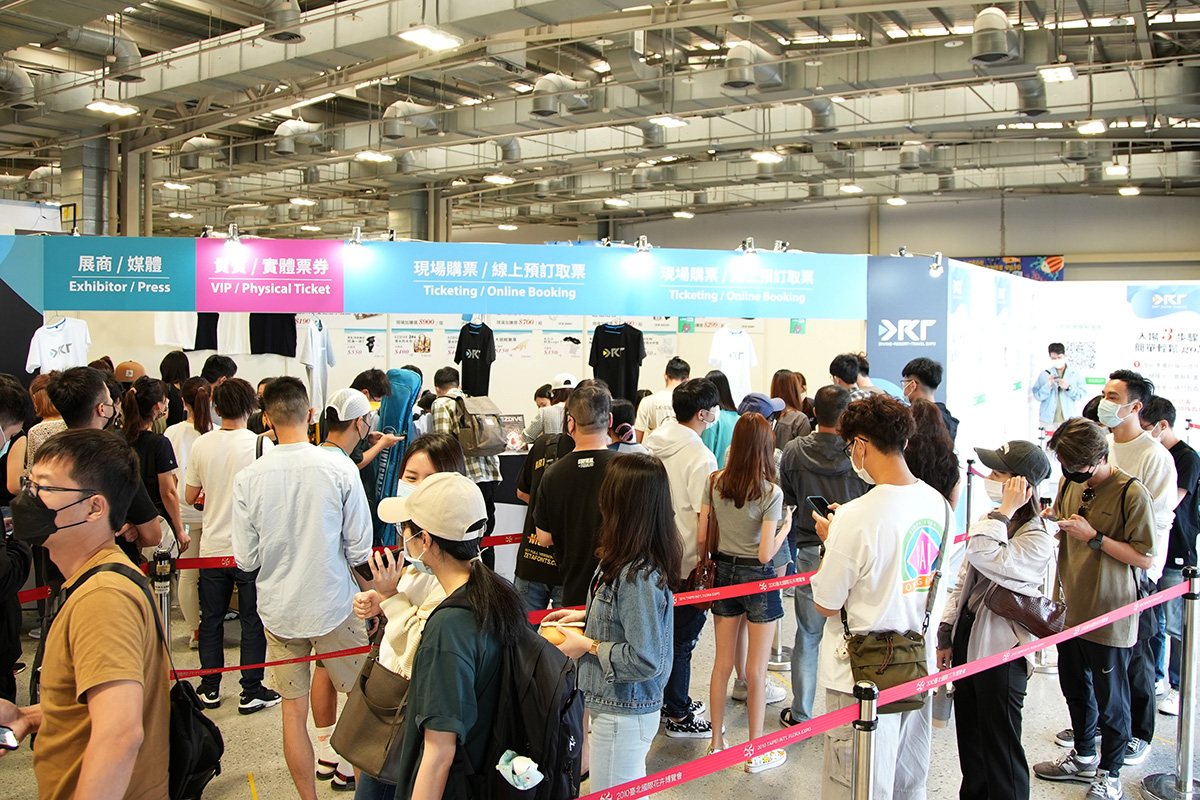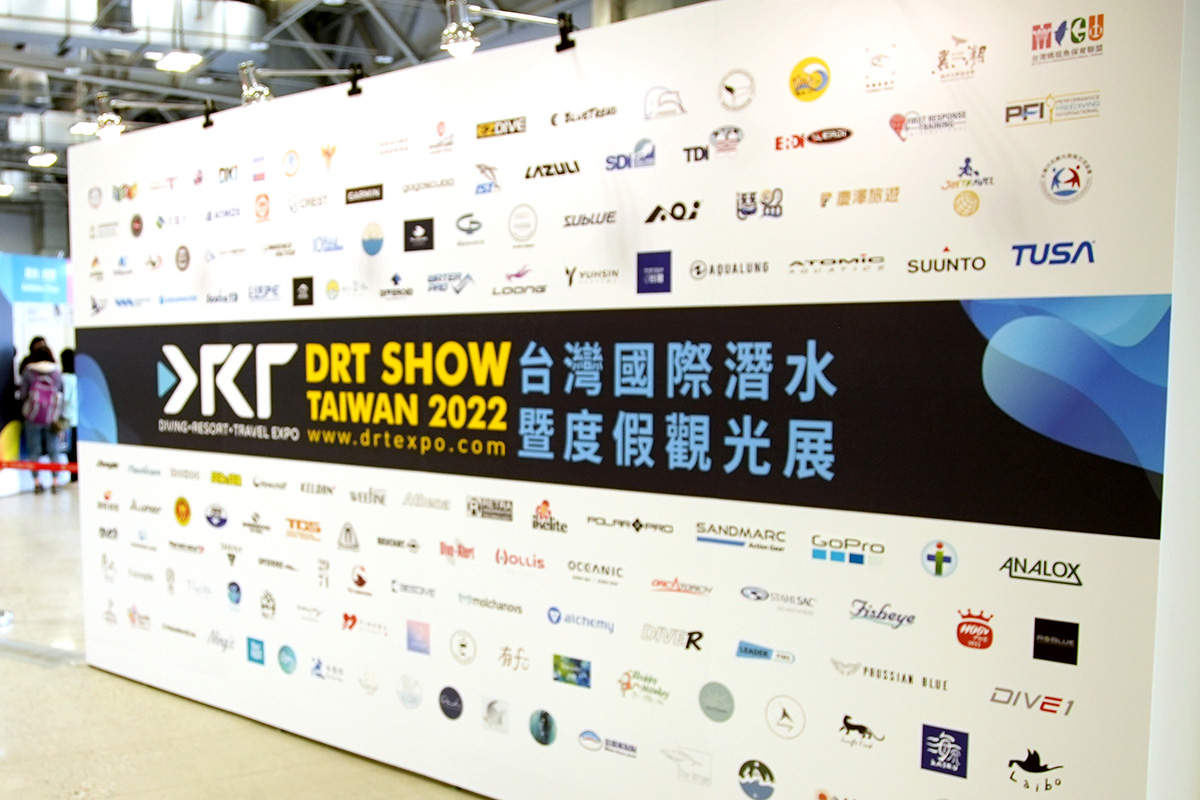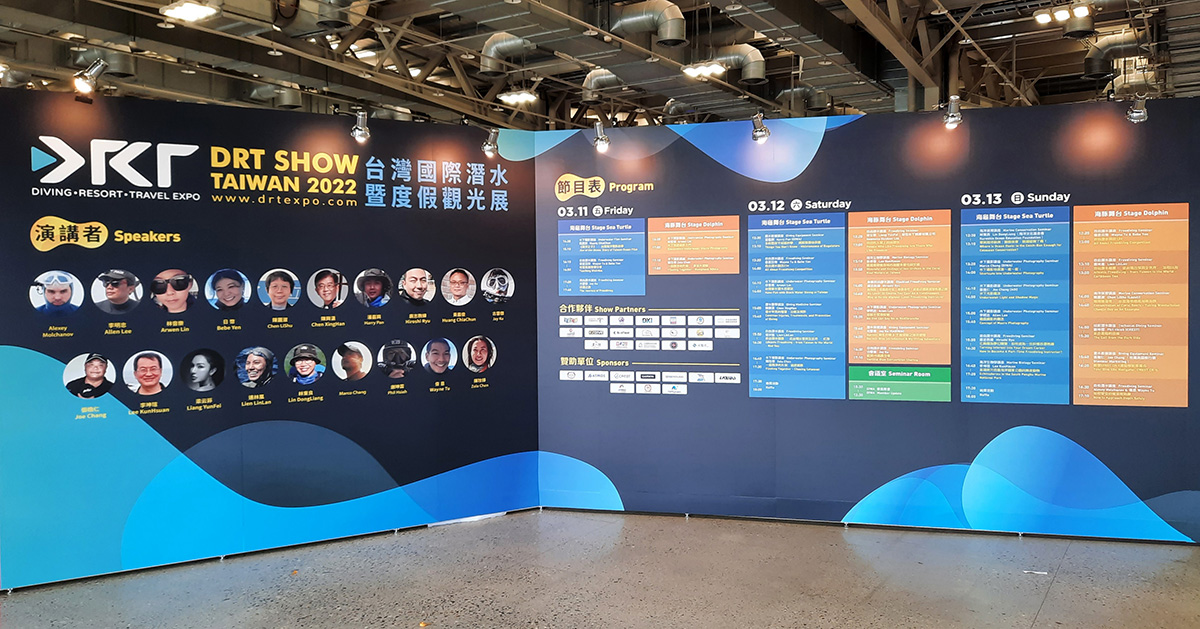 DRT SHOW Taiwan 2022 was not only supported by East Coast National Scenic Area, Tourism Bureau and Ministry for Tourism and Creative Economy Indonesia but also gathered more than 100 prestigious dive equipment brands and professional dive agencies to participate in this exposition. Exhibitors offered high-quality new products, dive travel information, and diving courses from beginner level to advanced level of scuba diving, freediving, or underwater photography. The rich exhibition content stimulates consumption and boosts product sales and marketing performance.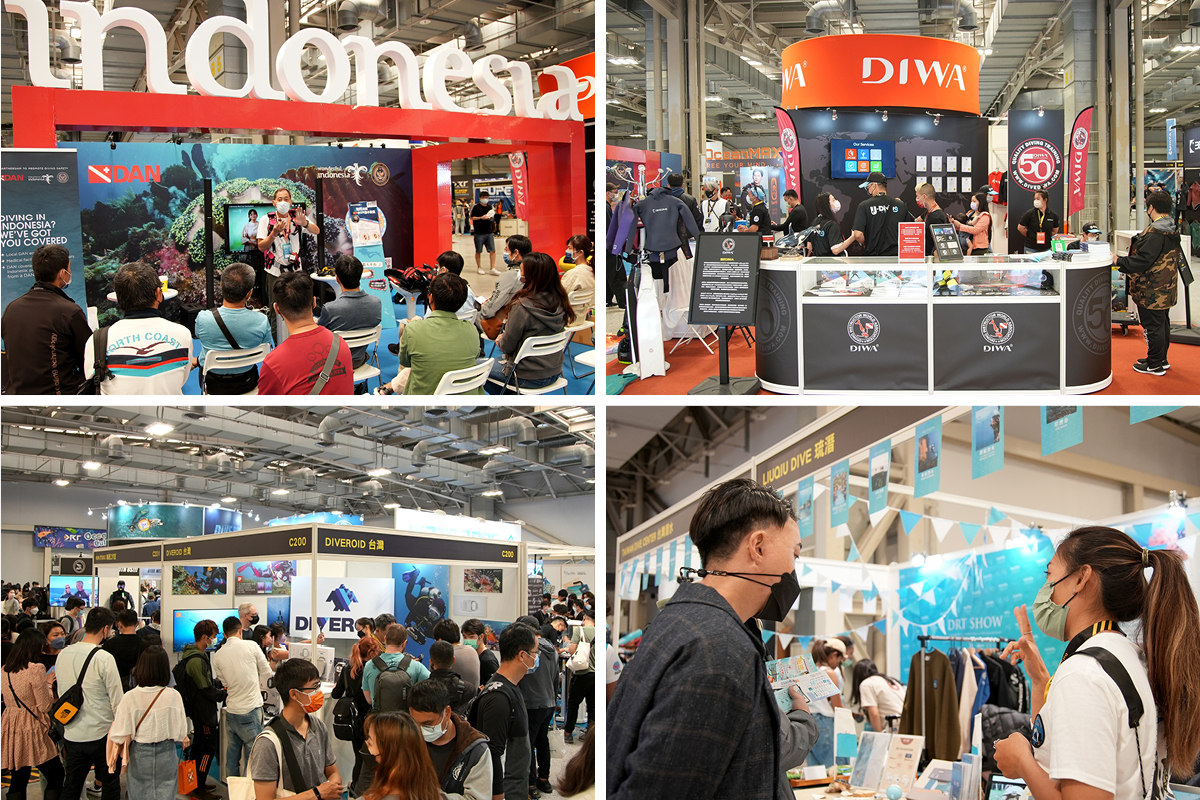 Highlights of DRT SHOW Taiwan 2022 are shown as following:
New Product Showcase -- hard skills of dive manufacturers: Well-known brands such as ATMOS, Crest, Garmin, IST, LEFEET, OceanMax, Problue, Scubajet, Shearwater, and TUSA launched their latest products through this year's event. In addition to boost brand awareness and marketing, they presented their hard skills of R&D and technology innovation.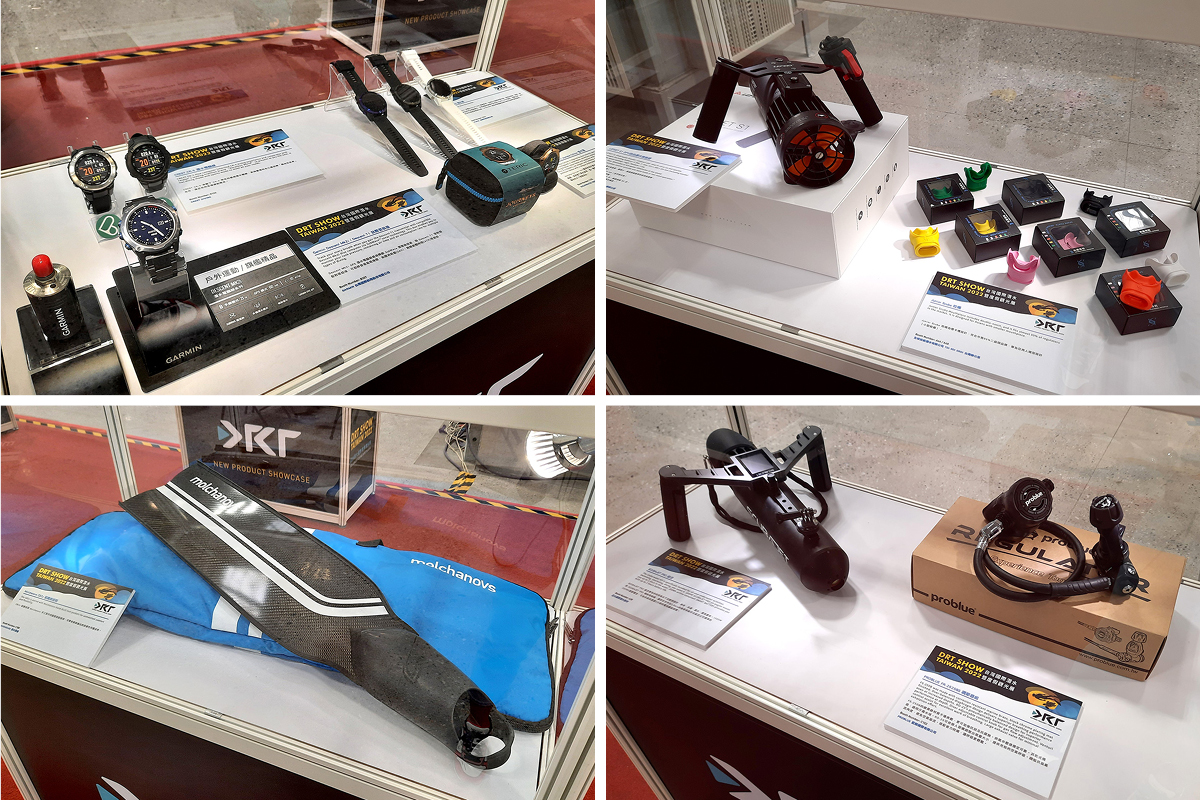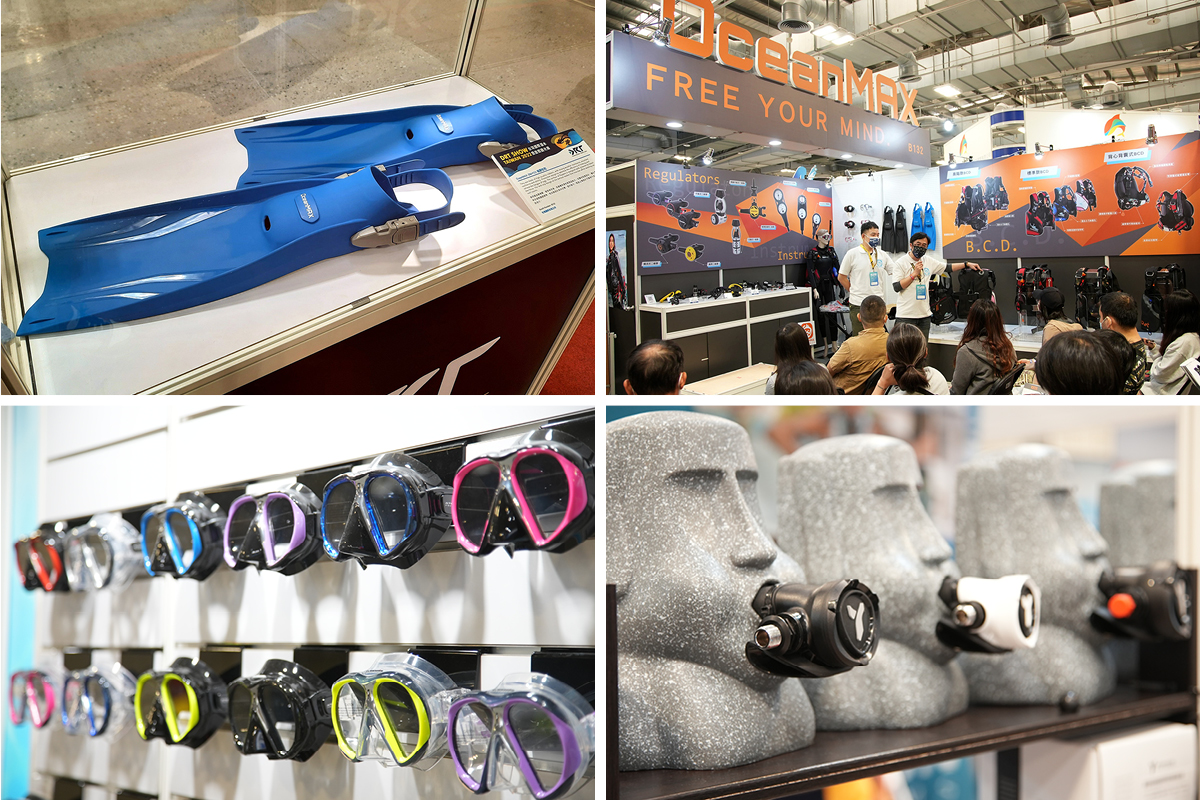 Over 30 dive-related seminars: During the three-day event, more than 30 seminars were presented by 19 professionals including, but not limited to, Taiwan freediving depth record holder -- Jay Ku, director of Whale Island -- O Turn (Huang ChiaChun), director of hyperbaric oxygen department of Min Sheng General Hospital -- Dr. Chen XingHan, marine ecology photographer Zola Chen, entertainer, Nana Liang, champion in men's category of the first freediving competition in Taiwan -- Hiroshi Ryu, head of the academy & industry division of NMMST -- Chen LiShu, assistant curator of invertebrates of collection and research division of the NMNS – Lee KunHsuan, Kuroshio Ocean Education Foundation CEO -- Lin Dong-liang, and underwater photographer Allen Lee. A live webinar brought by freediving instructor trainer Wayne Tu and freediving world record holder Alexey Molchanov attracted a huge crowd of freediving lovers, reaching the climax on the last day of DRT SHOW Taiwan.
Speakers: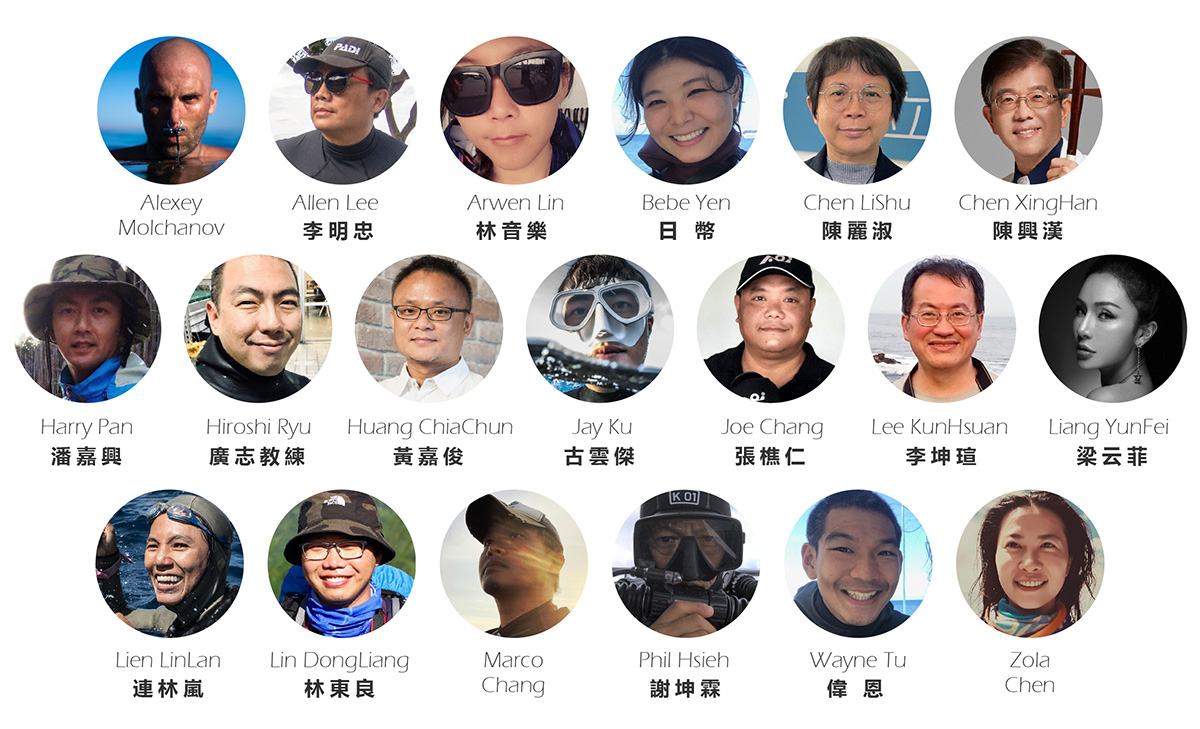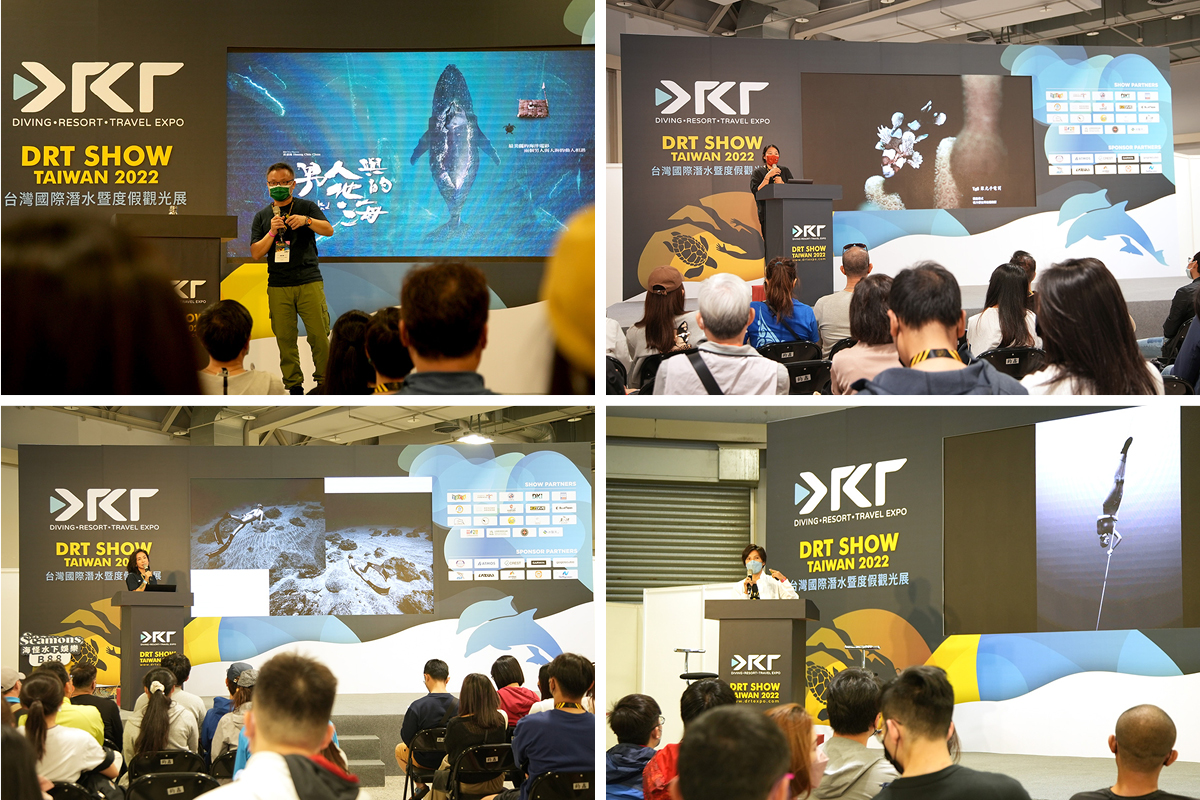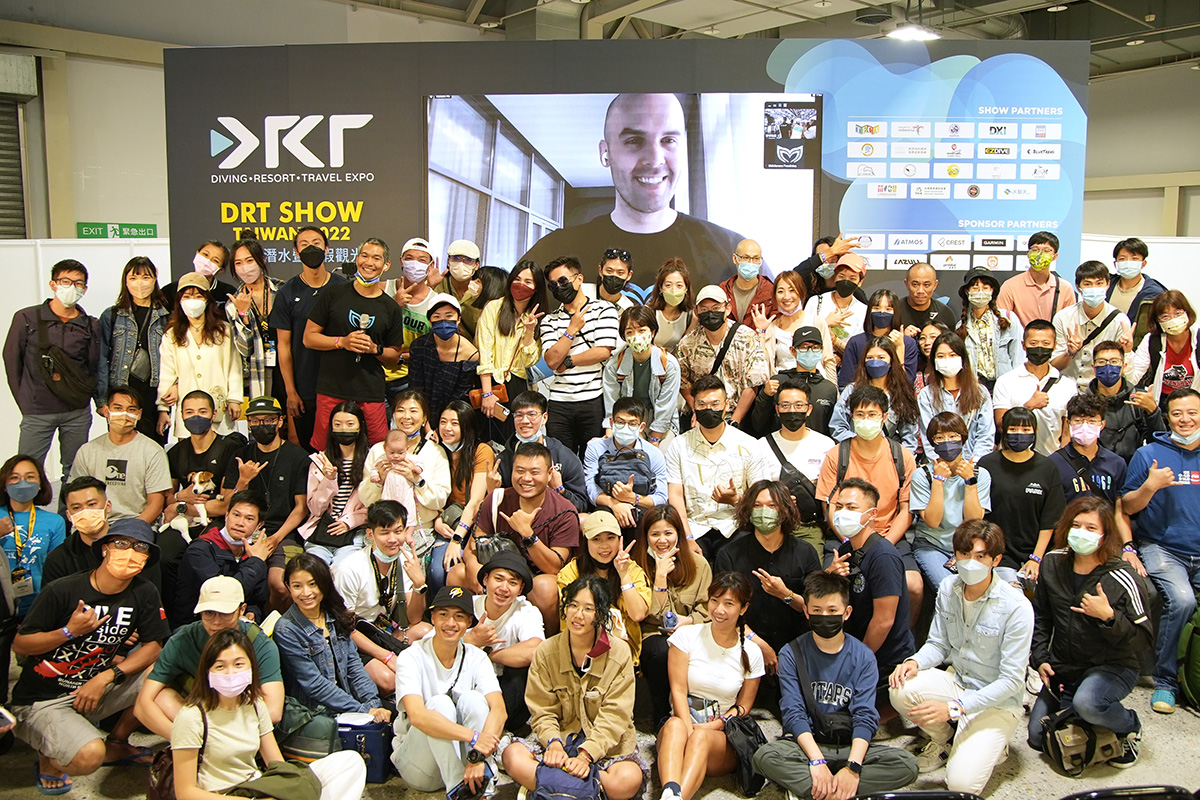 Ocean Stars Underwater Photo Gallery: To promote Taiwan's underwater beauty and the development of underwater photography, this activity has been popular among underwater photographers since the very first DRT SHOW Taiwan. A total of 60 photographers stood out from nearly 500 entries and their works were exhibited both onsite and online during the event dates. A total of 11,895 voters attended the voting. "Sorry to Disturb You" shot by photographer羅西尼won the "Best Popular Award." A MISSION ONE dive computer sponsored by ATMOS is given to the winner.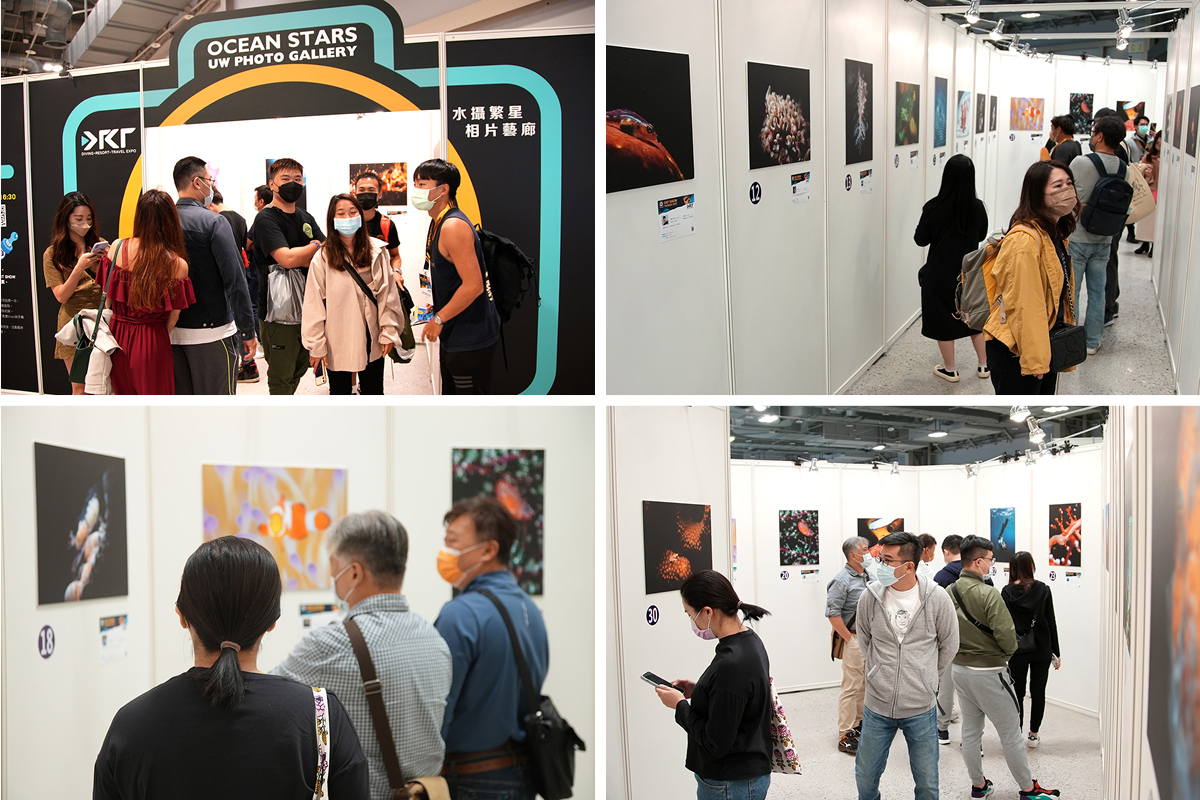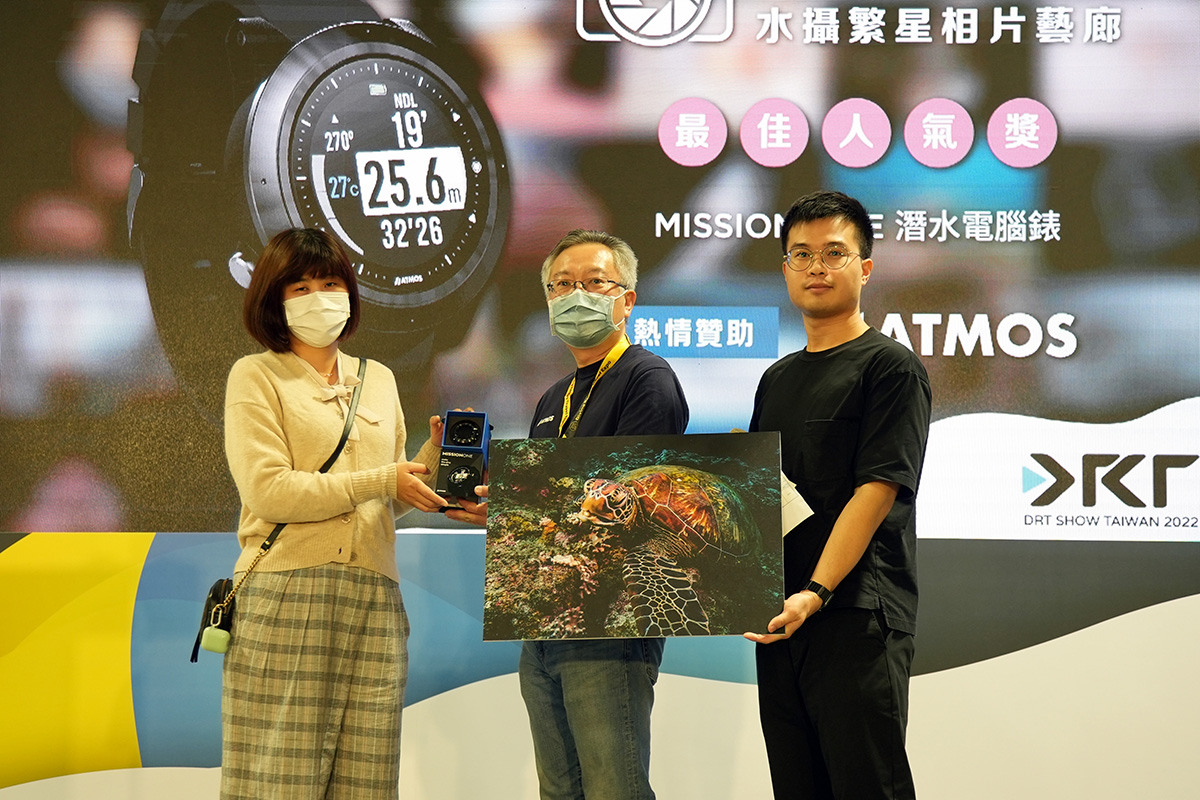 The largest marine-themed cultural fair in Taiwan: DRT SHOW has brought marine-related cultural and creative industry into dive expo since 2018, becoming the only dive exposition in the world which has the "Ocean Cultural Fair" area. This year's DRT SHOW Taiwan gathered 33 well-known cultural & creative brands to participate in the Ocean Cultural Fair, which is the largest marine-themed fair in the industry.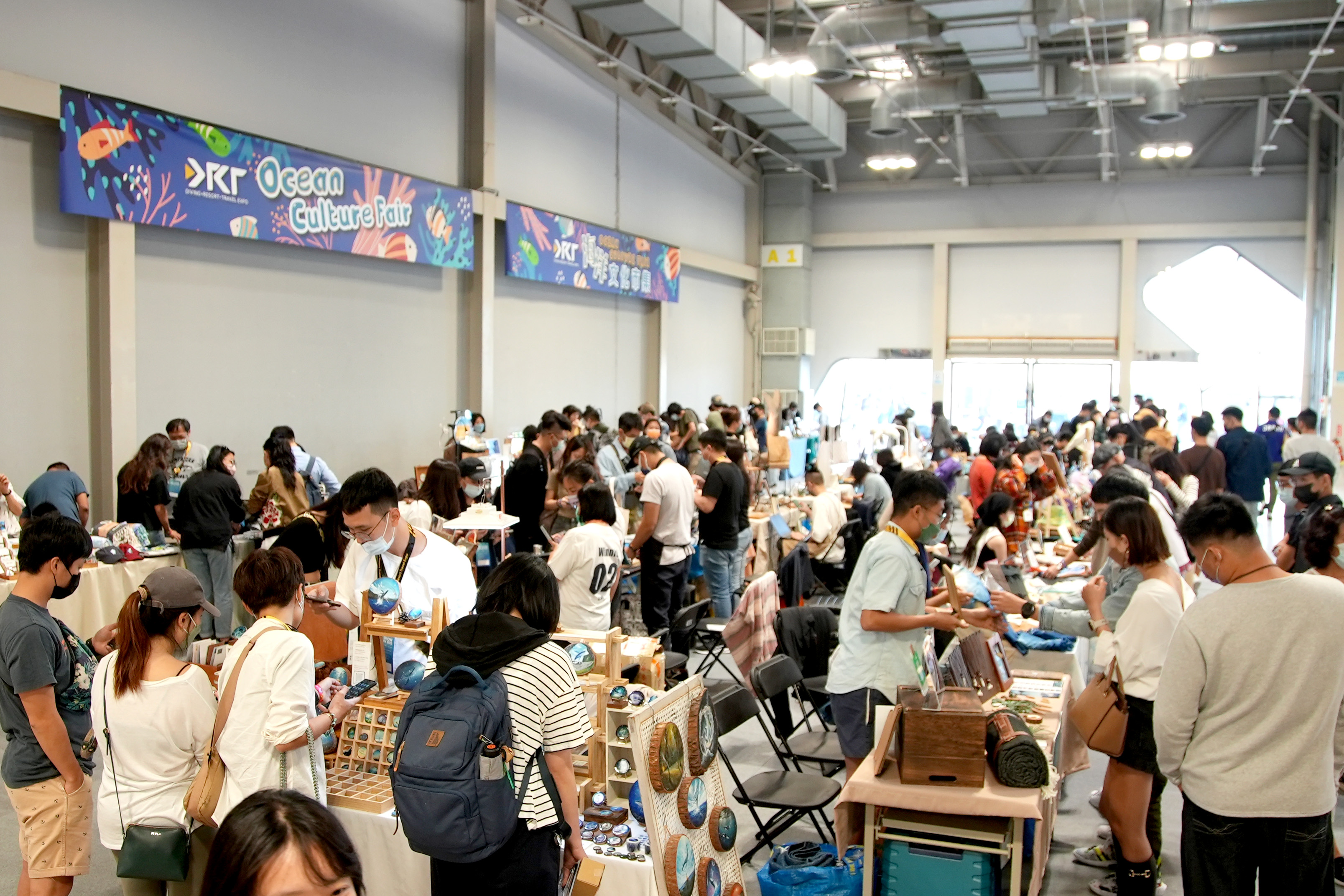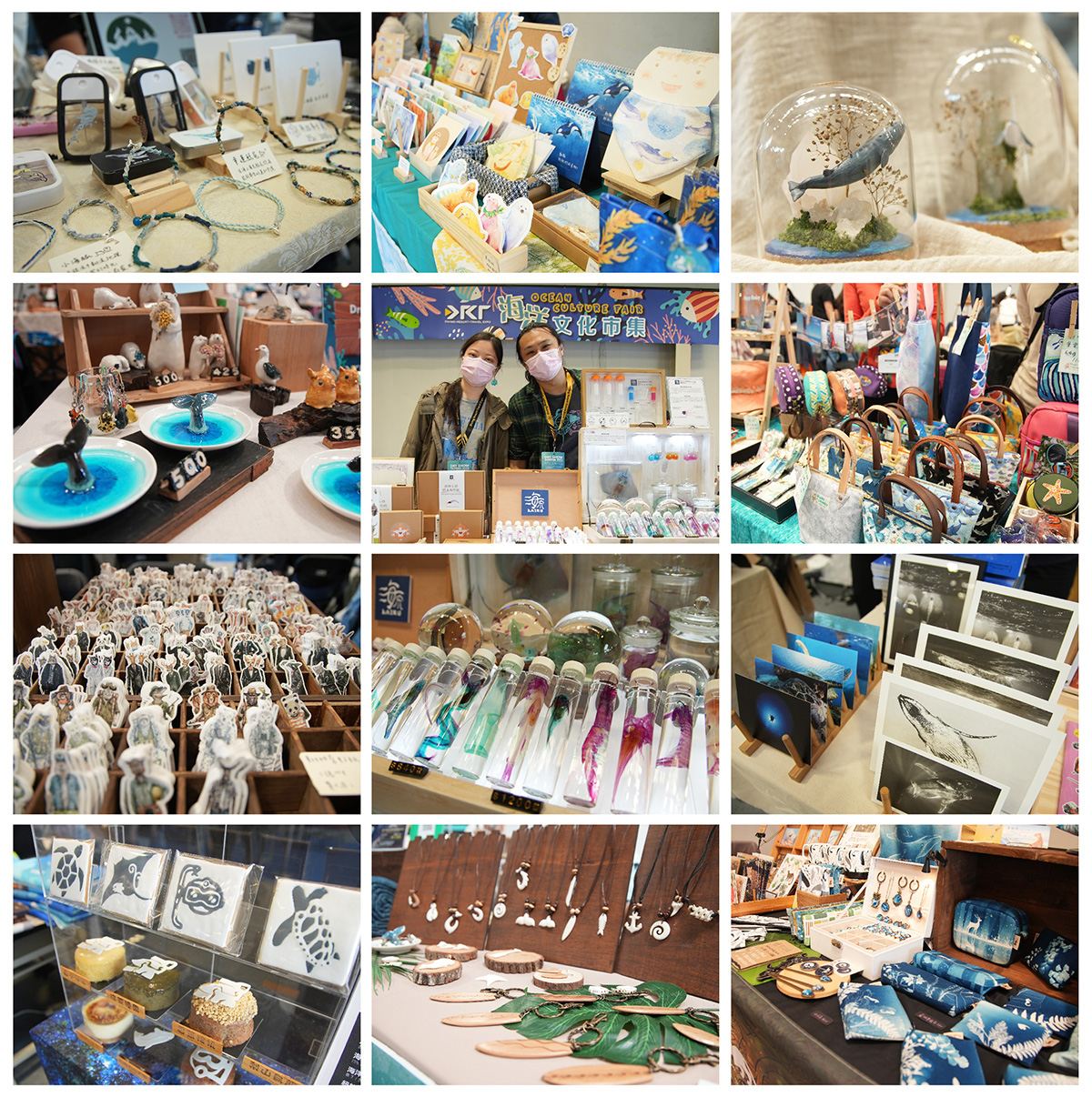 Ocean Saver Bingo: DRT SHOW Taiwan invited HiiN Studio, Kuroshio Ocean Education Foundation, Matsu Fish Conservation Union, Ocean Conservation Administration of the Ocean Affairs Council, Taiwan Cetacean Society, Taiwan Environmental Information Association, and TurtleSpot Taiwan to co-organize the "Ocean Saver Bingo Game" to introduce the knowledge of ocean, advocate the importance and methods of marine conservation through interesting missions. Over 1,300 visitors completed missions and got prizes prepared by the organizer.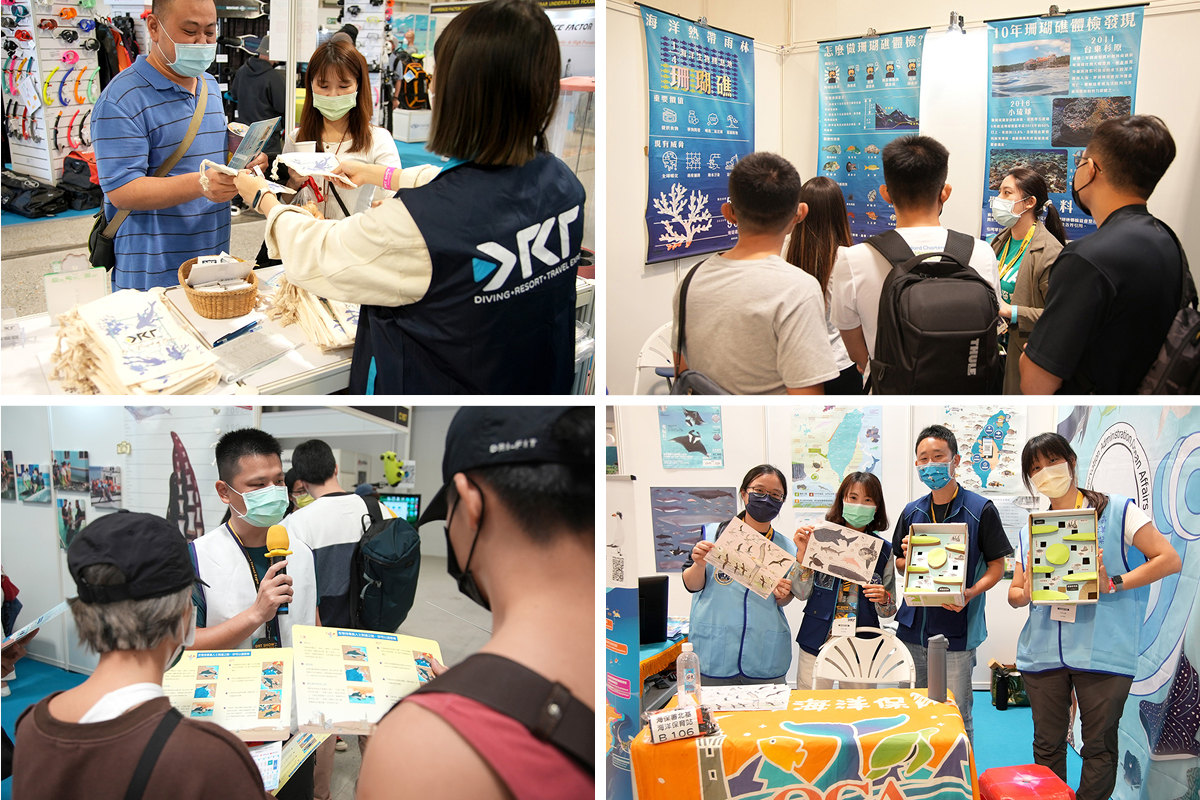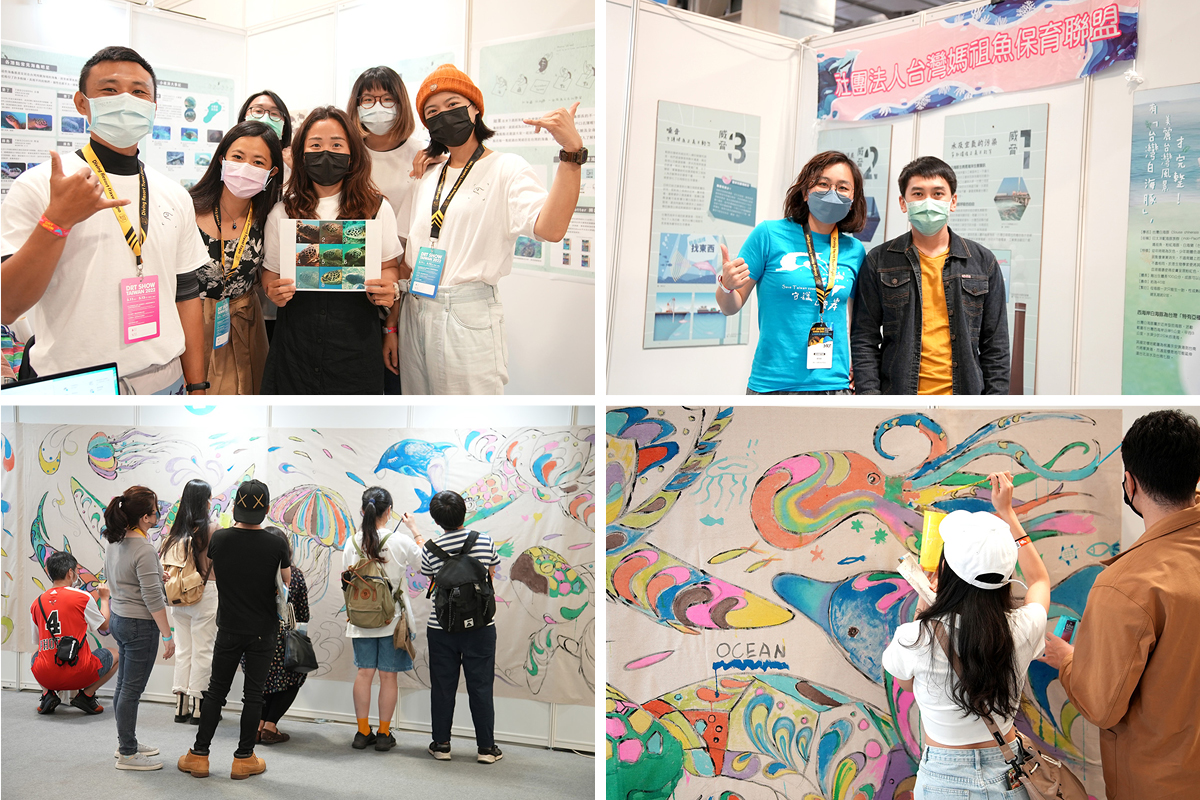 Online-offline integration to promote industrial development: Besides physical exposition, DRT SHOW Taiwan virtual expo also took place from March 11th to 17th. Exhibitors come from 7 countries including Taiwan, USA, China, Egypt, Thailand, Indonesia, and Seychelles. It aims to create the best interactive platform for diving sports and water leisure industries. It also provides exhibitors to interchange ideas, launch new products, and develop business. Furthermore, exhibitors could introduce their brands to the globe.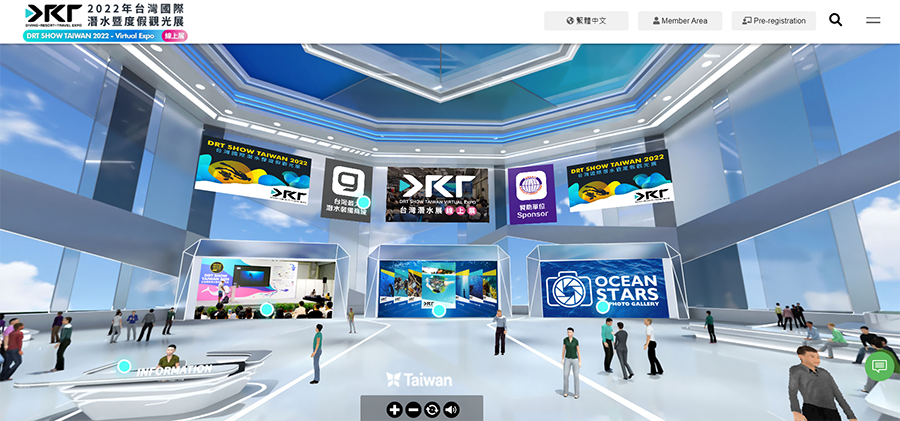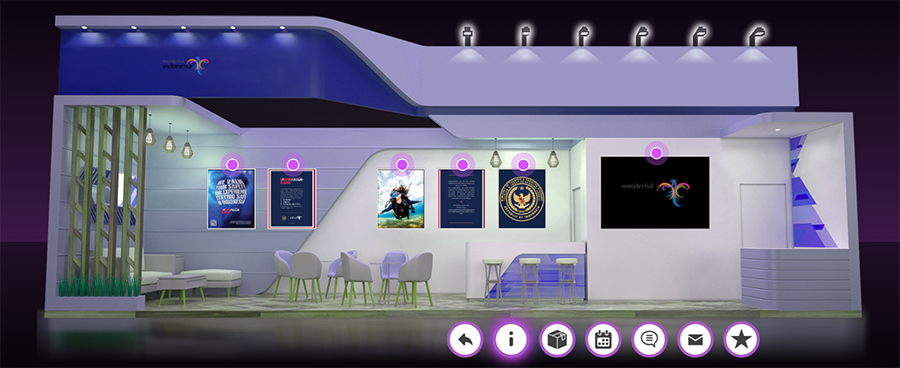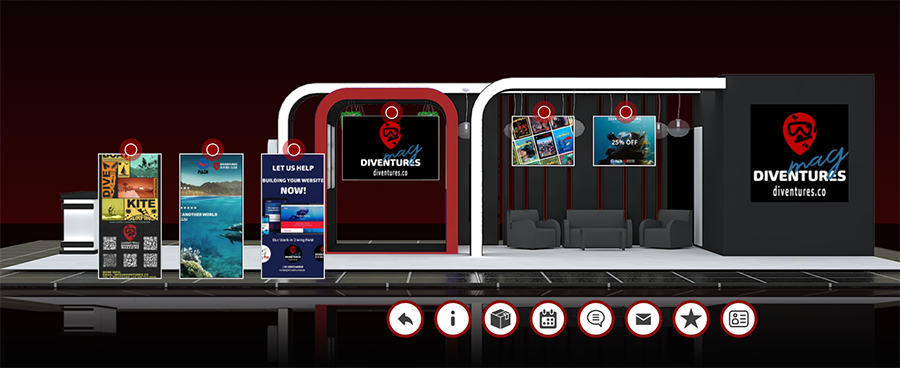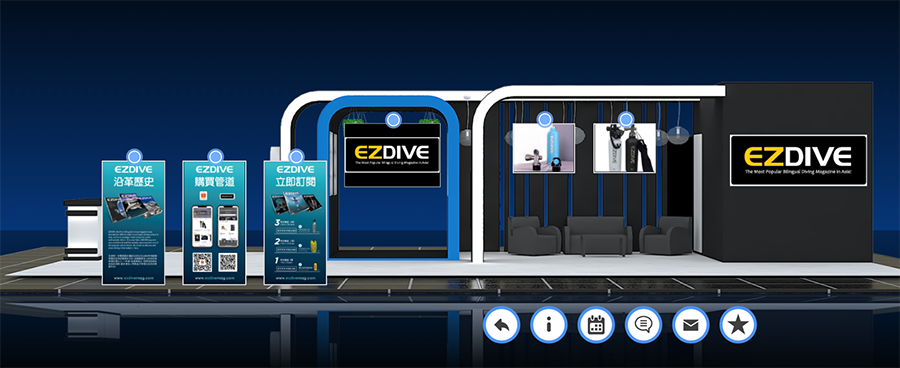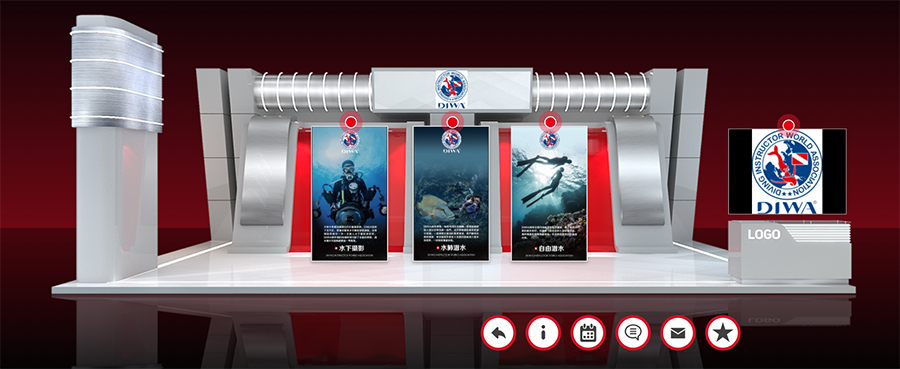 Diving Resort Travel Expo was founded in Hong Kong in 2009. Afterwards, it has been extended to many cities such as Shanghai, Taipei, Beijing, Okinawa, Manila, Singapore, Guangzhou, Kuala Lumpur, and Mumbai. It has been holding more than 40 diving expositions in Asia, serving over 1,000 exhibitors every year, and gathering over 100,000 professional visitors and buyers. Amongst the COVID-19 pandemic, the following four expositions were still held successfully and brought energy and hope to the long-dormant diving industry in the last two years: DRT SHOW Malaysia 2020, DRT SHOW Shanghai 2021, DRT SHOW Taiwan Virtual Expo 2021, and DRT SHOW Taiwan 2022.
For more information regarding DRT SHOW, please visit our official website www.drtexpo.com.