Event Preview: Highlight of DRT SHOW Taiwan 2022
2022-03-10
The 5th Diving Resort Travel Expo Taiwan (DRT SHOW Taiwan) is coming up on tomorrow (March 11th) at Taipei Flora Expo Dome!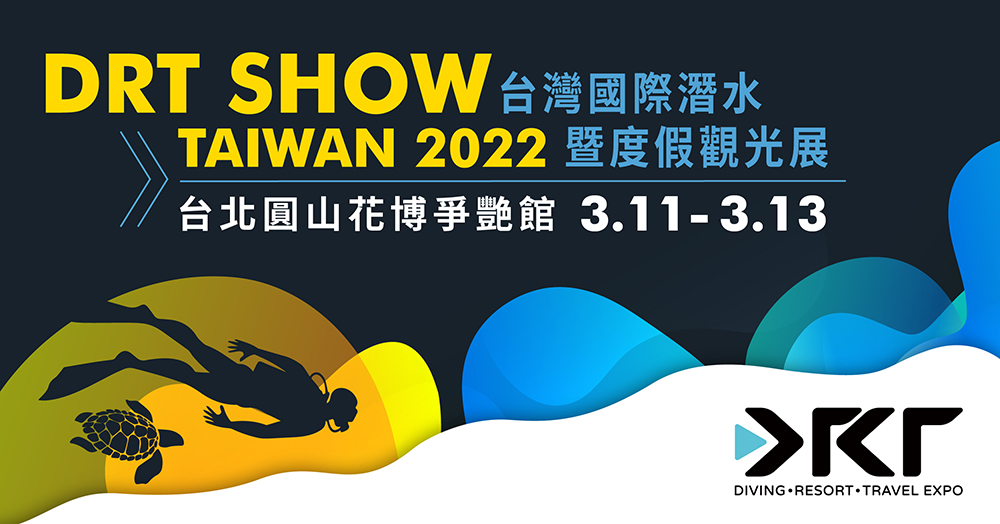 Event Information
Event Name: Diving Resort Travel Expo Taiwan (DRT SHOW Taiwan 2022)
Event Date: Friday to Sunday, March 11th to March 13th, 2022
Time: 10:00am to 6:00pm
Venue: Taipei Flora Expo Dome, Taipei, Taiwan
Official website: www.drtexpo.com/taiwan
Admission Fee: Regular NT$200; Online Presale ticket NT$150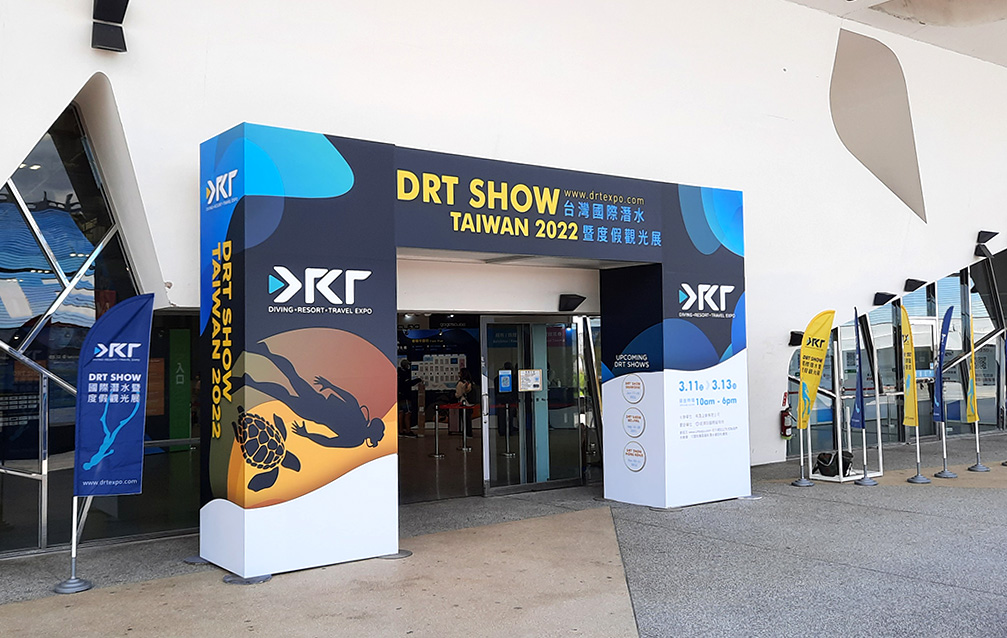 Exhibiting brands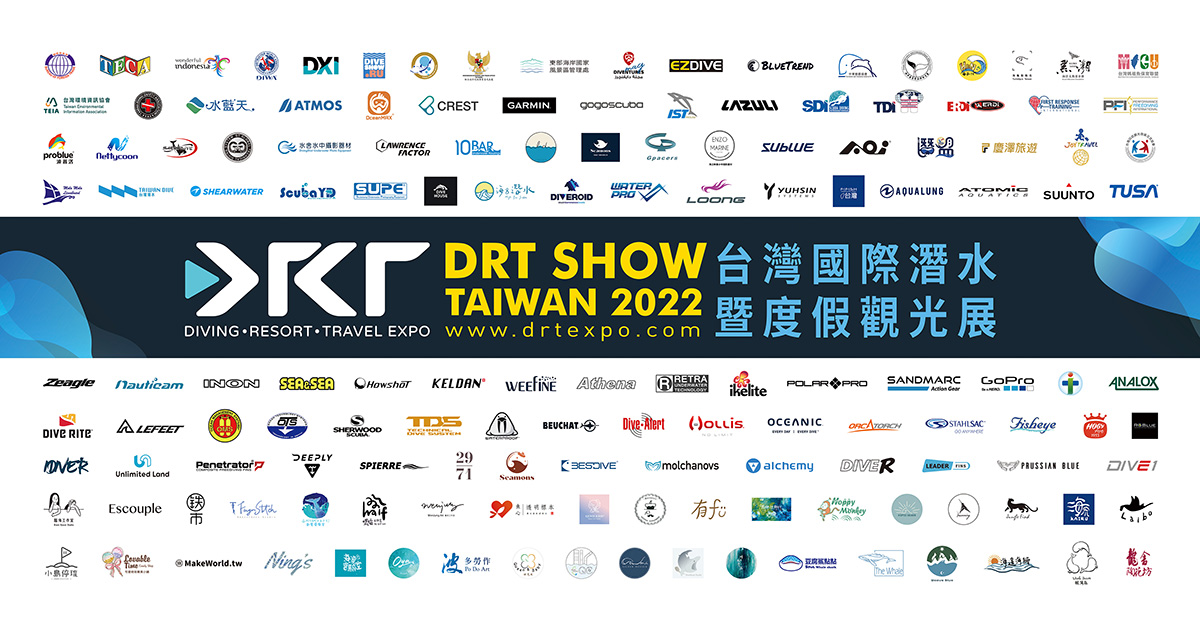 Speakers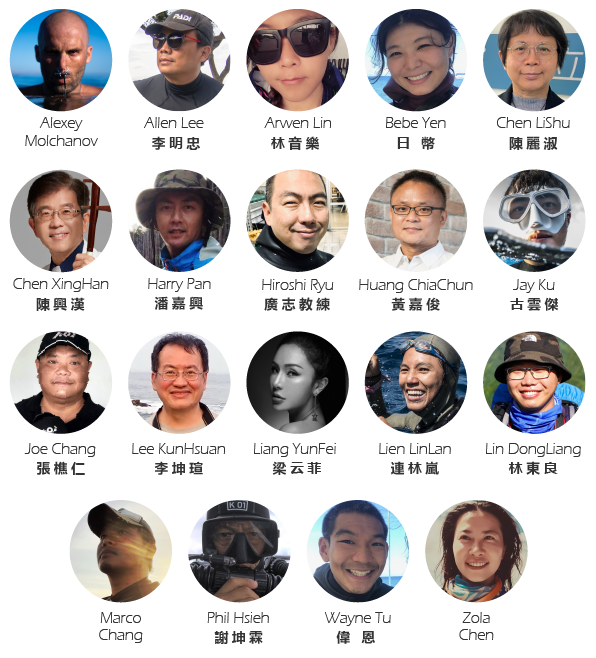 Topics of seminar covers underwater photography, diving tourism, freediving, technical diving, diving medicine, underwater films, diving equipment, and marine conservation, etc. Click here to see the program.
Ocean Stars Underwater Photo Gallery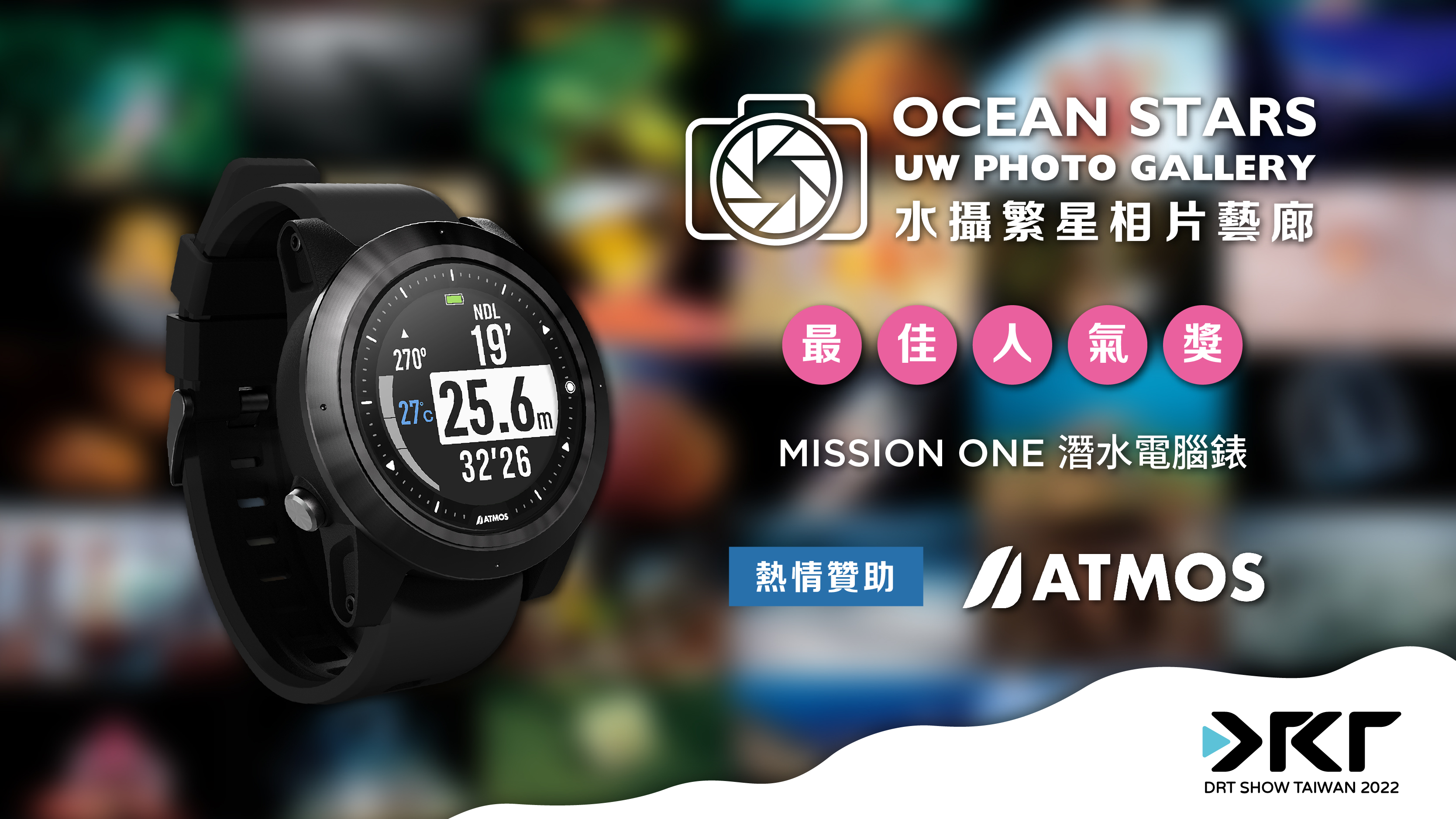 60 photos will be exhibited at DRT SHOW Taiwan 2022 and all nominated photographers will compete for the "Best Popular Award."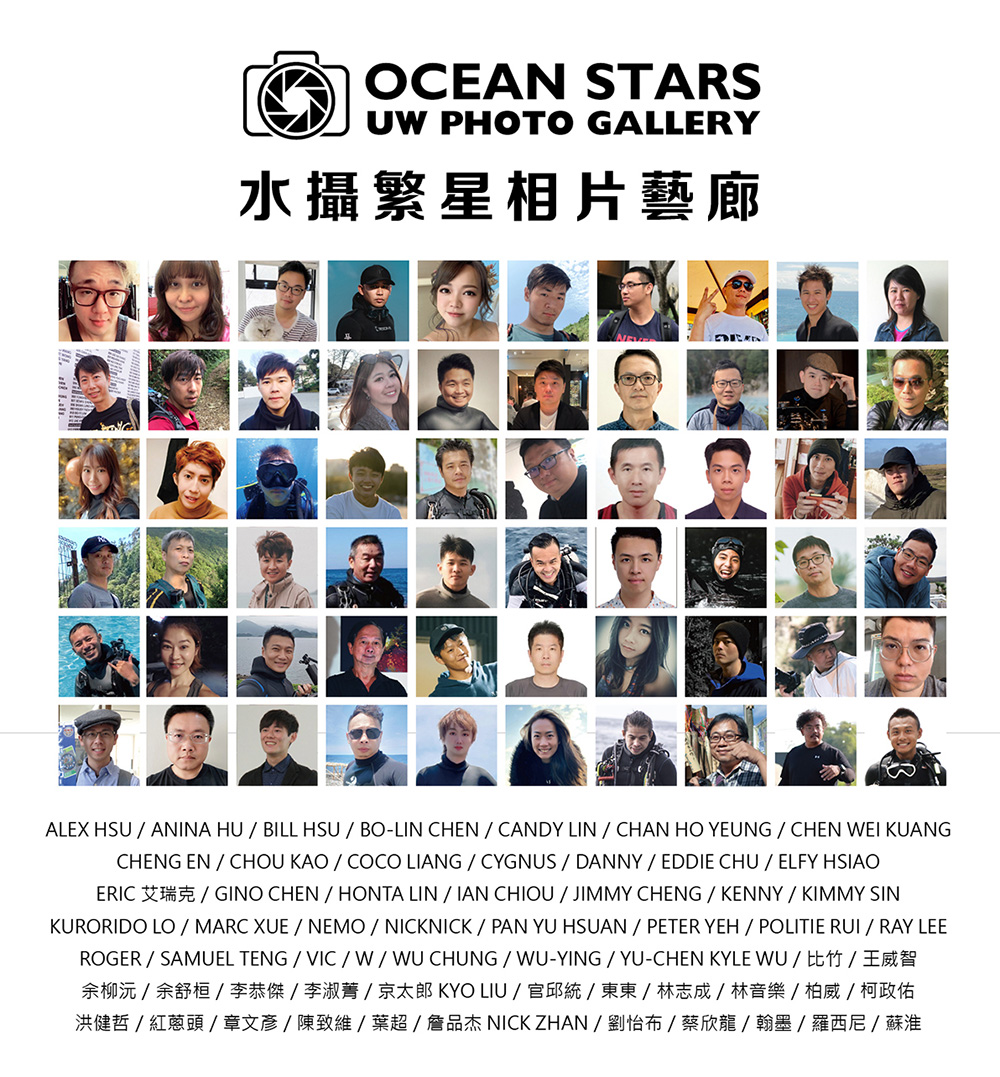 Ocean Workshop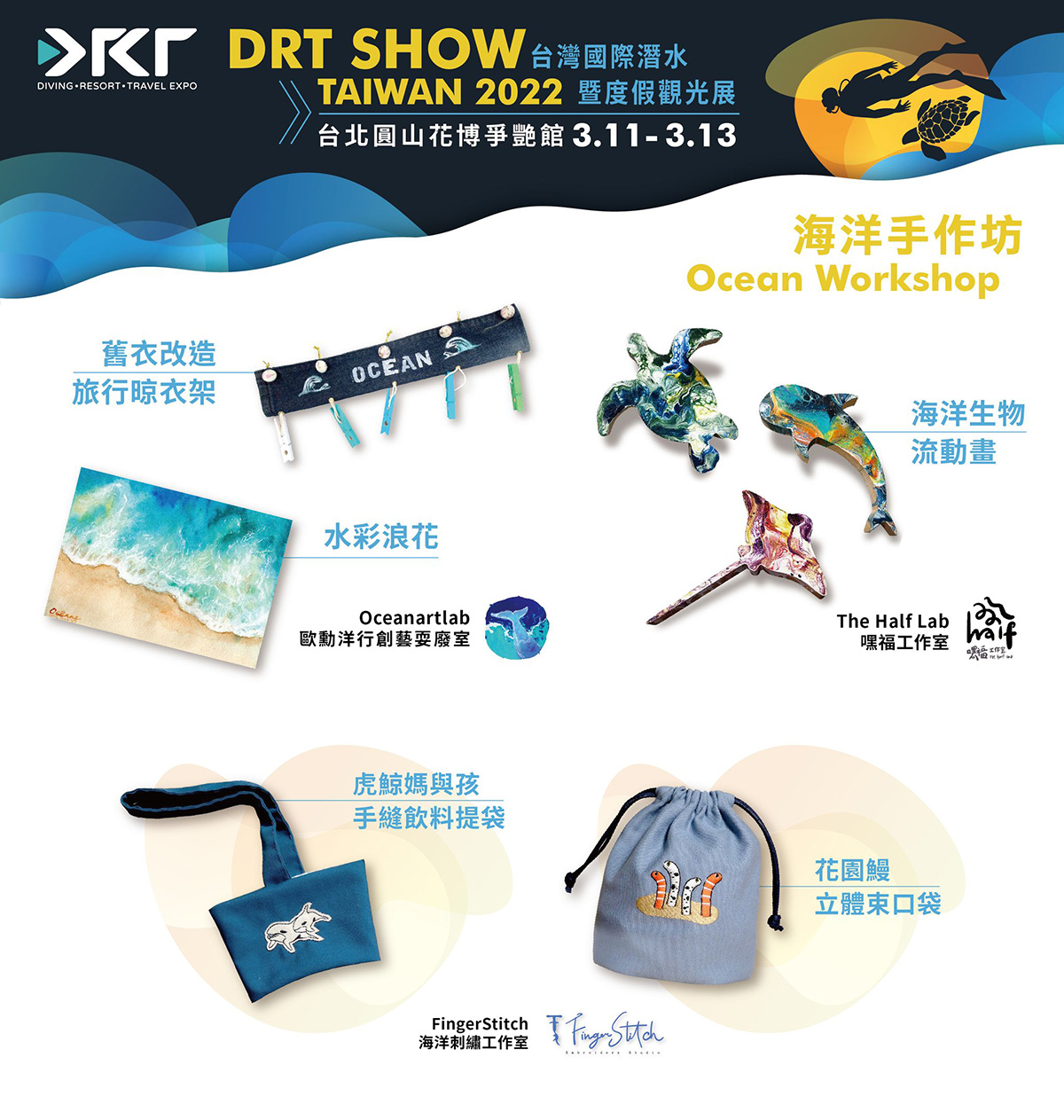 The Largest "Ocean-themed" Cultural Fair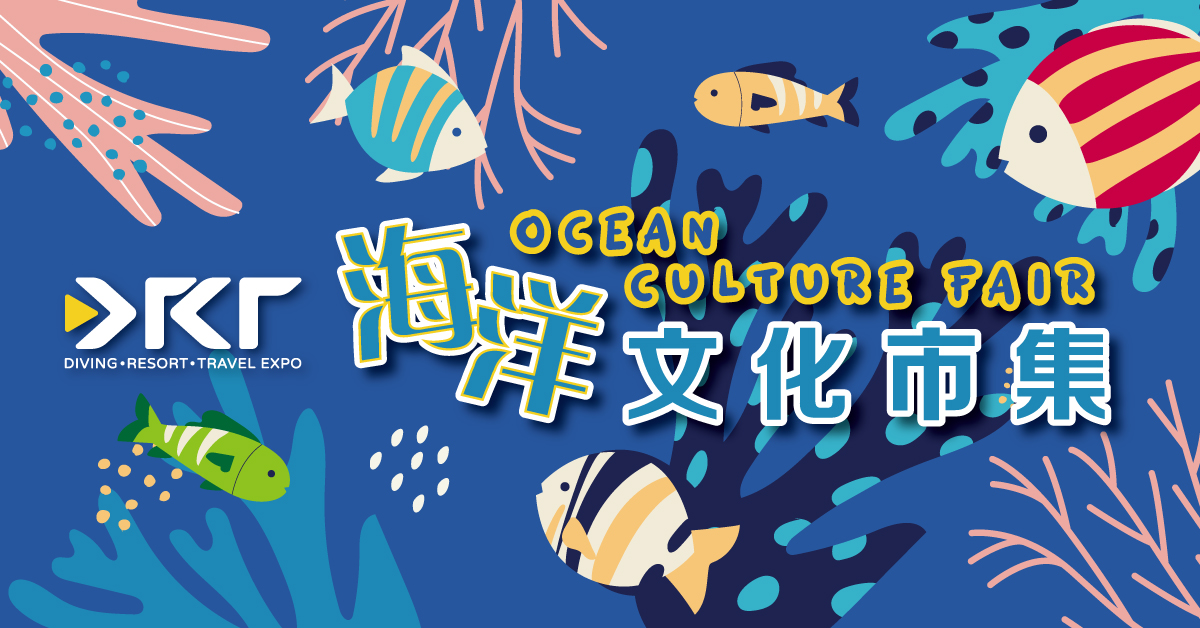 Ocean Saver Bingo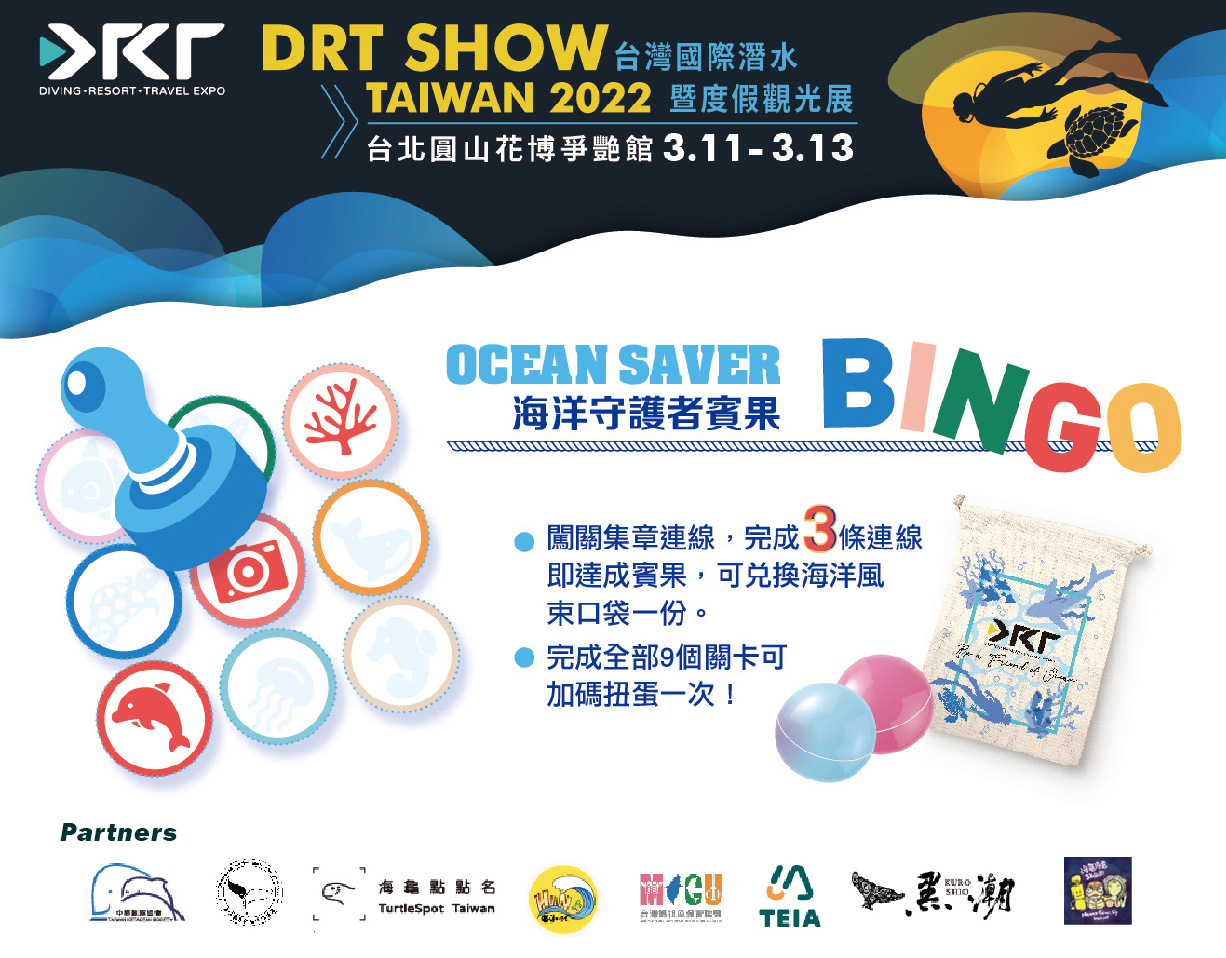 Raffle!
Plenty of prizes such as dive mask, snorkel, fins and computer are waiting for you! Who will be the lucky winner?

See you at DRT SHOW Taiwan!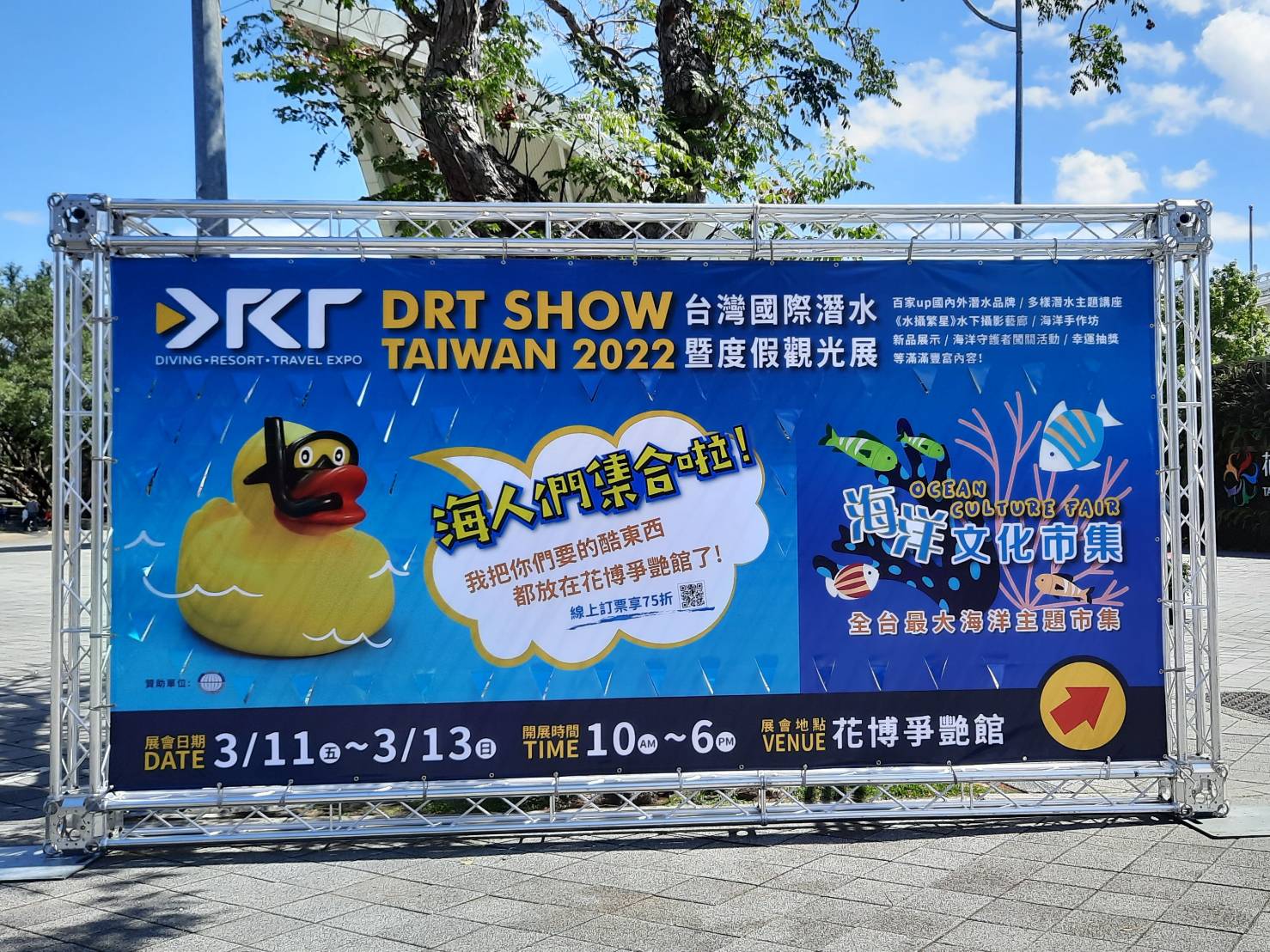 Event Information
Event Name: Diving Resort Travel Expo Taiwan (DRT SHOW Taiwan 2022)
Event Date: Friday to Sunday, March 11th to March 13th, 2022
Time: 10:00am to 6:00pm
Venue: Taipei Flora Expo Dome, Taipei, Taiwan
Official website: www.drtexpo.com/taiwan
Admission Fee: Regular NT$200; Online Presale ticket NT$150