Tickets for DRT SHOW
DRT SHOW Hong Kong (HKD)
One-day ticket
Regular
HKD60
Member
HKD30
Package A (one-day ticket + EZDIVE magazine*1)
Regular
HKD100
Member
HKD60
Package B (one-day ticket + t-shirt

*1

)
Regular
HKD160
Member
HKD100
Package C (one-day ticket +

EZDIVE

magazine

*1

+ t-shirt

*1

)
Regular
HKD200
Member
HKD130
Membership Benefits
DRT SHOW Members
Discount on DRT SHOW tickets purchased on official ticketing platform.
Discount on on-site EZDIVE Magazine subscription.
Free participation in official Lucky Draw.
EZDIVE Members
EZDIVE magazine subscribers can register on the official ticketing platform and get free/discounted tickets.
Schedule
Coming soon!
*Exhibitor may enter the show one hour earlier.
Location
Hong Kong Convention and Exhibition Centre (HKCEC)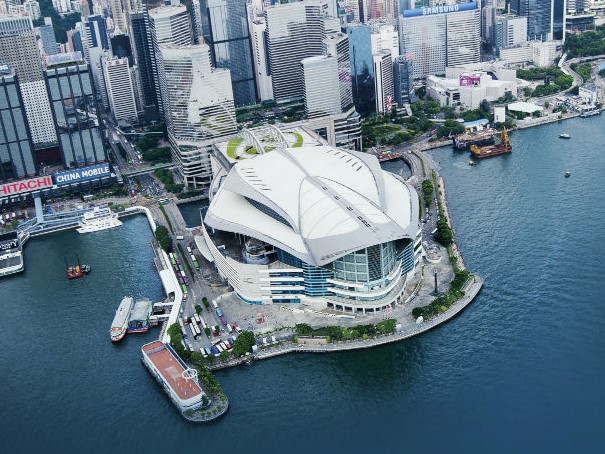 Not only is the Hong Kong Convention and Exhibition Centre (HKCEC) an exciting platform for exhibitions, but Hong Kong itself is also a practical meeting point for exhibitors. With a reputation for phenomenal infrastructure and efficiency, the city provides the perfect gateway to Asia, attracting millions of business travellers every year. It is also a sourcing hub in the Asia-Pacific region, hosting a regular stream of buyers from many major international companies.
Travel Information
Getting to HKCEC
From Hong Kong International Airport
By bus: Take Line A11 or E11 to Wan Chai, and then transfer to Line 40M to HKCEC (It takes about 80 minutes).

By MTR: From Airport Station to Hong Kong Station and transfer to Wan Chai Station (It takes about 40 minutes).

By taxi: (It takes about 45 minutes).
From Hung Hom Railway Station
By bus: Take line 104 or 101 to Wan Chai (It takes about 20 minutes)

By taxi: (It takes about 30 minutes)
Transport
Hong Kong has a sophisticated transport system, comprising Mass Transit Railway (MTR), buses, trains, trams, ferries and taxis, which cover extensive areas of the city and have signs and announcements in both English and Chinese (Cantonese and Mandarin).
For today's MTR service information (including Airport Express), please refer to: www.td.gov.hk/en/special_news/spnews.htm
Navigation