Official Hotels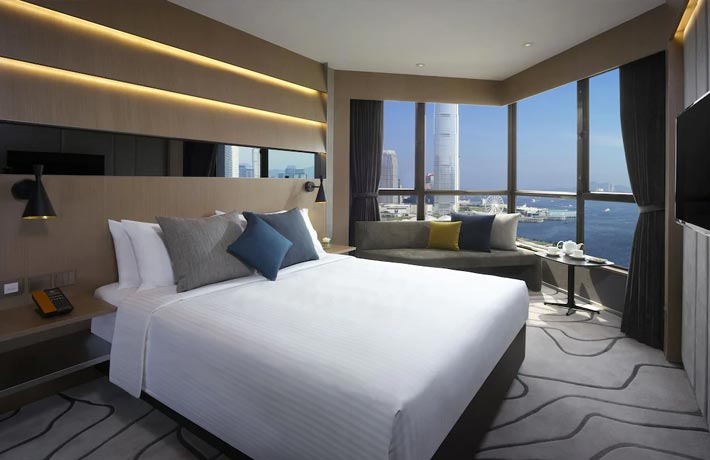 The Harbourview enjoys a superb waterfront location at Wanchai standing itself as one of the most popularly sought-after hotels. Rendering the most sincere service with a personal touch, the hotel also invites a panoramic view of the Victoria Harbour in Hong Kong's most dynamic district. The Hong Kong Convention Centre is within 2 minutes of walking distance from The Harbourview.
---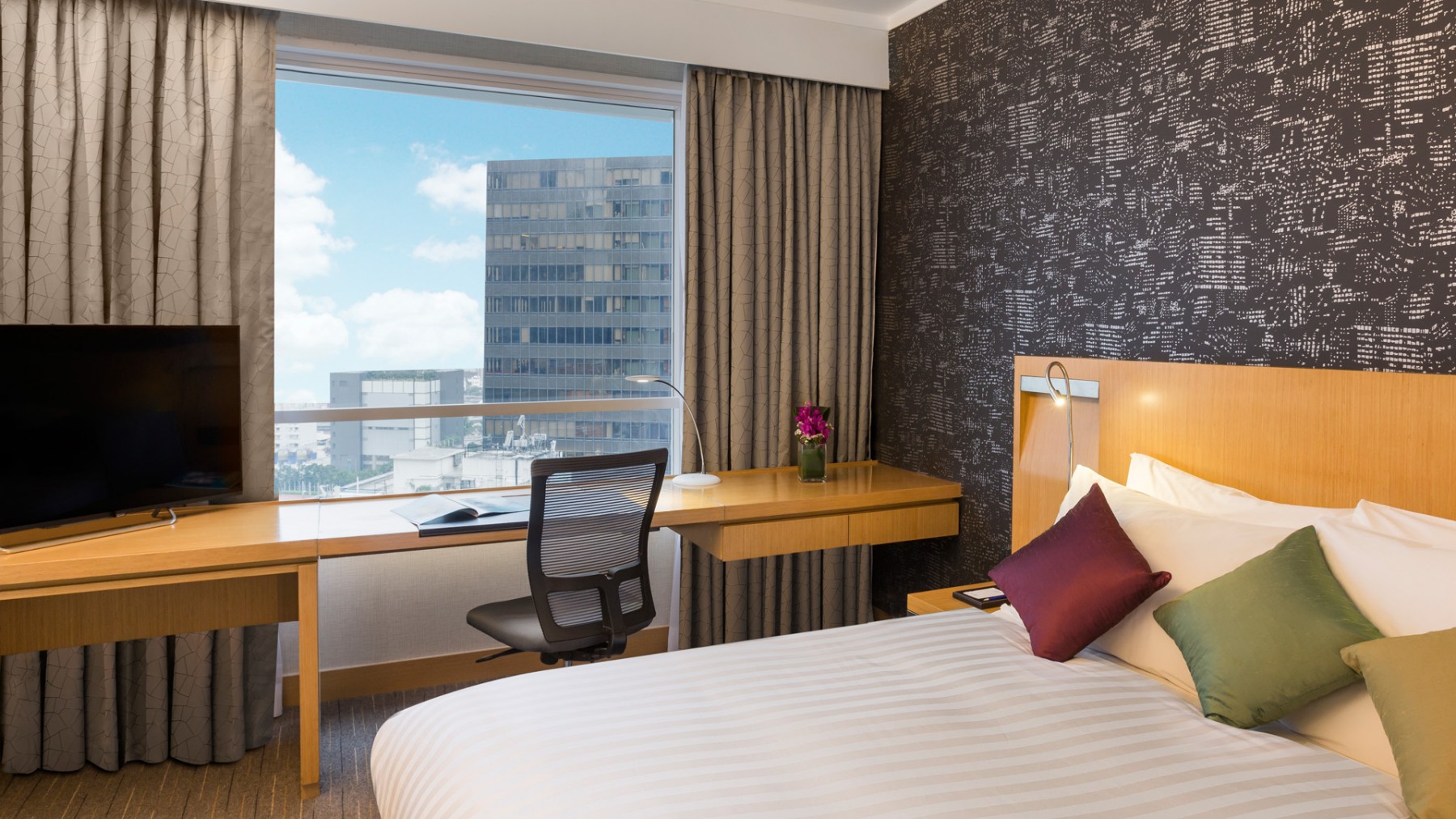 Located in the heart of Wan Chai, the hotel is perfect for leisure and business guests travelling to Hong Kong. Just a short stroll to Hong Kong Convention and Exhibition Centre (HKCEC) and close to the city's renowned tourist attractions and shopping malls, the hotel is the ideal base for exploring this colorful metropolis, with its seamless blending of traditions and modernity.
Rate from:Standard Room at HKD660+
Address:238 Jaffe Road, Wan Chai, Hong Kong
Tel:852 2507 6632
Email:H3562-SL6@accor.com
---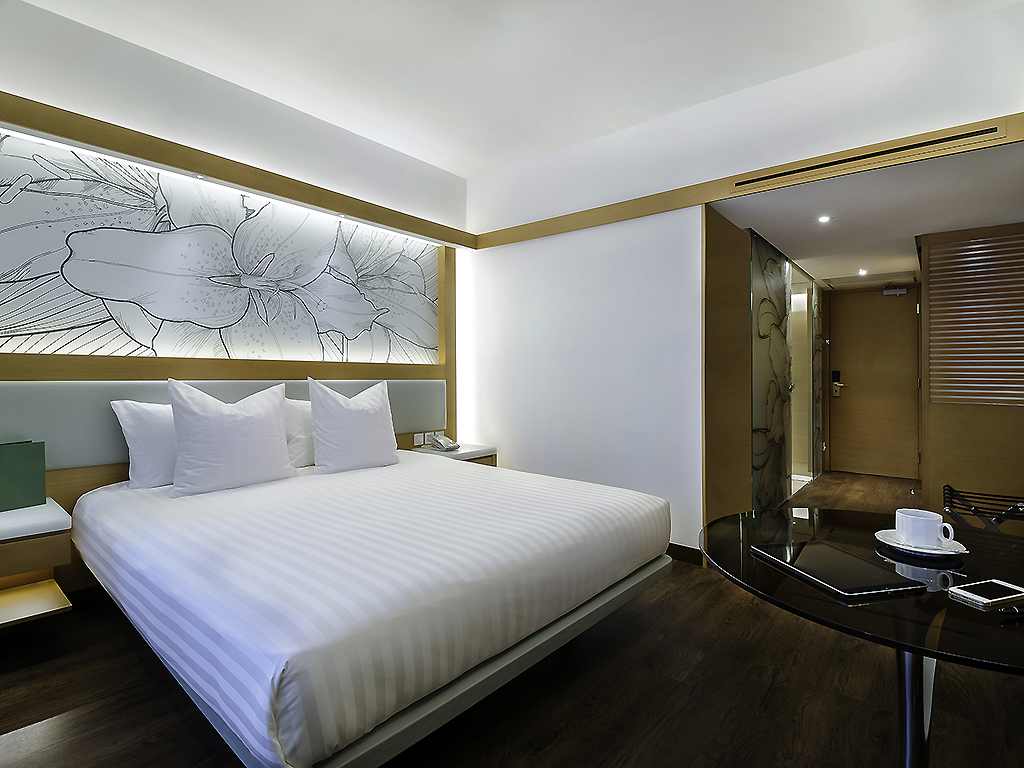 The Park Lane Hong Kong, a Pullman Hotel, breathes ultra-chic with powerful artistic stimulations and compelling distinctiveness. 818 modern guest rooms equipped with free WIFI offer breath-taking views of Victoria Harbour, Victoria Park or Hong Kong's cosmopolitan urbanscape. Located in the city centre, the hotel is within minutes' walk to public transportation, offices, tourist locations and only 7 mins away from Hong Kong Exhibition and Convention Center, a perfect vantage point for both business and leisure travelers.
---
Travel Information
Getting to HKCEC
From Hong Kong International Airport
By bus: Take Line A11 or E11 to Wan Chai, and then transfer to Line 40M to HKCEC (It takes about 80 minutes).
By MTR: From Airport Station to Hong Kong Station and transfer to Wan Chai Station (It takes about 40 minutes).
By taxi: (It takes about 45 minutes).
From Hung Hom Railway Station
By bus: Take line 104 or 101 to Wan Chai (It takes about 20 minutes)
By taxi: (It takes about 30 minutes)
Transport
Hong Kong has a sophisticated transport system, comprising Mass Transit Railway (MTR), buses, trains, trams, ferries and taxis, which cover extensive areas of the city and have signs and announcements in both English and Chinese (Cantonese and Mandarin).
For today's MTR service information (including Airport Express), please refer to:
MTR: "MTR mobile" APP Transport Department's website: www.td.gov.hk/en/special_news/spnews.htm
For airport security check information: Access control measures are being taken at terminals; visitors are advised to arrive three hours before departure for proper checks.
For the latest situation in Hong Kong, please contact Hong Kong Tourism Board: www.discoverhongkong.com/eng/about-hktb/contact-us/newform.jsp
Travel & Visa
For Hong Kong Visa Information, please visit the following Hong Kong government website: www.immd.gov.hk/en/services/hk-visas/visit-transit/visit-visa-entry-permit.html.
You may apply for the appropriate visa or entry permit from the nearest Chinese diplomatic and consular mission.
Navigation