DRT SHOW Shenzhen International Diving Expo is here!!!
2023-05-05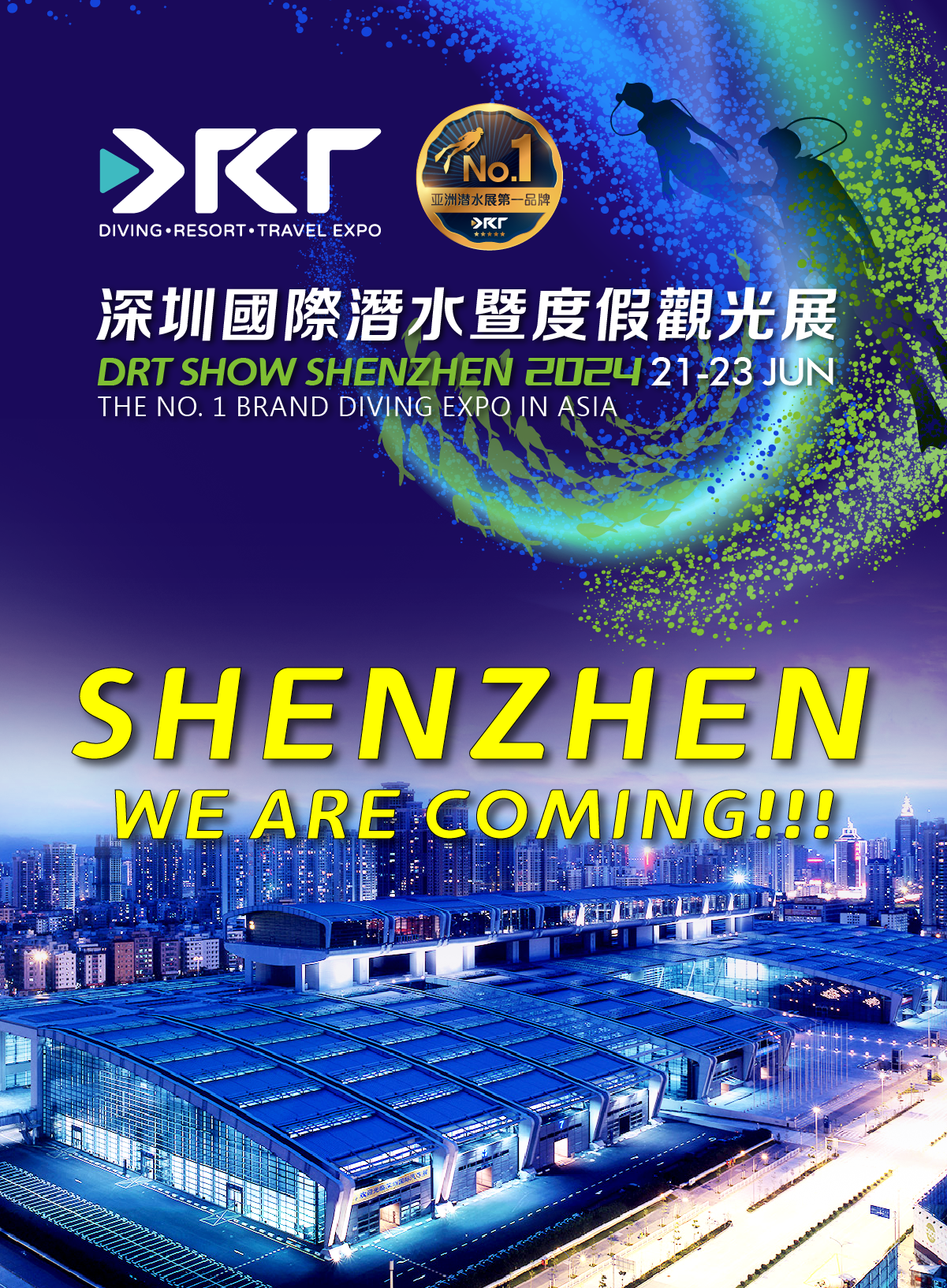 The DRT SHOW International Dive Expo is scheduled to be held in June 2024 at the Shenzhen Convention and Exhibition Center, bringing an unprecedented diving feast for ocean enthusiasts. It will also lead the people in the Greater Bay Area of Guangdong, Hong Kong, and Macao who love ocean culture, promoting healthy and safe water areas and diving sports.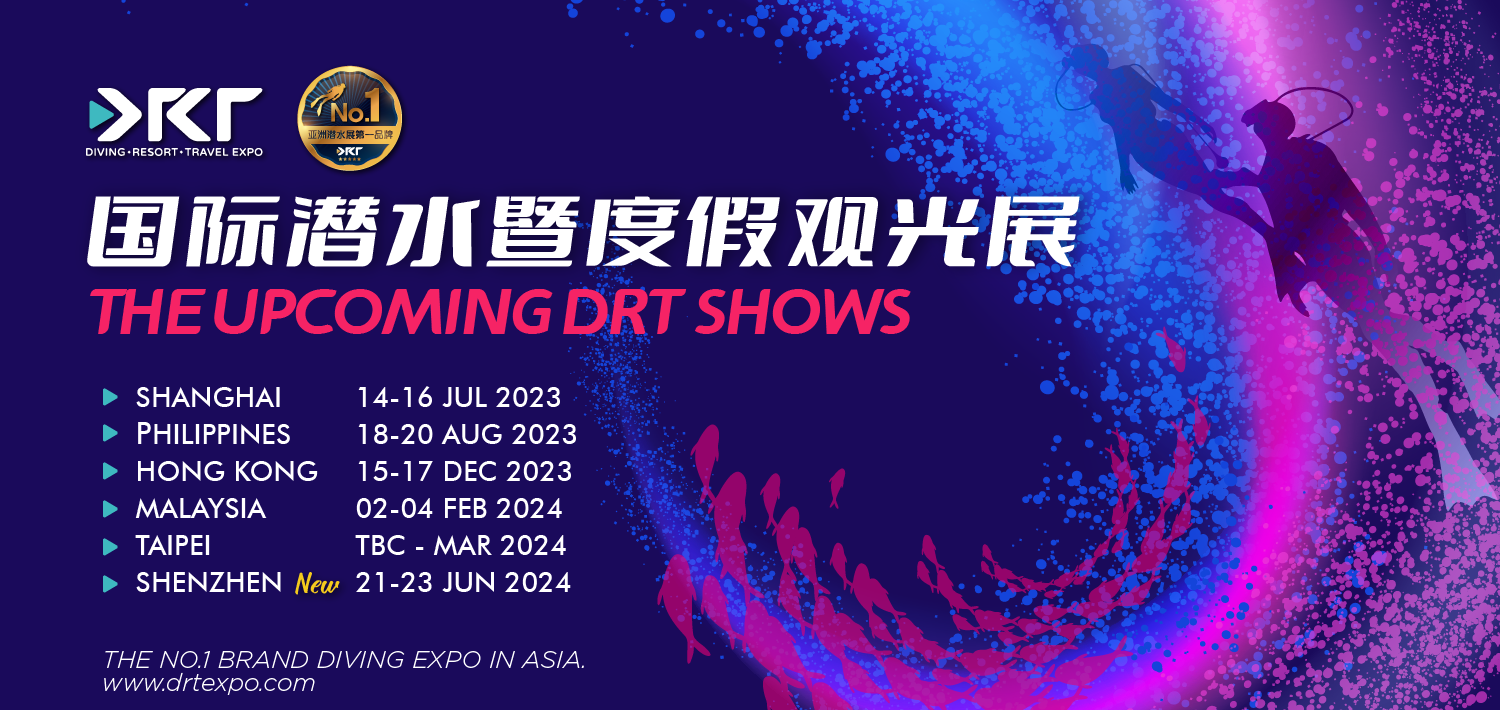 DRT SHOW has been dedicated to promoting ocean culture and sports, becoming the largest and most influential diving exhibition in the Asia-Pacific region. In just over a decade, DRT SHOW has successfully held nearly 45 professional B2B2C diving exhibitions in major cities throughout Asia, including Shanghai, Beijing, Guangzhou, Hong Kong, Taipei, the Philippines, Malaysia, India, Singapore, and Okinawa, attracting diving enthusiasts and professionals from around the world.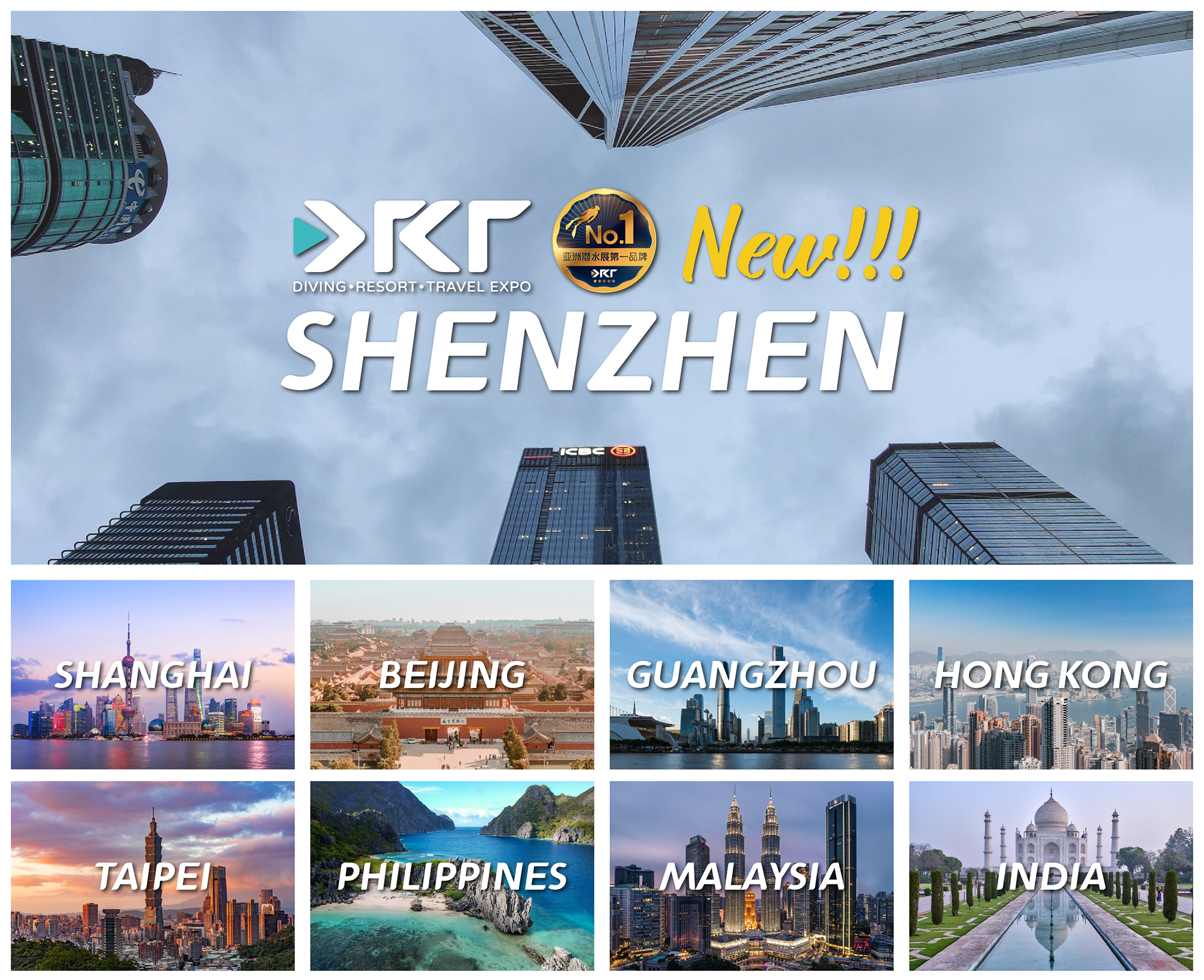 DRT SHOW is one of the largest global diving exhibitions showcasing the latest diving technology, equipment, and services. Every year, diving enthusiasts, industry professionals, and entrepreneurs from around the world gather at DRT SHOW to share their experiences, expertise, and latest products. The exhibition covers areas such as diving equipment, diving tourism, scuba diving, free diving, underwater photography, and diving education. Through DRT SHOW, exhibitors and visitors can exchange experiences, explore the latest technologies and trends, and expand their vision of the global diving market.
As the central city of the Pearl River Delta region, Shenzhen has unique geographical advantages and abundant marine resources. DRT SHOW believes that including Shenzhen in its world tour plan can not only inject new diving vitality into the market but also further promote the development of marine conservation. By going to Shenzhen, we hope to bring more diving knowledge to diving enthusiasts in the Pearl River Delta region and promote marine conservation and environmental awareness. We believe that this international diving exhibition will become a grand event for diving enthusiasts in Shenzhen and will bring more power and opportunities to the Asian diving market.
We look forward to further cooperation between DRT SHOW and the Shenzhen market, jointly igniting a greater wave of marine culture and diving sports, and contributing to the development of the diving industry! For more details, please contact the booth sales department: sales@drtexpo.com
DRT SHOW Shenzhen 202
Venue
Shenzhen Convention and Exhibition Center
Date
June 21-23, 2024
Official website
www.drtexpo.com/shenzhen