2023 DRT SHOW main visual design fully upgraded.
2023-05-02
The main visual design for the 2023 DRT SHOW builds on the innovative concept from the previous year and features a comprehensive upgrade, which is not only more modern but also full of vitality. The new design cleverly incorporates elements of diving equipment to fully showcase the charm and modernity of the diving industry.

In addition to the main visual design, the exhibition will also showcase the latest diving technology and equipment. Exhibitors from all over the world will display the latest diving equipment, diving products, and diving services. The types of exhibitors are diverse, including diving equipment manufacturers, travel agencies, diving clubs, and diving gear retailers, among others. These exhibitors will provide visitors with a colourful display of products and opportunities for communication.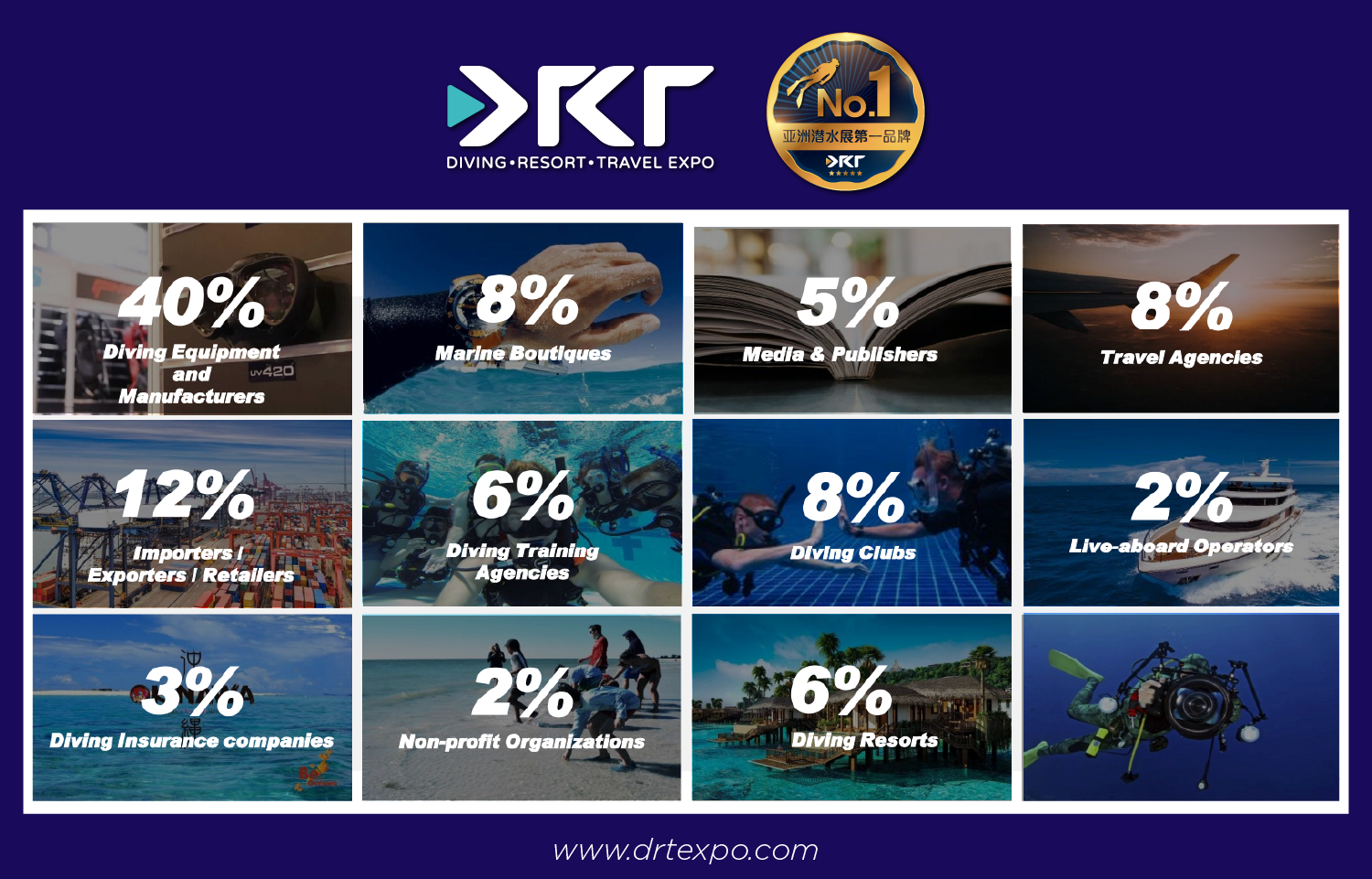 Furthermore, in order to allow visitors to gain a deeper understanding of the dynamics of the diving industry, the exhibition will also hold lectures and seminars. Industry professionals will share the latest technology and diving experiences, and participants can acquire more knowledge and information about the diving industry through these activities.
In addition to exhibitors and lectures, we will also organize a variety of interactive activities, including simulated diving experiences, underwater photography competitions, and more, to allow you to gain a deeper understanding of diving culture. At the same time, we have prepared a variety of exquisite gifts and prizes, allowing you to not only enjoy the fun of diving but also have the opportunity to win valuable awards and gifts.
The DRT SHOW diving exhibition is an event that you cannot afford to miss, whether you are a diving enthusiast or a professional in the industry. You can find content that interests you and communicate and share with people from all over the world. The upcoming DRT SHOW diving exhibitions will be held in Shanghai, the Philippines, Hong Kong, Malaysia, and Taipei in 2023, bringing the charm of diving culture to more people.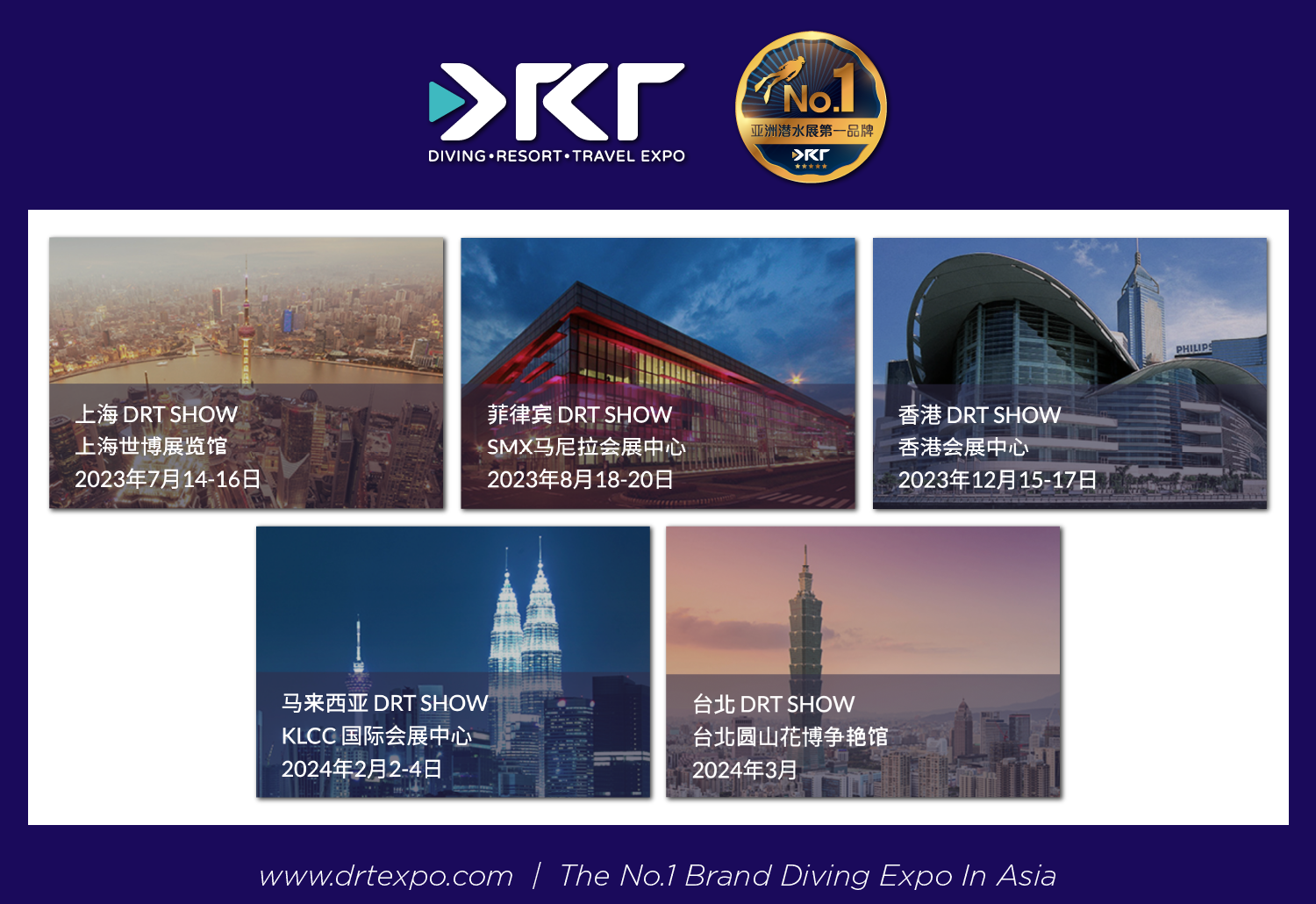 Not only successful in Malaysia and Taipei this year, but the DRT SHOW will also continue to be held in Shanghai, the Philippines, and Hong Kong in 2023, providing more opportunities and experiences for more diving enthusiasts and industry professionals. Here are the specific times for each DRT SHOW event: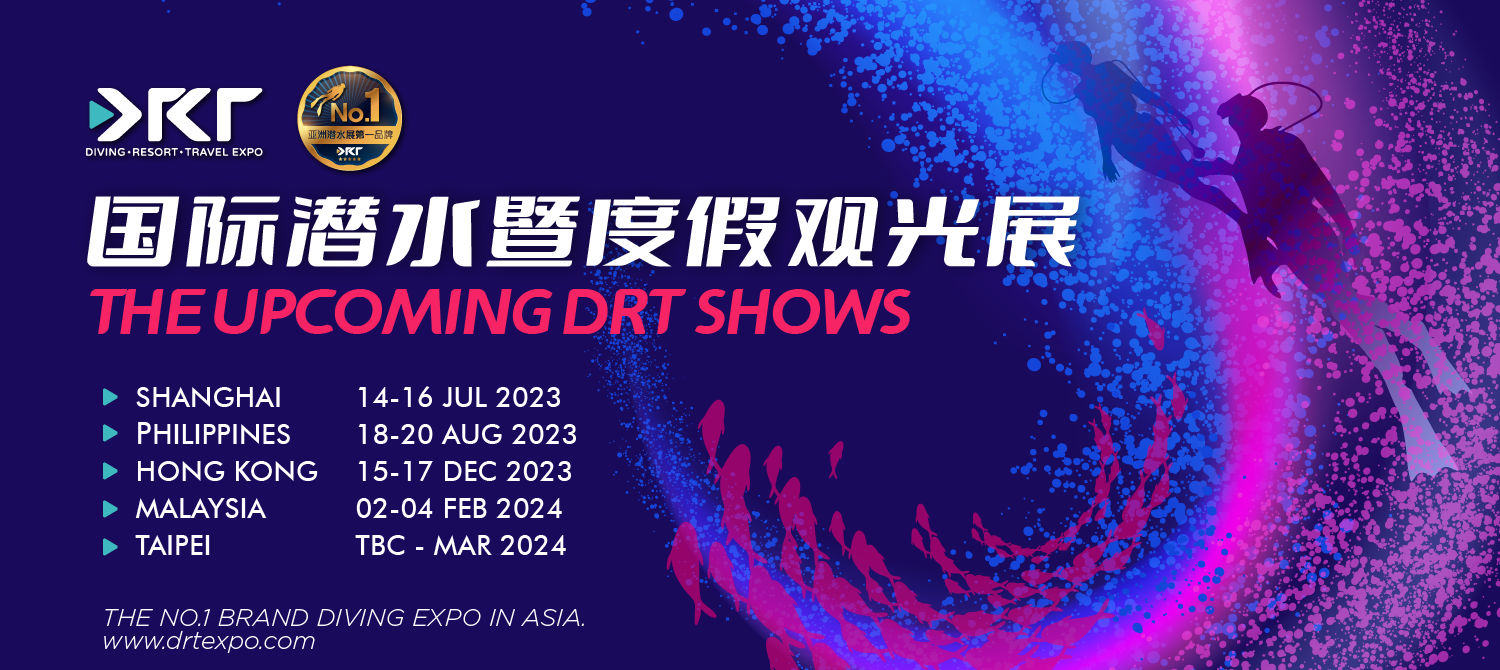 No matter where you are, as a diving enthusiast or industry professional, you cannot miss this feast!
We look forward to your arrival and let us witness the charm of diving culture together!