Event Preview: Highlight of DRT SHOW Taiwan 2023
2023-03-03

EZDIVE enterprise co. ltd Co., Ltd. will soon host the 6th Taiwan International Diving and Resort Travel Expo, also known as the "DRT SHOW Taiwan Dive Expo," from March 10th to 12th, 2023, at the Taipei International Flora Expo Dome. This three-day event aims to provide a learning, networking, and collaborative platform for all scuba diving enthusiasts, professionals, and related industry exhibitors. The exhibition will showcase the latest and most advanced diving equipment and the most beautiful diving spots worldwide, allowing visitors to glimpse the mysterious world of diving.
The Philippines Tourism Department is honored to be invited to the 2023 DRT SHOW Taiwan Dive Expo to bring rich information on overseas diving travel. The exhibition also features many well-known domestic and international equipment brands familiar to diving enthusiasts, such as Aqua Lung, TUSA, DiveR, Problue, IST, LAZULI, Garmin, AOI, SEA&SEA, ATMOS, Suunto, SAEKODIVE, OceanMAX, SCUBATEC, CREST, Prussian Blue, Shearwater, SUBLUE, Scubalamp, SUPE, and Dragon Dive, ensuring that everyone can find the suitable diving equipment. In addition, there are many diving clubs, diving vacation centers, and diving travel agencies on-site, providing the most complete diving courses and diving travel information for the public. Beginners need not worry, as multiple diving teaching systems such as DIWA, PADI, Molchanovs, and AIDA are available for selection, from basic scuba diving and free diving to professional courses such as high oxygen, side-mount, and underwater photography, all of which can be found at the DRT SHOW Taiwan Dive Expo.
DRT SHOW Taiwan 2023 will attract diving enthusiasts, professionals, and related industry exhibitors from all over the world. In addition to over a hundred exhibitors, the Taiwan Dive Expo will feature a wide variety of activities waiting for you. If you are still confused about how to participate in the exhibition, don't worry! We have prepared a guide for you, providing a strategy for each day from morning to night throughout the exhibition.
Event Map (Quickly long press to save)


 BE AN OCEAN SAVER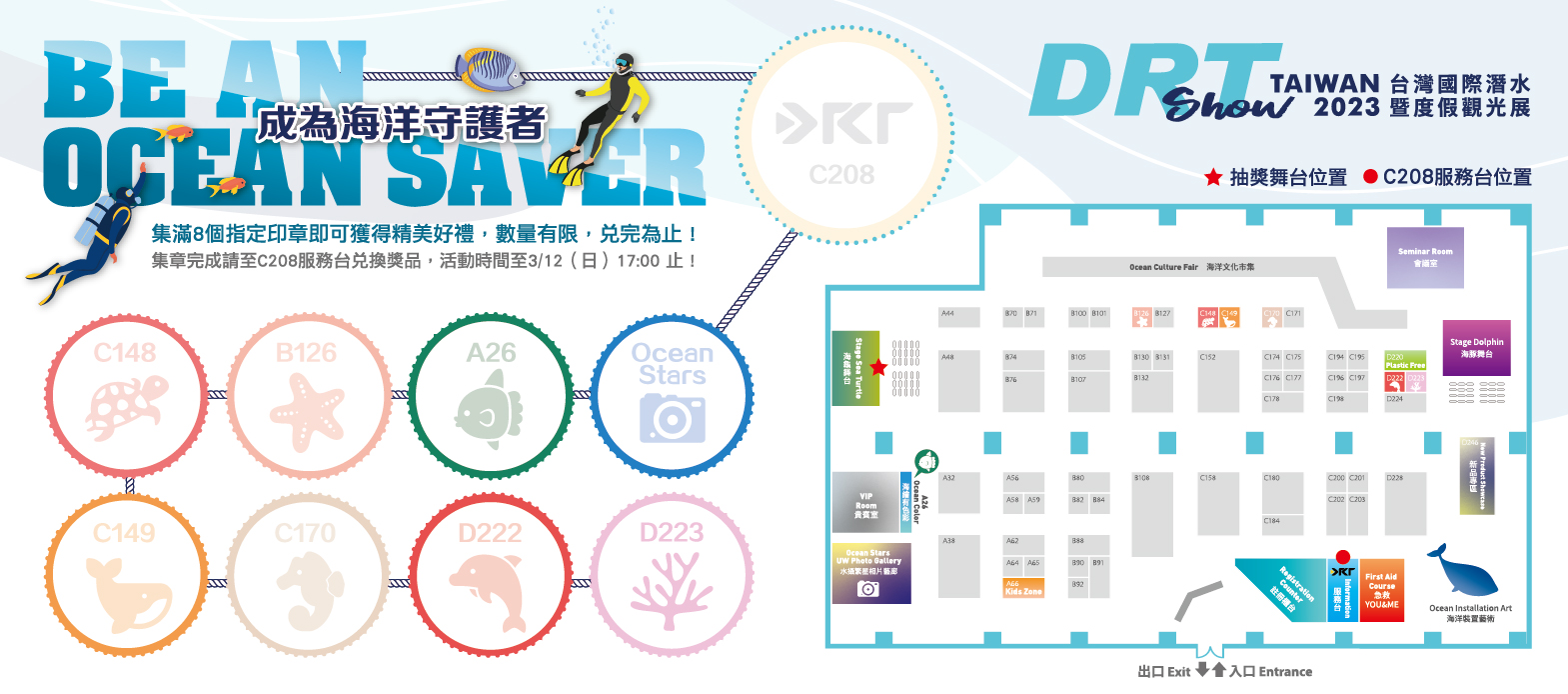 Co-organized by the Ocean Conservation Administration, Ocean Affairs Council., the Kuroshio Culture Education Foundation, the Taiwan Cetacean Society, and the SOW the society of wilderness, this conservation event offers the public knowledge and methods for protecting the marine environment through games. Visitors can receive limited edition gifts by collecting designated stamps at the booths of relevant conservation organizations. The quantity is limited, and the offer is valid while supplies last!
Professional Seminars' Speakers

Over 30 Professional Seminars
More than 30 "professional marine lectures" have invited many influential speakers in the diving industry to participate. These speakers will share their experience, insights, and professional knowledge for the benefit of participants. These speakers come from various fields, including diving tourism, underwater photography, free diving, diving equipment, and marine conservation. Their lectures will provide participants with a rich learning experience and broaden their diving horizons.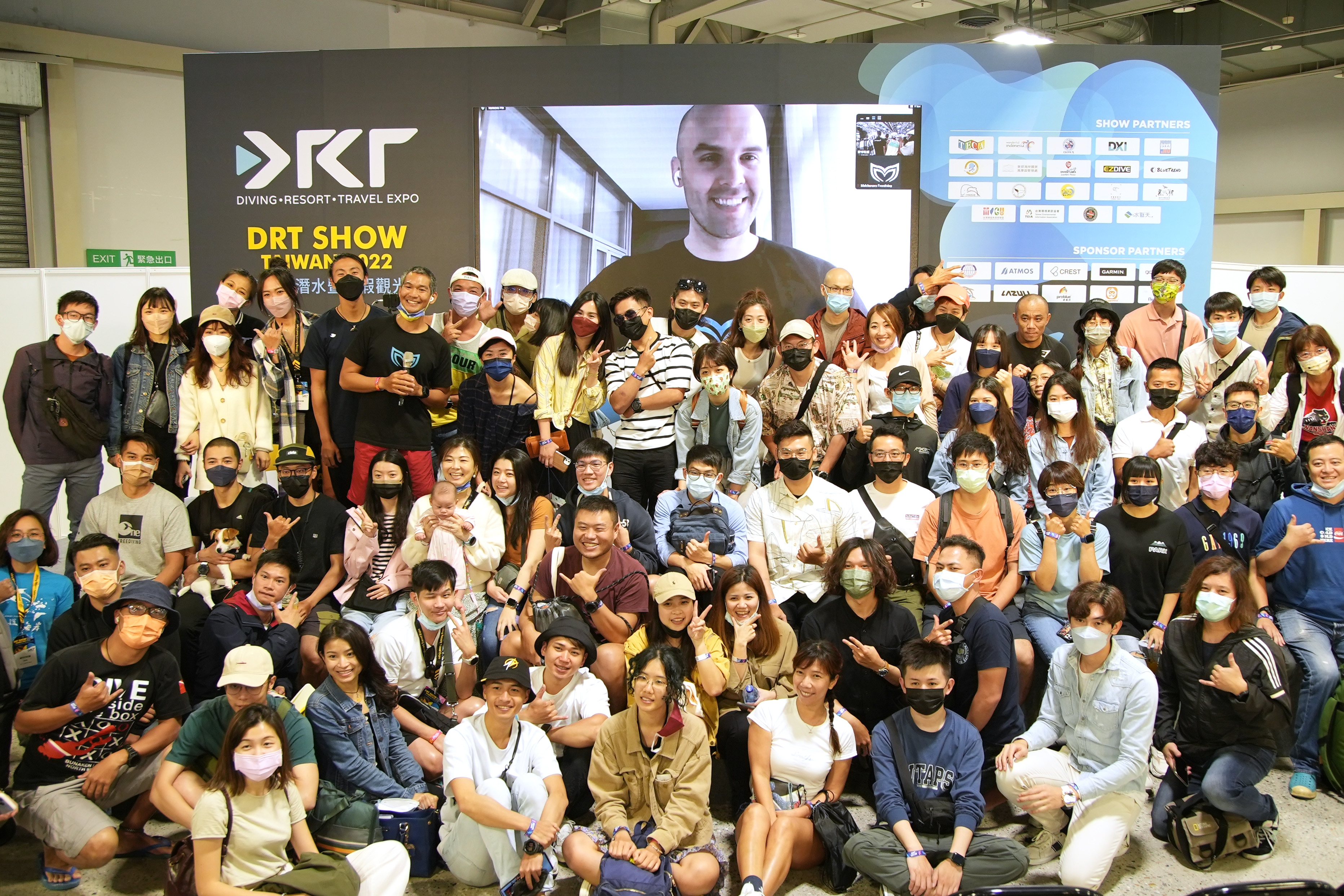 Dual Stage - Schedule for Friday/Saturday/Sunday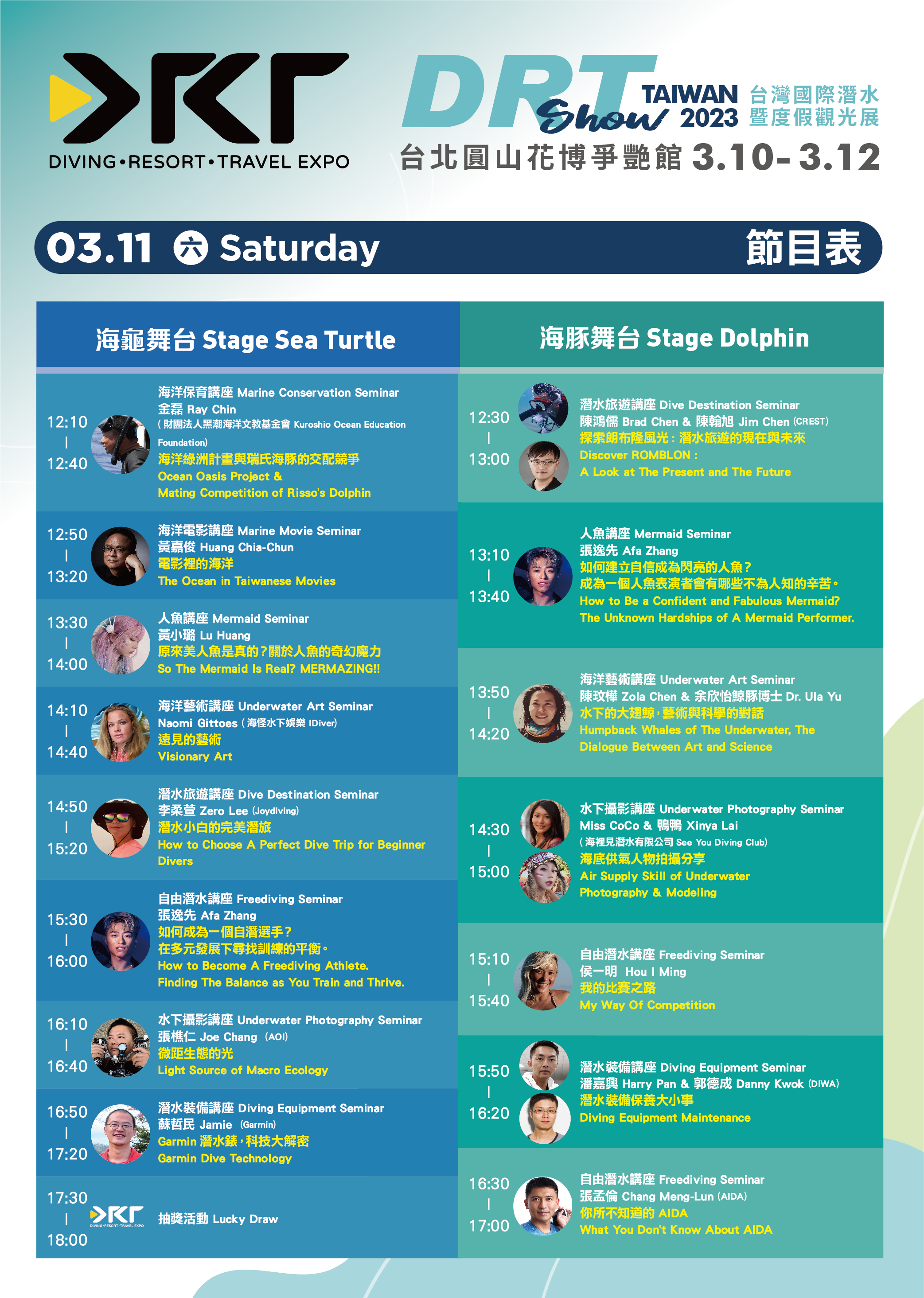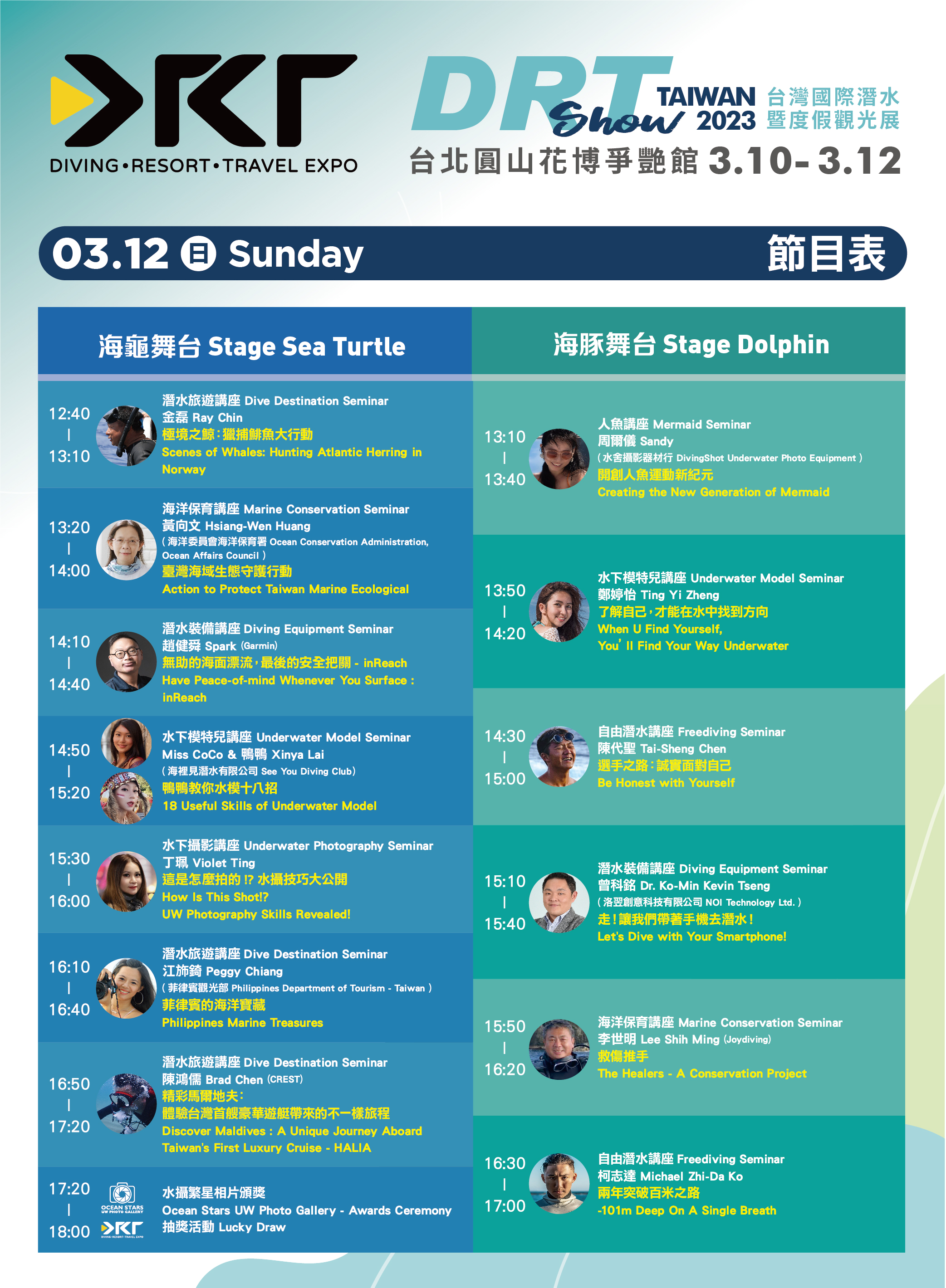 OCEAN CULTURE FAIR
To support original culture, the DRT SHOW Ocean Culture Fair brings together over 20 Taiwanese handmade brands, showcasing products and designs related to ocean culture and diving. The design concept of the DRT SHOW Ocean Culture Fair is to combine ocean culture with diving-related products and to convey the essence of diving culture through the activities and lectures of the market. Whether you are a diving enthusiast, an ocean culture lover, or someone interested in creative design, the DRT SHOW Ocean Culture Fair is a must-visit area.

Ocean Stars Underwater Photo Gallery
To promote the beauty of underwater Taiwan, the Ocean Stars Underwater Photo Gallery is a major highlight of this exhibition. This area brings together top underwater photographers from around the world, showcasing their stunning collections of work. Selected works will be physically displayed during the exhibition from March 10th to 12th. These works are renowned for their exquisite photography techniques and in-depth subject matter, including marine life, coral reefs, deep-sea landscapes, and more. The works in the gallery will be printed into high-quality photos and art books for visitors to appreciate and vote on. Here, you can communicate face-to-face with the photography works, learn about their photography techniques and creative inspiration, and collect valuable photography skills and experience to improve your own photography skills. In addition, there will be a popular vote for the Best Popularity Award on-site, with luxurious gifts waiting for you to claim. Come and invite your friends and family to visit the exhibition, and cast your sacred vote for your favorite photo!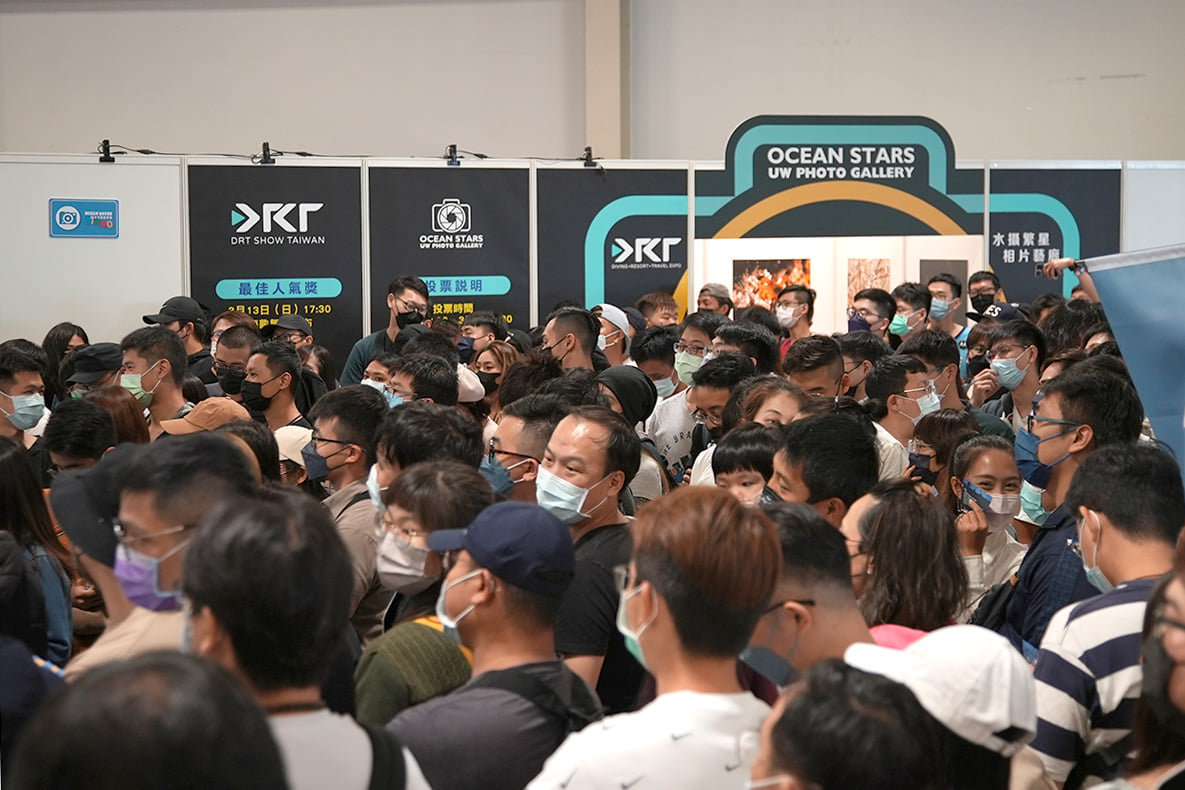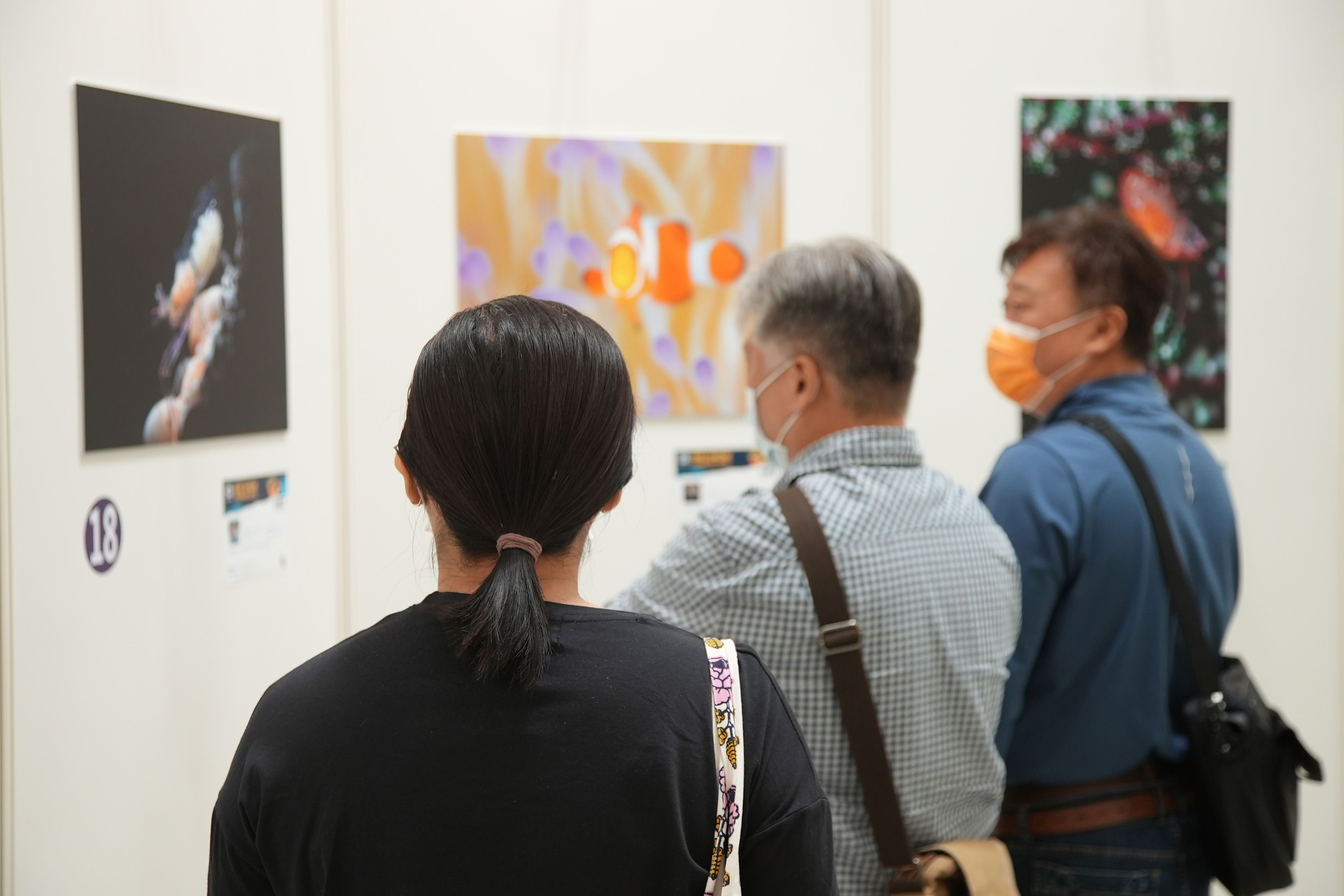 First Aid Course
On-site, "free of charge" certification activities provided by the "Taiwan Sports Safety and First Aid Skill Training association" will be available. The activities include first aid courses, sports injury prevention, and emergency drills, providing the general public and athletes with the opportunity to learn and enhance their knowledge and skills in sports safety and first aid. The course lasts about 90 minutes and certificates will be sent by regular mail within two weeks to one month.

Ocean Color
DRT SHOW collaborated with renowned Australian artist and marine conservationist Naomi Gittoes on the "Coloring the Sea" activity, inviting the public to pick up their brushes and add color to the artwork to promote the importance of marine conservation. Climate change has had a severe impact on marine ecology globally, with many creatures losing their colors and even disappearing. The artwork features marine creatures facing conservation issues, reminding us to cherish the ecological environment and speak up for the ocean. We hope everyone can use their power to help make the Earth a better place and bring back the colorful life in the sea.

New Product Showcase
The New Product Showcase area is a must-visit zone for diving enthusiasts. This event brings together diving equipment manufacturers from all over the world to showcase their latest and most innovative diving gear, as well as to obtain the latest information on diving equipment.

Lucky Draw
When visitors purchase tickets for the DRT SHOW diving exhibition, they will receive a raffle ticket with a unique number that can be used to participate in the raffle event. The DRT SHOW diving exhibition offers a diverse range of prizes for the raffle, including scuba diving equipment, free diving equipment, marine creative goods, and scuba diving course coupons. The value of the prizes ranges from several hundred to several tens of thousands of dollars, meeting the needs of different visitors.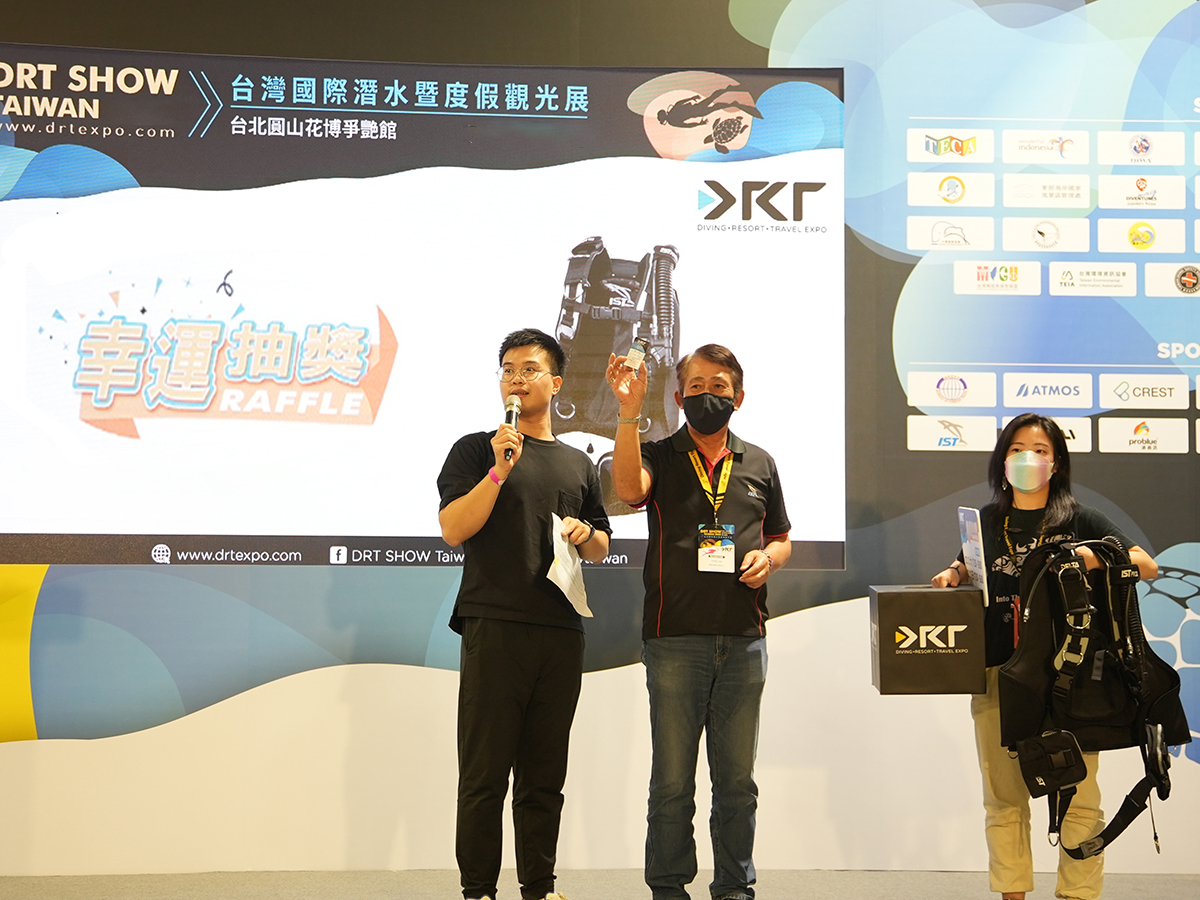 DRT SHOW Taiwan 2023, the 6th Taiwan International Dive & Resort Travel Expo, welcomes all those interested in diving travel and resort tourism to explore the mysteries of the underwater world and experience the fun of vacation tourism. This exhibition will provide numerous opportunities for participants to deepen their learning and exchange in the fields of diving and resort tourism while injecting new vitality and impetus into Taiwan's diving tourism industry and promoting its development and prosperity. We look forward to seeing you there!
---
Please visit the officially designated platform, the gogoscuba E-commerce platform, to make a reservation. After registering as a member, you can easily reserve your tickets for the DRT SHOW Taiwan Dive Expo online and enjoy discounted prices. In addition, there are also limited edition ticket packages that are almost sold out and available for selection.

---
Exhibition Information
Exhibition Name: 2023 Taiwan International Dive & Resort Travel Expo
Date: March 10th (Fri) - March 12th (Sun), 2023
Exhibition Time: 10:00 am to 6:00 pm
Location: Taipei Flora Expo Dome (No. 1, Yumen Street, Zhongshan District, Taipei City)
Official website: www.drtexpo.com