The 40th DRT SHOW is Going Virtual
2021-06-04
DRT SHOW Taiwan Virtual Expo is taking place from June 18th to 24th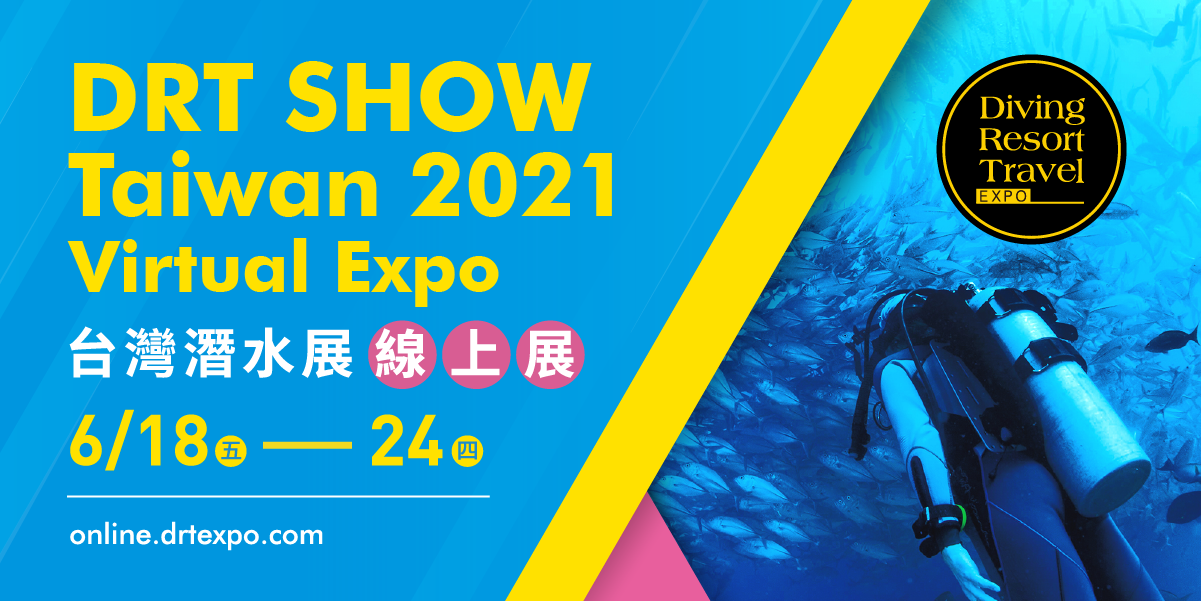 Diving Resort Travel Expo Taiwan (hereinafter referred to as DRT SHOW Taiwan), an annually grand event for all divers, will be presented online from June 18th to 24th. DRT SHOW Taiwan Virtual Expo is divided into seven exhibition areas including Indonesia Dive Travel, Dive Equipment, Dive Course, Dive Tourism, Dive Knowledge, Marine Conservation, and Ocean Culture Fair, gathering nearly 100 brands all together. Visitors can freely interact and communicate with exhibitors through the online features.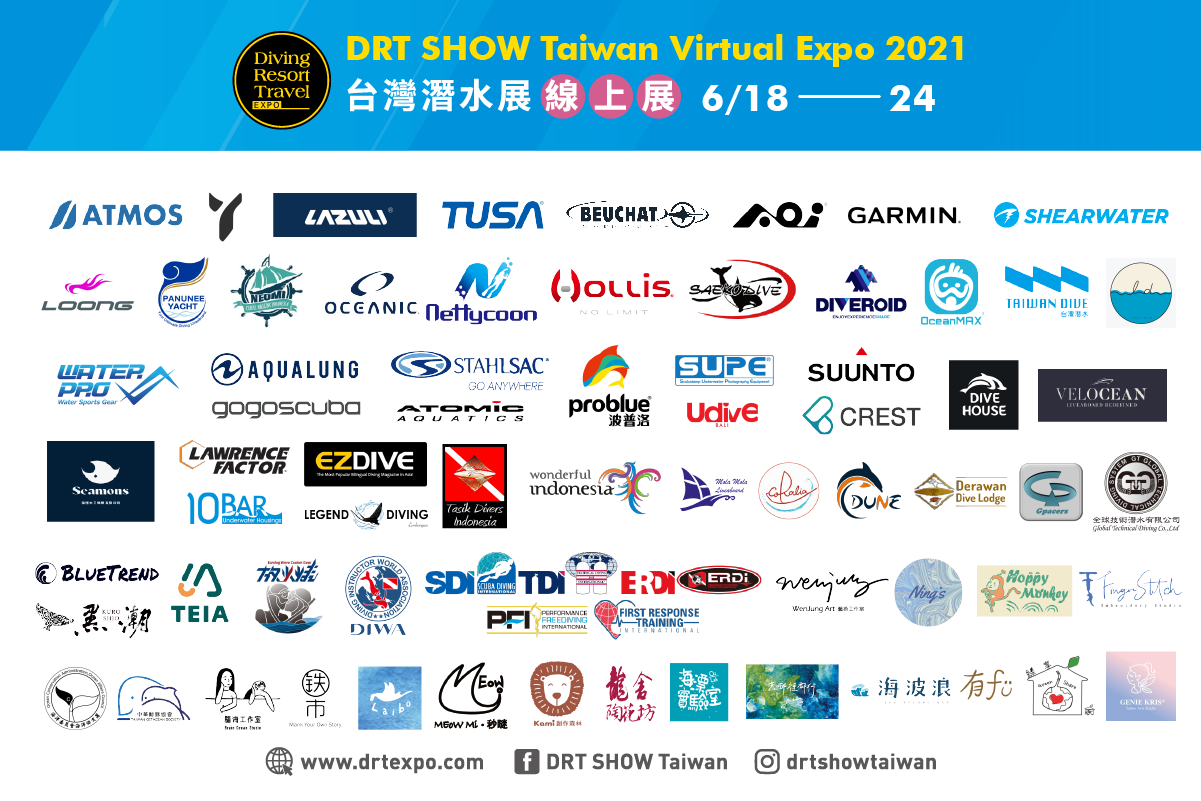 "Ocean Stars Underwater Photo Gallery" will also be exhibited online during the Virtual Expo. A total of 60 photographers stood out from 500 entries. All nominated underwater photographers will compete for the "Best Popular Award" and a dive computer sponsored by ATMOS will be given to the winner. Furthermore, visitors who participate the voting will get a chance to join a raffle and win special marine-theme gifts. This year's Ocean Stars Underwater Photo Gallery features underwater beauty and unique marine biology of Taiwan so don't miss it.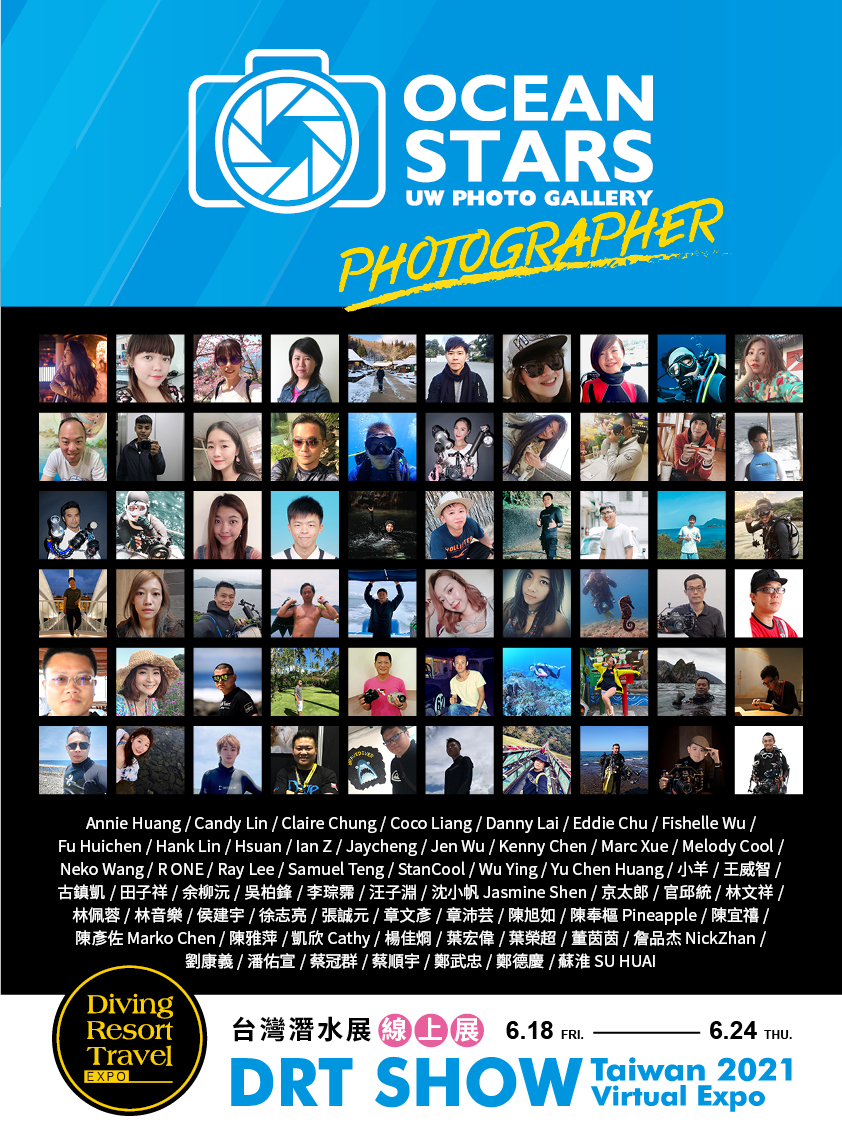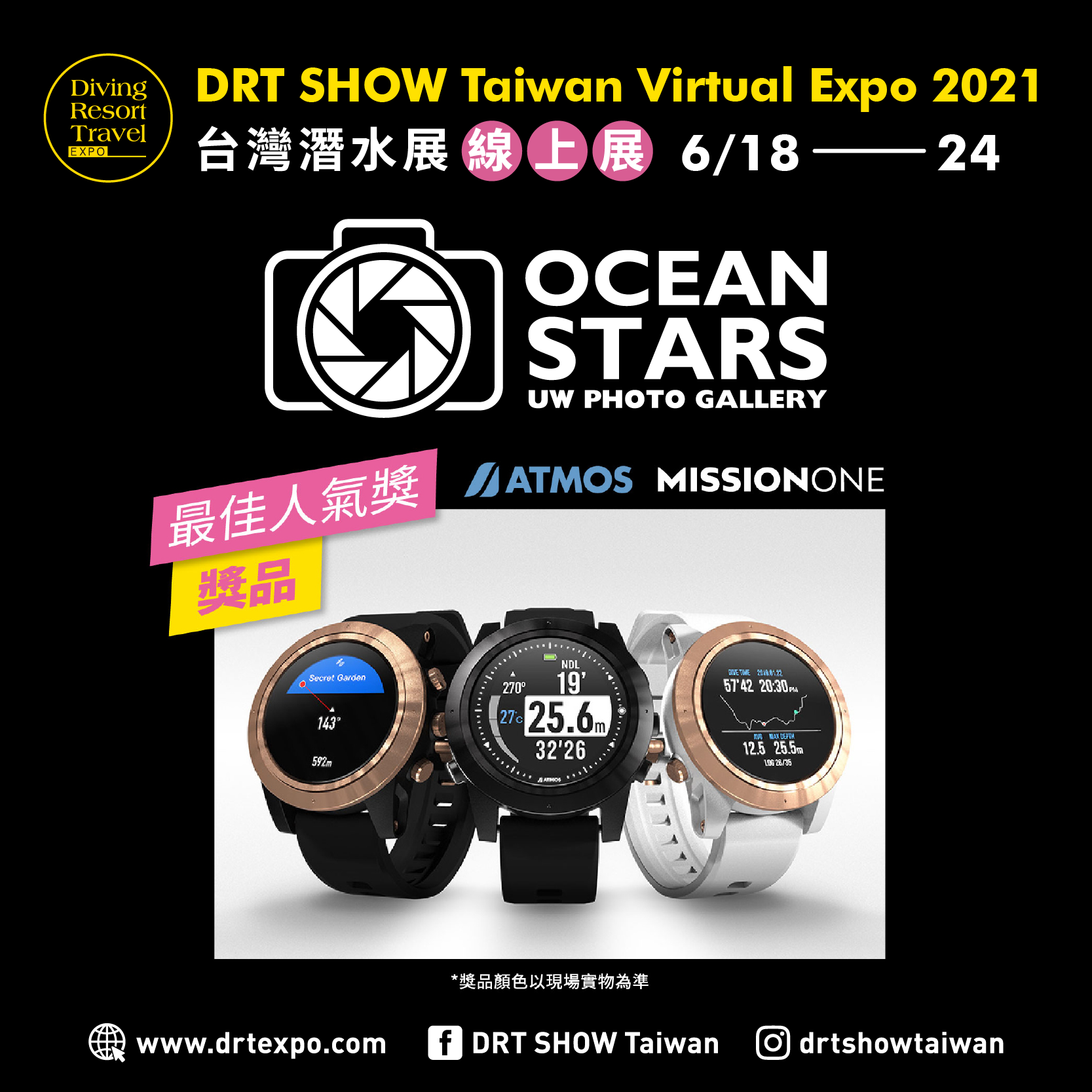 The pandemic has not only extended social distance between people but also greatly increased the production of single-use wastes. Therefore, DRT SHOW will launch several interesting online activities such as "PlasticFREE – I pleadge to use less plastic" to raise the public awareness of environmental protection and encourage more people to concern about marine crisis. DRT SHOW sincerely hopes that people can still put waste reducing, reusing, and recycling into practice under the premise of personal health and safety.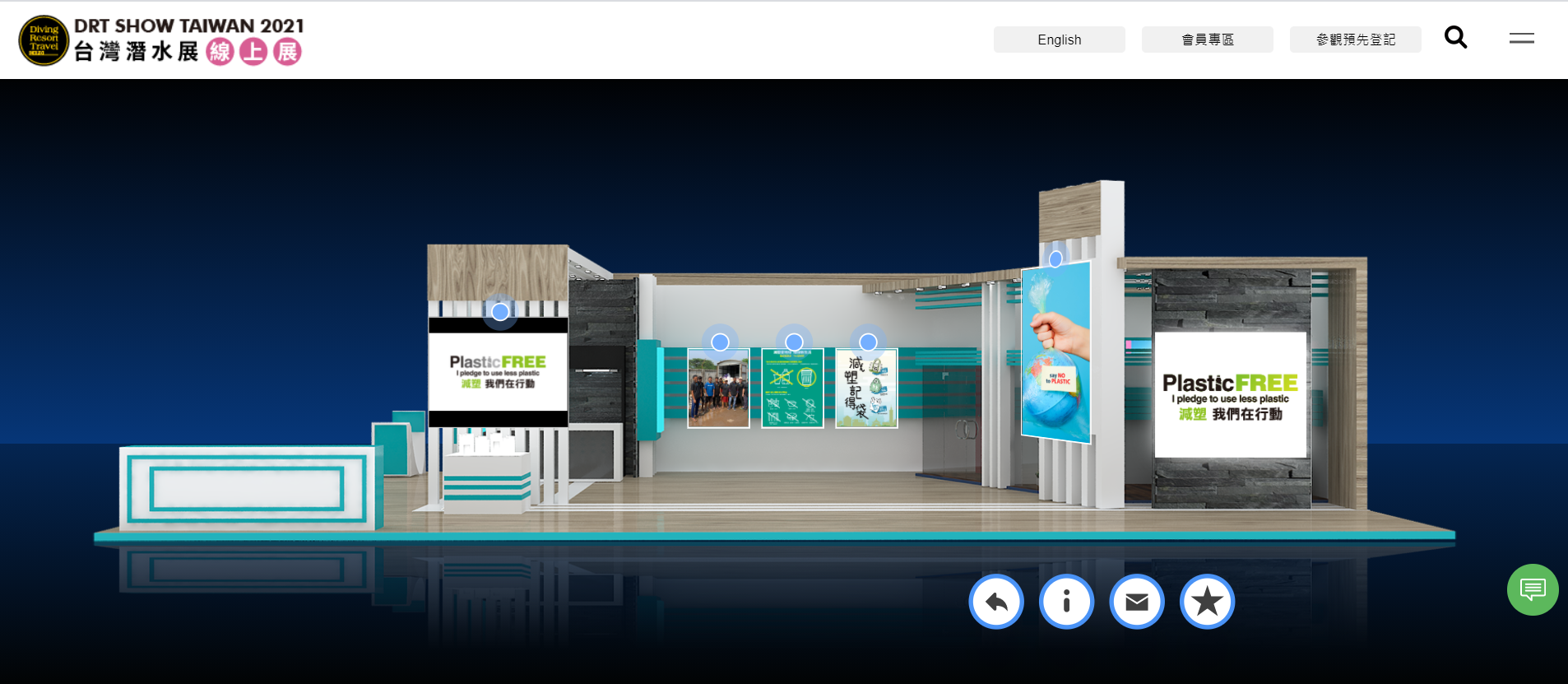 Moreover, the most expected activity "Lucky Draw" will be held as planned. Visitors may win a prize such as a dive computer, dive mask, fins, equipment bag as long as they visit DRT SHOW Taiwan Virtual Expo from June 18th to 24th.
This DRT SHOW Taiwan Virtual Expo is the 40th dive expo held by DRT SHOW since the very first Diving Resort Travel Expo took place in Hong Kong in 2010. At this special event, a pleasant surprise will be delivered through this brand-new exhibition mode which is expected to bring energy and hope to the long-dormant diving industry.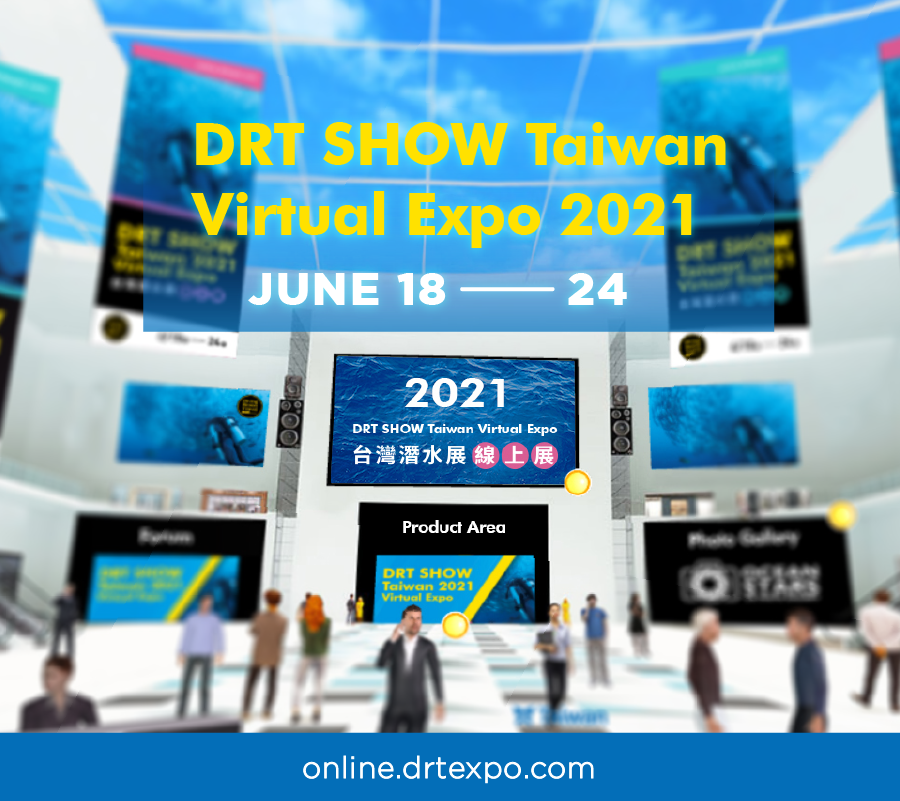 "We believe that the (diving) market did not disappear, it was just detained. DRT SHOW will always be here and is looking forward to seeing you very soon and witnessing the prosperity and the new peak of the Asian diving industry with you in the near future." said DRT SHOW CEO, Jason Chong.
Since the first DRT SHOW was successfully held in Hong Kong in 2010, DRT SHOW has been taking place in several Asian cities such as Shanghai, Beijing, Guangzhou, Taipei, Kuala Lumpur, Okinawa, Singapore, and Mumbai, serving over 1,300 exhibitors every year. It has been recognized as the largest diving expo in Asia. This year's DRT SHOW Taiwan Virtual Expo is the 40th DRT SHOW and the first expo that is held in the form of an online exhibition. It is expected to be not only innovative but interactive without distance and attract over 100 thousand visitors globally.
For more details, please visit DRT SHOW official website (www.drtexpo.com) or DRT SHOW Taiwan Facebook fan page (www.facebook.com/DRTShowTW).
---
DRT SHOW Taiwan Virtual Expo 2021
Date and Time: June 18th, Friday, 10am to June 24th, Thursday, 6:00pm
Virtual Expo Website: online.drtexpo.com
Facebook fan page:www.facebook.com/DRTShowTW