Tickets for DRT SHOW
DRT SHOW India (Rupee)
One-Day Ticket
Regular
Rupee200
Member (Registered Online)
Free
Membership Benefits
DRT SHOW Members
Discount on DRT SHOW tickets purchased on official ticketing platform.
Discount on on-site EZDIVE Magazine subscription.
Free participation in official Lucky Draw.
EZDIVE Members
EZDIVE magazine subscribers can register on the official ticketing platform and get free/discounted tickets.
Schedule
Coming Soon
*Exhibitor may enter the show one hour earlier.
Location
World Trade Center, Mumbai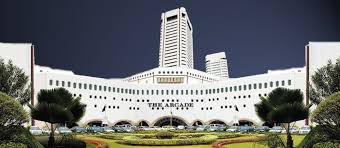 World Trade Center Mumbai opens doors to leading opportunities in international markets by serving as a guide on market trends. The Centre facilitates in strategizing business goals, branding and developing an effective long term partnership. WTC Mumbai has build strong bridges of communication with diplomatic missions, business leaders, bankers, academicians and key government agencies and policy makers. WTC Mumbai believes in inclusive engagement for effective promotion of trade and investment in the country.
Address:

WTC Complex, Ganesh Murti Nagar, Cuffe Parade, Mumbai, Maharashtra, India

Contact Tel: +91 2 22 6638 7272
Website: www.wtcmumbai.org/index.html
Travel Information
Getting to Mumbai World Trade Center
From Chhatrapati Shivaji Maharaj International Airport
Drive:
26Km from Chhatrapati Shivaji Maharaj International Airport Mumbai (Thru Western Express Hwy)
Public Transportation:
Bus No.308 (Airport) –Train No. 90514/90534/90556 (Church Gate) – Bus No.121 (Marine Lines Railway Station)- Walk from Cuffe Parade Police Station (270m) – Mumbai World Trade Center
How to apply VISA to India?
Foreign citizens must obtain a India visa before entry into India, with the exception of visa-free entry based on relevant agreements or regulations.
Please check the validity of your visa before traveling to India. If the visa has expired or the number of entries is not enough, you must apply for a new visa.
All participants are required to have an Invitation Letter to support their applications for a visa. Please take the official invitation letter with your passport to your local embassy or consulate to get your visa.
Please be reminded that all applicants' passports must be valid for at least six months beyond the intended date to enter India or any other destinations.
For India Visa Information, please always check your nearer India embassy office in your country: https://indianvisaonline.gov.in/visa/index.html
We advise you to apply business visa if you come to India for business reason.
Navigation