After a two-year hiatus, DRT SHOW Malaysia 2023 is back and ignite enthusiasm once again!
2023-03-07

The 4th Diving Resort Travel Expo Malaysia (DRT SHOW Malaysia), organised by LX Development Group Ltd., concluded on February 26 at the Kuala Lumpur Convention and Exhibition Centre in Malaysia with a total of 23,655 visitors, a 28% increase over 2020 and making this year's DRT Expo Malaysia a great success.
This DRT SHOW was supported by the Philippine Tourism Authority and Japan Tourism Board, and brought together more than 50 renowned dive equipment brands from home and abroad such as Pridonna, Skywoods International Limited, IST Malaysia, Conquest, ATMOS, TUSA, TRSHBG, Lawrence Factor (ASIA), and the Japan Tourism Board. In addition, there was Lawrence Factor (ASIA) LLP, 10Bar Underwater Housings, ECHO Resorts, Scuba G Mermaid Club, as well as professional diving instruction systems. The exhibition was a great opportunity for the industry to present information on diving trips, or beginner to advanced scuba, self-diving and aquatic photography courses, and to stimulate the spending potential of the general public, leading to excellent product marketing and sales.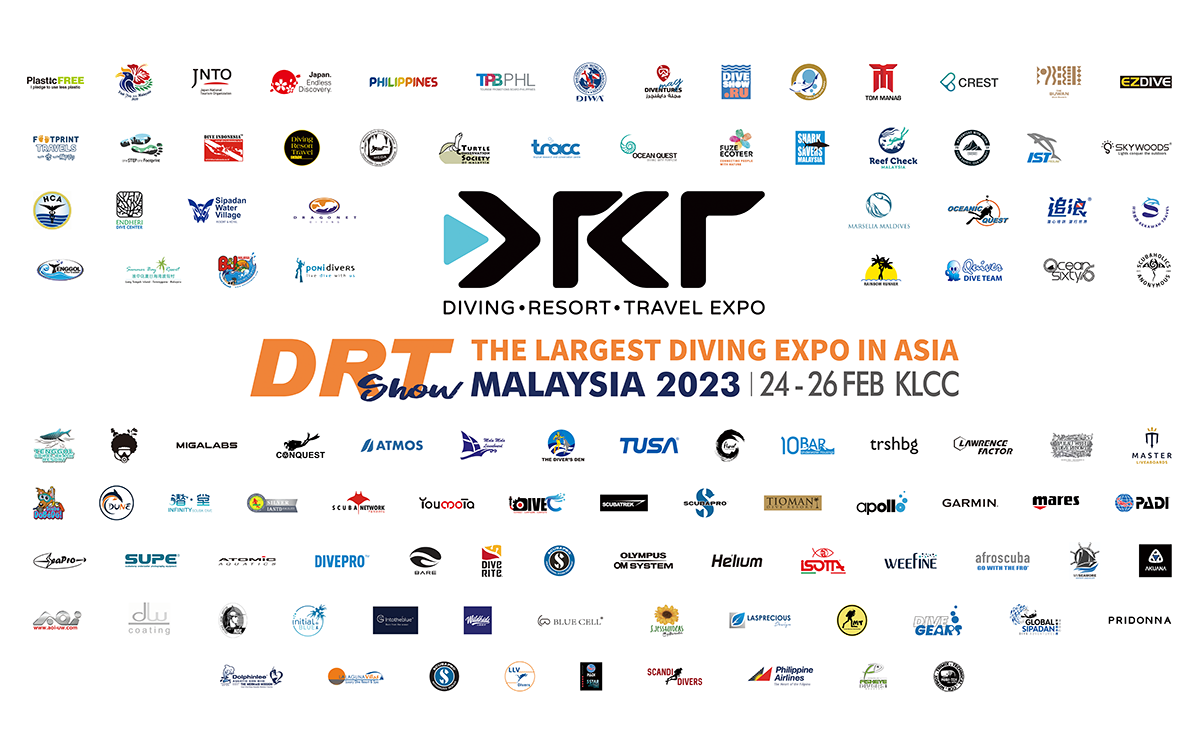 In addition, ATMOS, Helium, IST, SKYWOODS, TUSA and other well-known brands were present at the show, strengthening their brand exposure and marketing, as well as demonstrating their strength in R&D and technological innovation.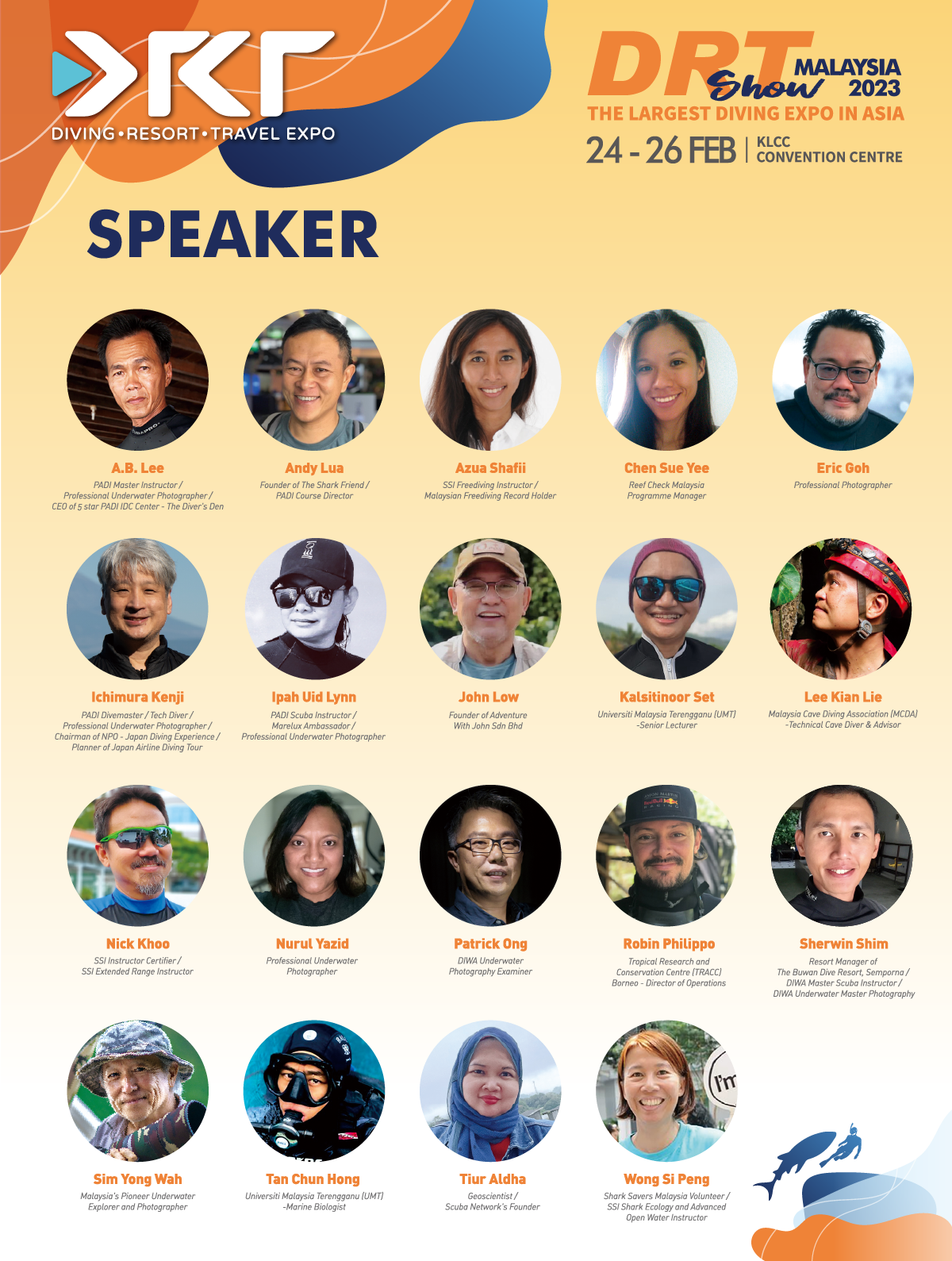 Over the three days, 21 professional speakers including Sim Yong Wah, Ipah Uid Lynn, Patrick Ong, freediver Azua Shafii, Nick Khoo, Lee Kian Lie, Andy Lua, Dr. Tan Chun Hong, Dr. Kalsitinoor and Nurul Yazid presented a wide range of topics on diving tourism, freediving and the world of diving. Over 20 lectures on topics such as dive destination, freediving, underwater photography and marine conservation were delivered. The speakers shared their experiences with the audience through fascinating underwater video documentation and face-to-face communication.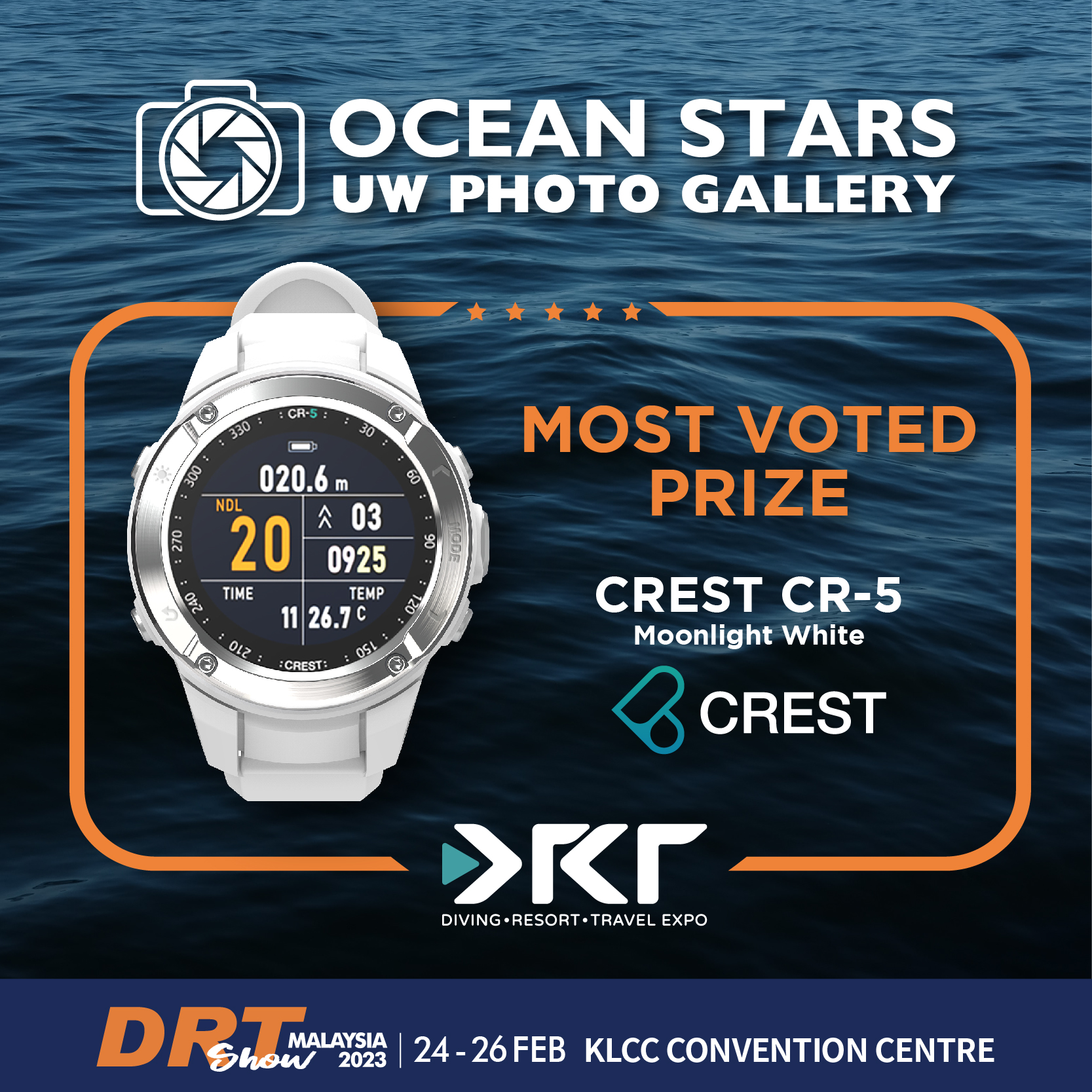 To promote the underwater beauty of Malaysia, DRT SHOW again organised the Ocean Stars Underwater Photo Gallery, this year attracting hundreds of submissions from Malaysian and overseas underwater photographers. 60 selected underwater photographs were displayed at the show and, after three days of visitor voting, 'School of Jack Fish' shot by photographer David Chan won the Best Popular Award. A CREST CR-5 dive computer sponsored by Scubaholics Anonymous was given to the winner.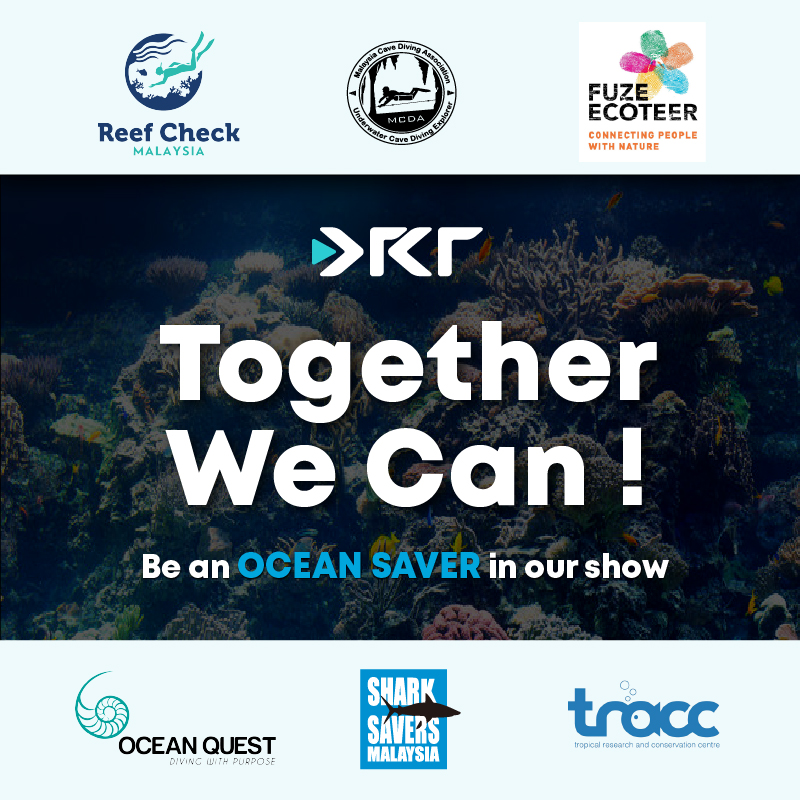 This year's DRT SHOW invited Reef Check Malaysia, TRACC, Fuze Ecoteer Outdoor Adventures, Shark Savers Malaysia and Malaysia Cave Diving Association to jointly plan the "Be an Ocean Saver" challenge. More than 1,200 visitors completed the fun-filled activity to learn about the ocean and the importance and methods of marine conservation.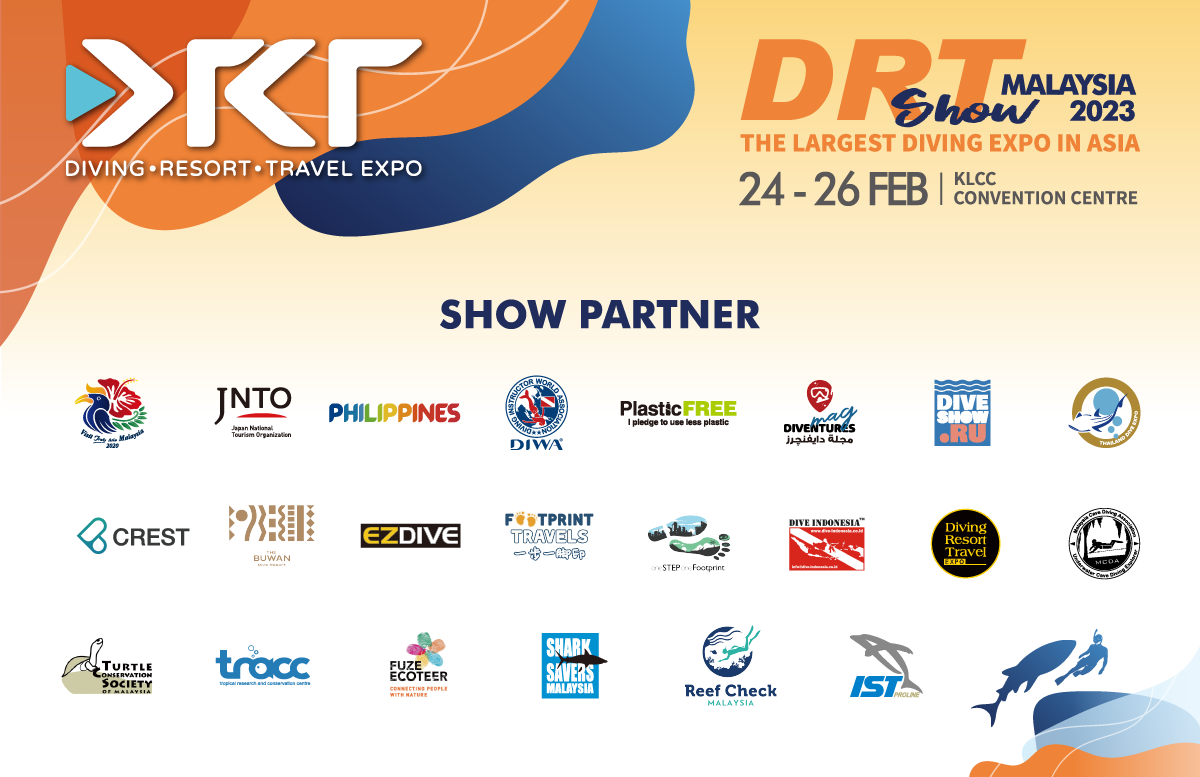 Since 2018, DRT SHOW has officially brought the marine creative industry into the dive show, promoting cultural exchange between creative artists from all over Asia Pacific and different countries. This year, a total of six brands participated in the Ocean Culture Fair, creating a wide variety of original marine creatures used on marine accessories like diving ornaments, making visitors not want to go home.
After a two-year hiatus due to the epidemic, the DRT SHOW finally returned to Malaysia with an enthusiastic and crowded atmosphere, injecting new energy and hope into the long-submerged diving market. As the global New Crown (COVID-19) epidemic eases and countries open their borders, DRT SHOWs will be held in Taipei, Shanghai, Manila and Hong Kong to promote the development of the diving industry in the Asia Pacific region.
Post Report
​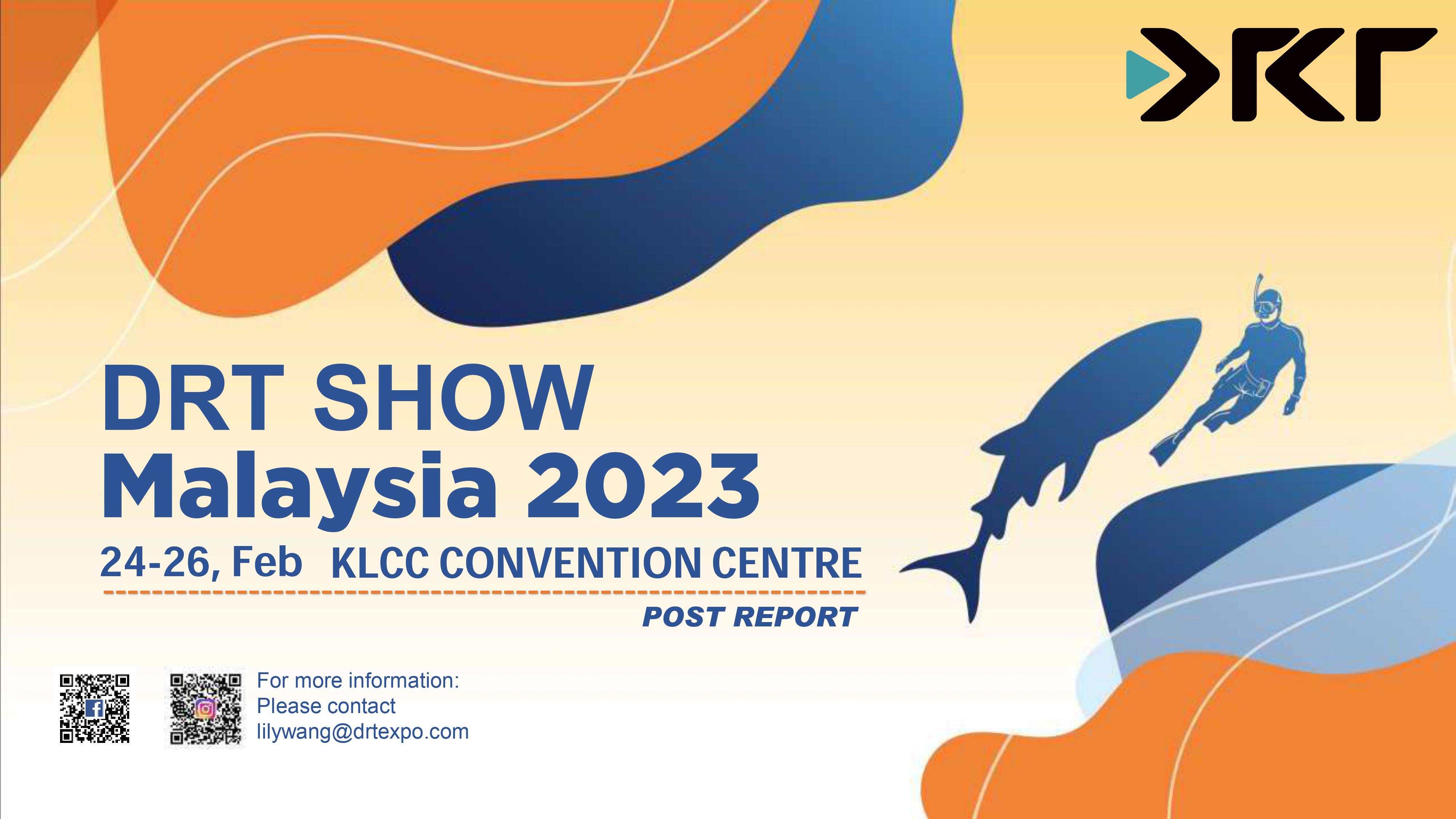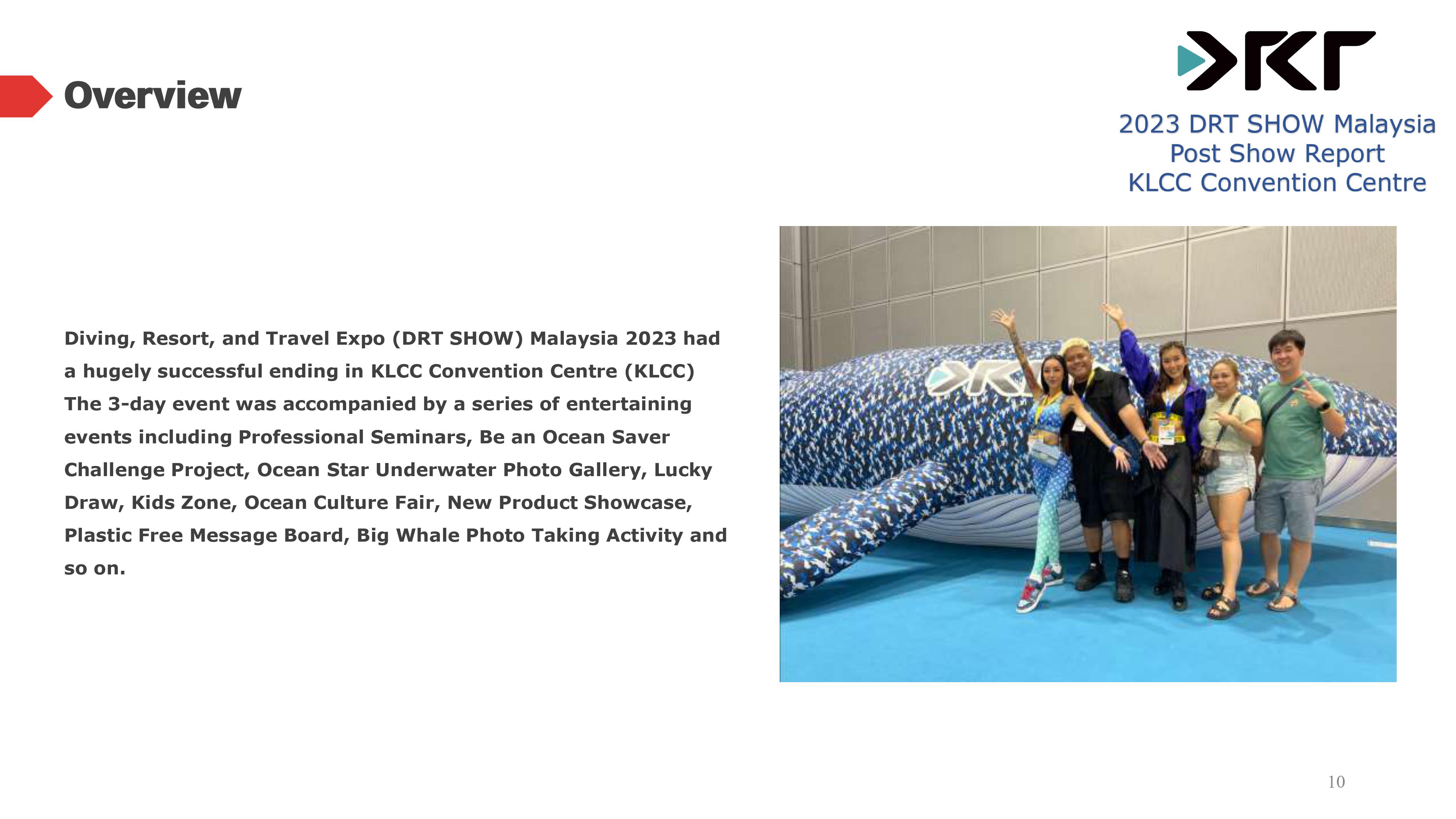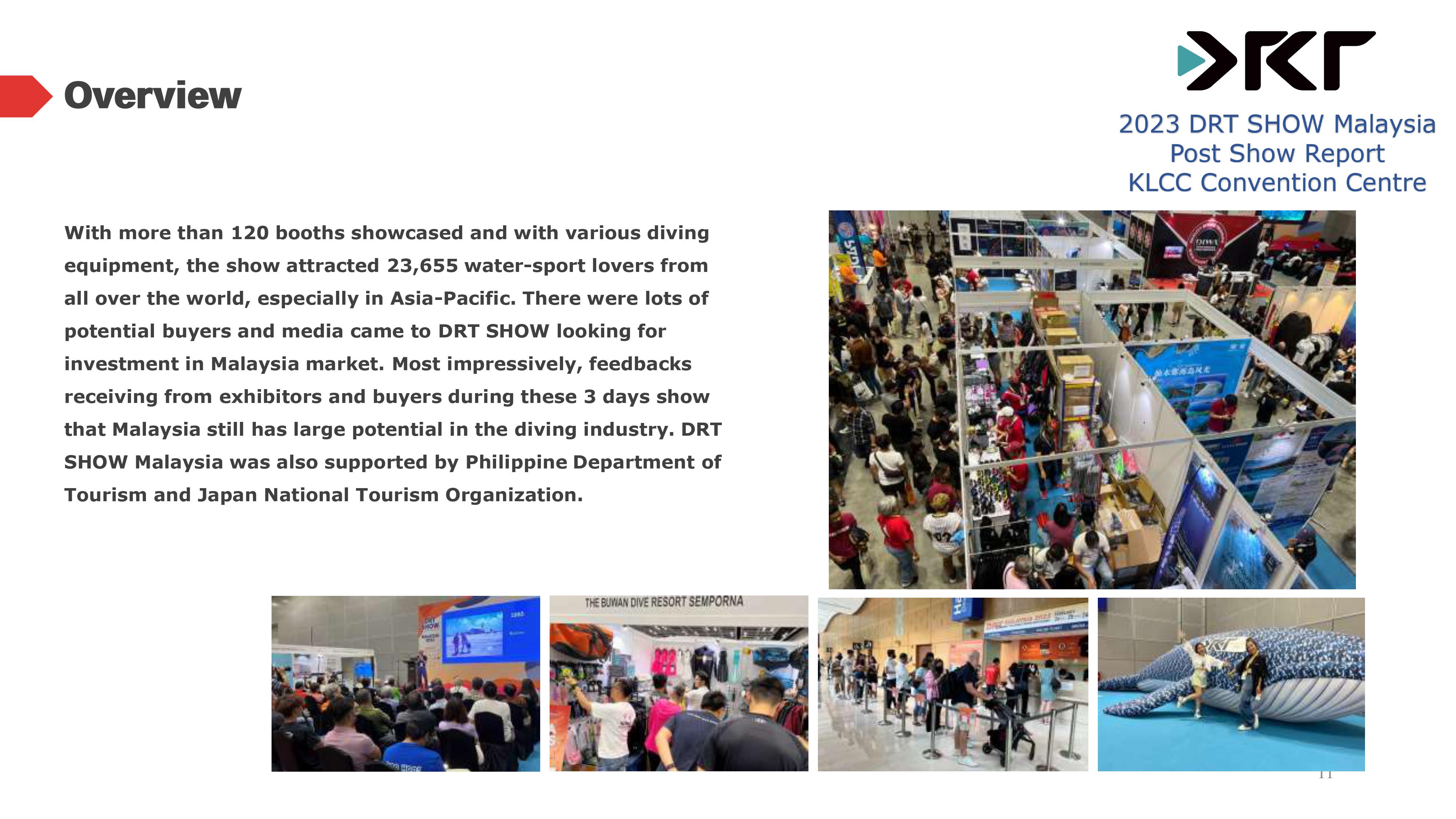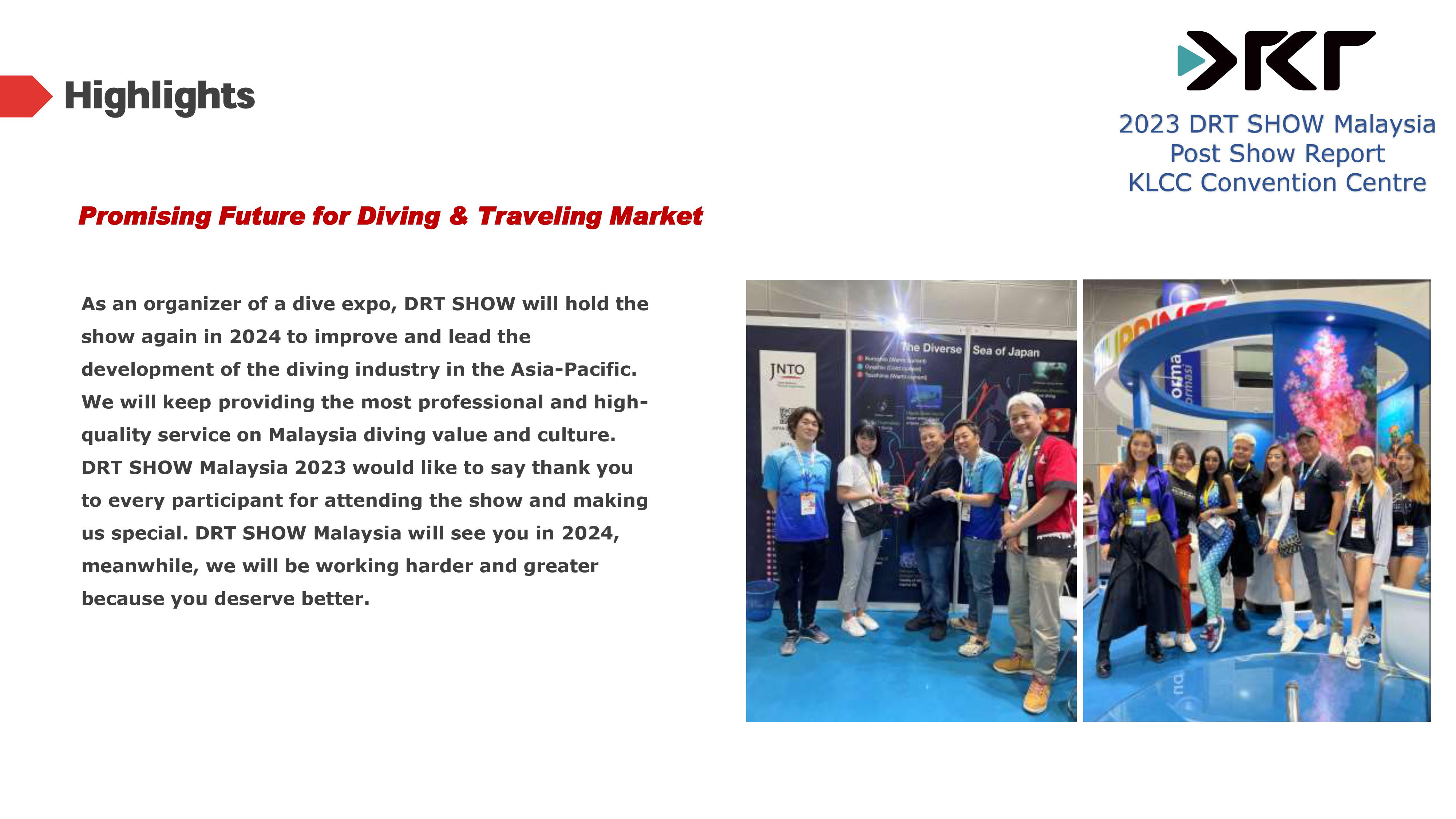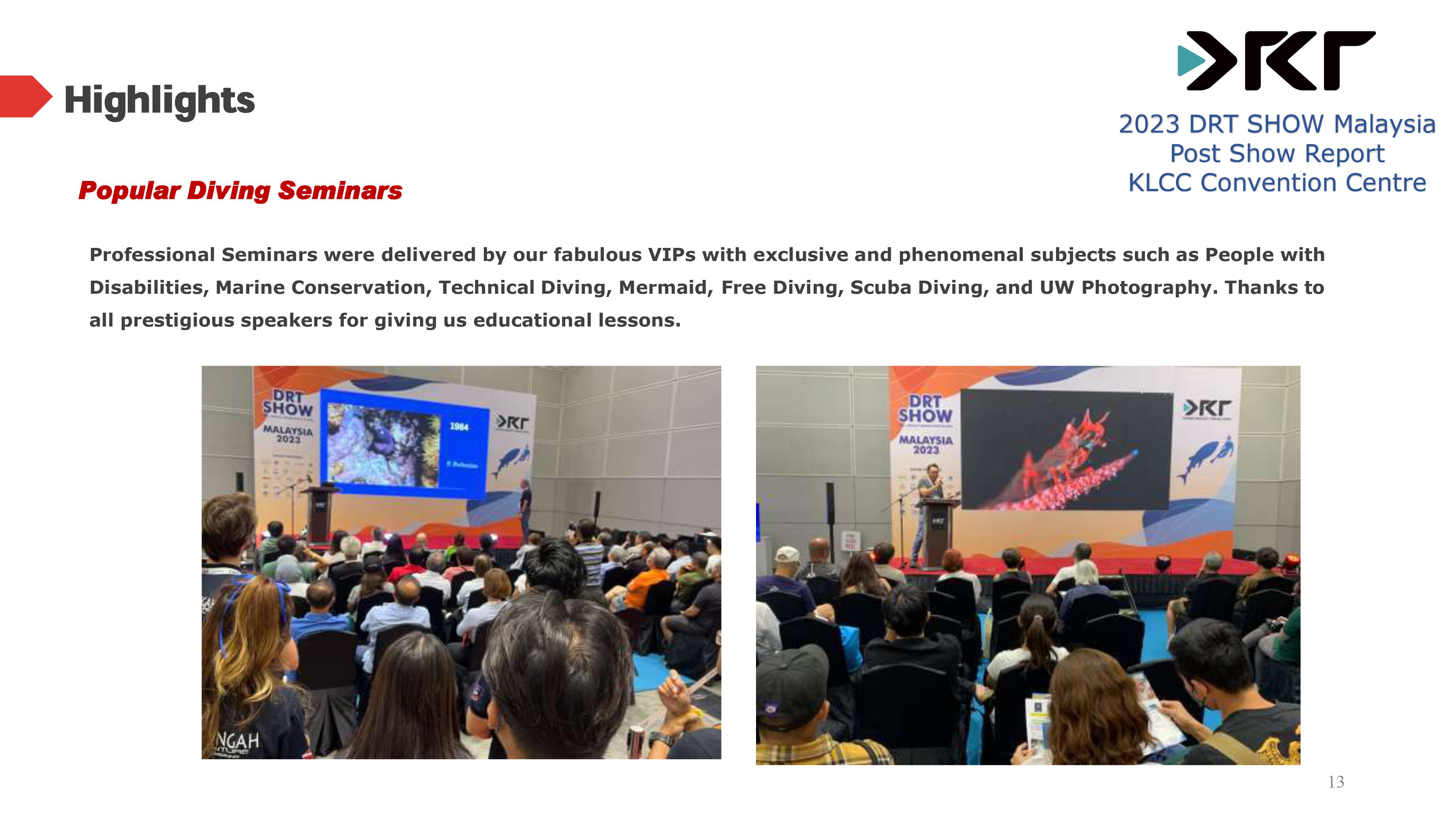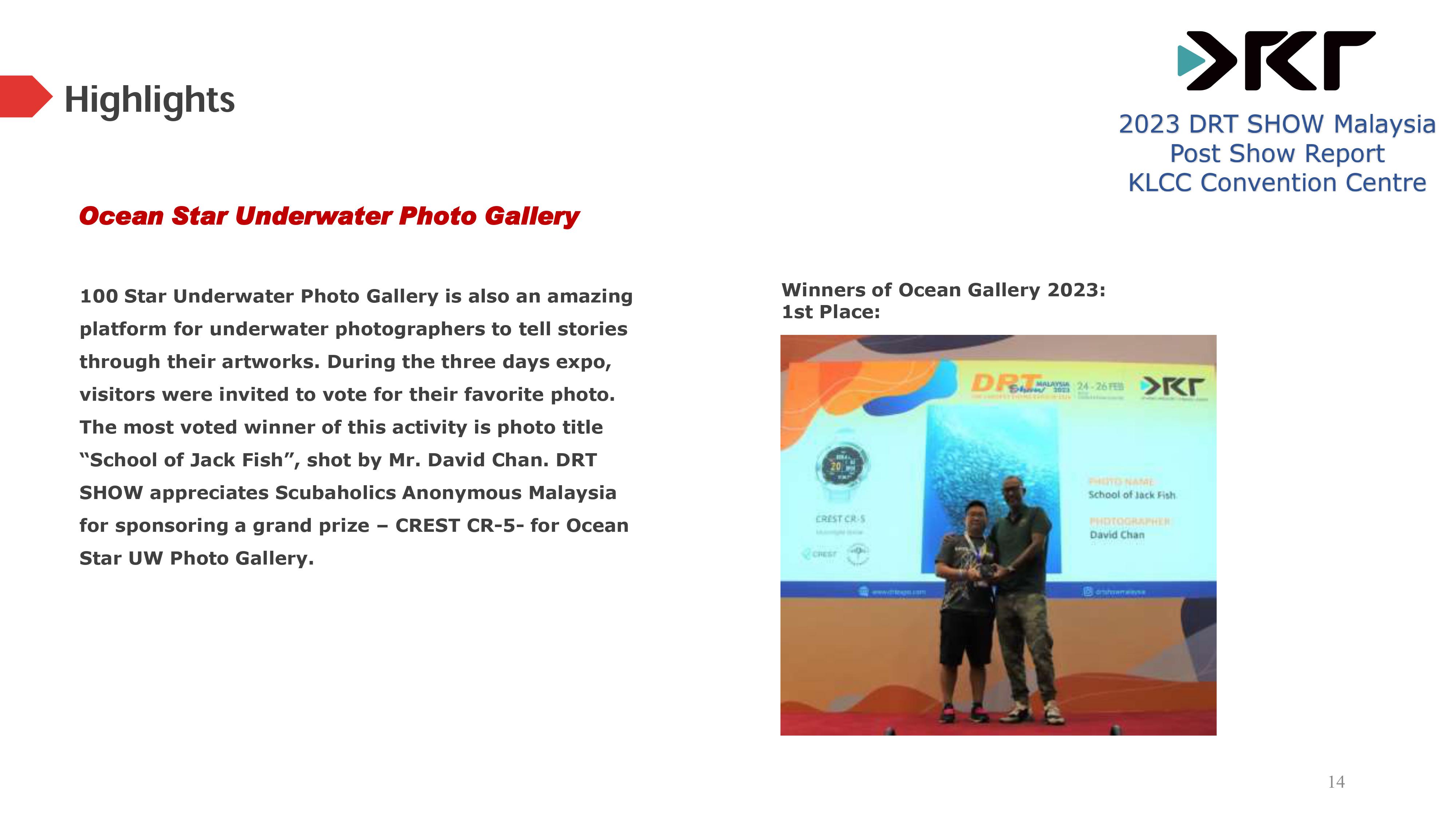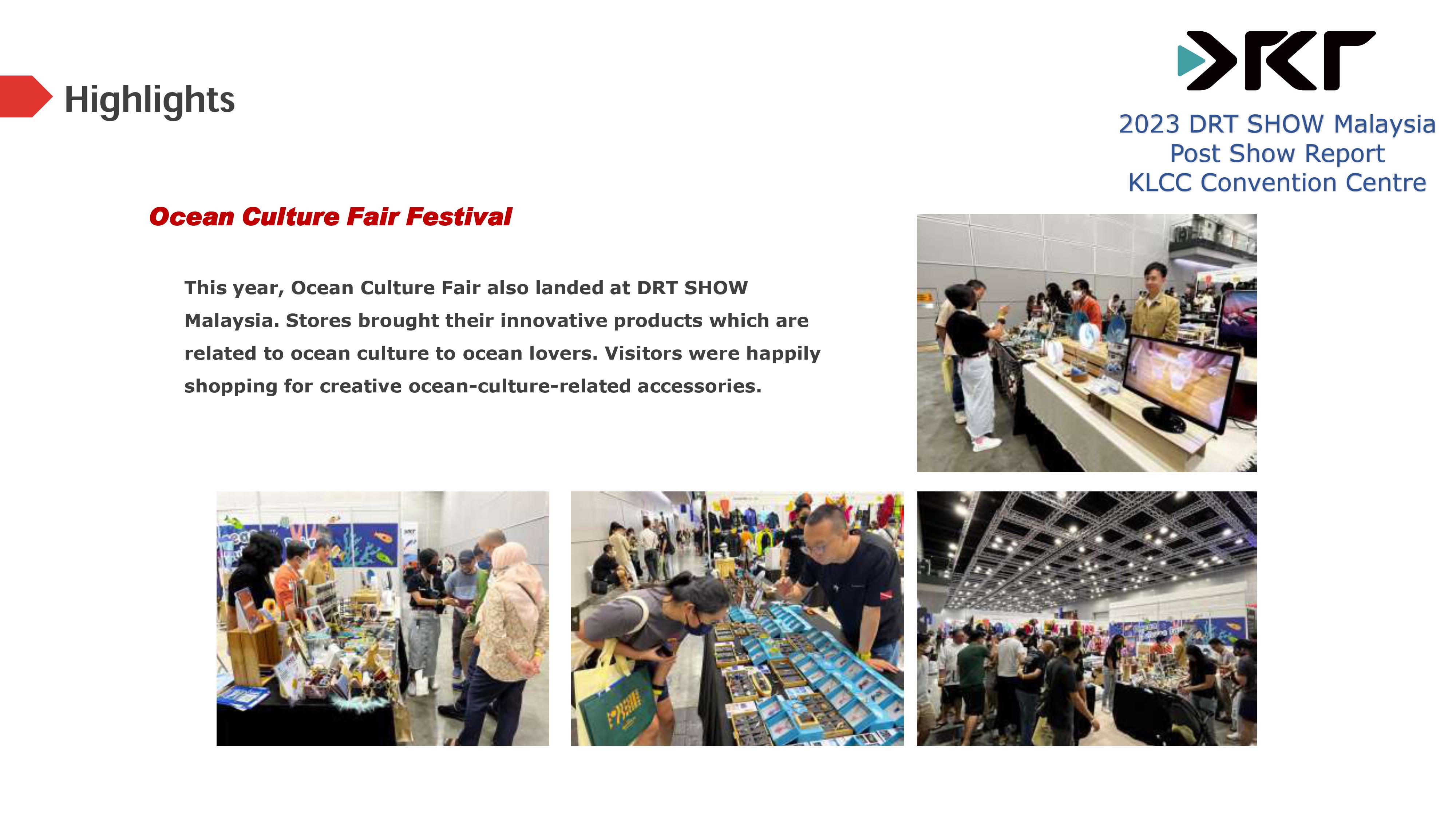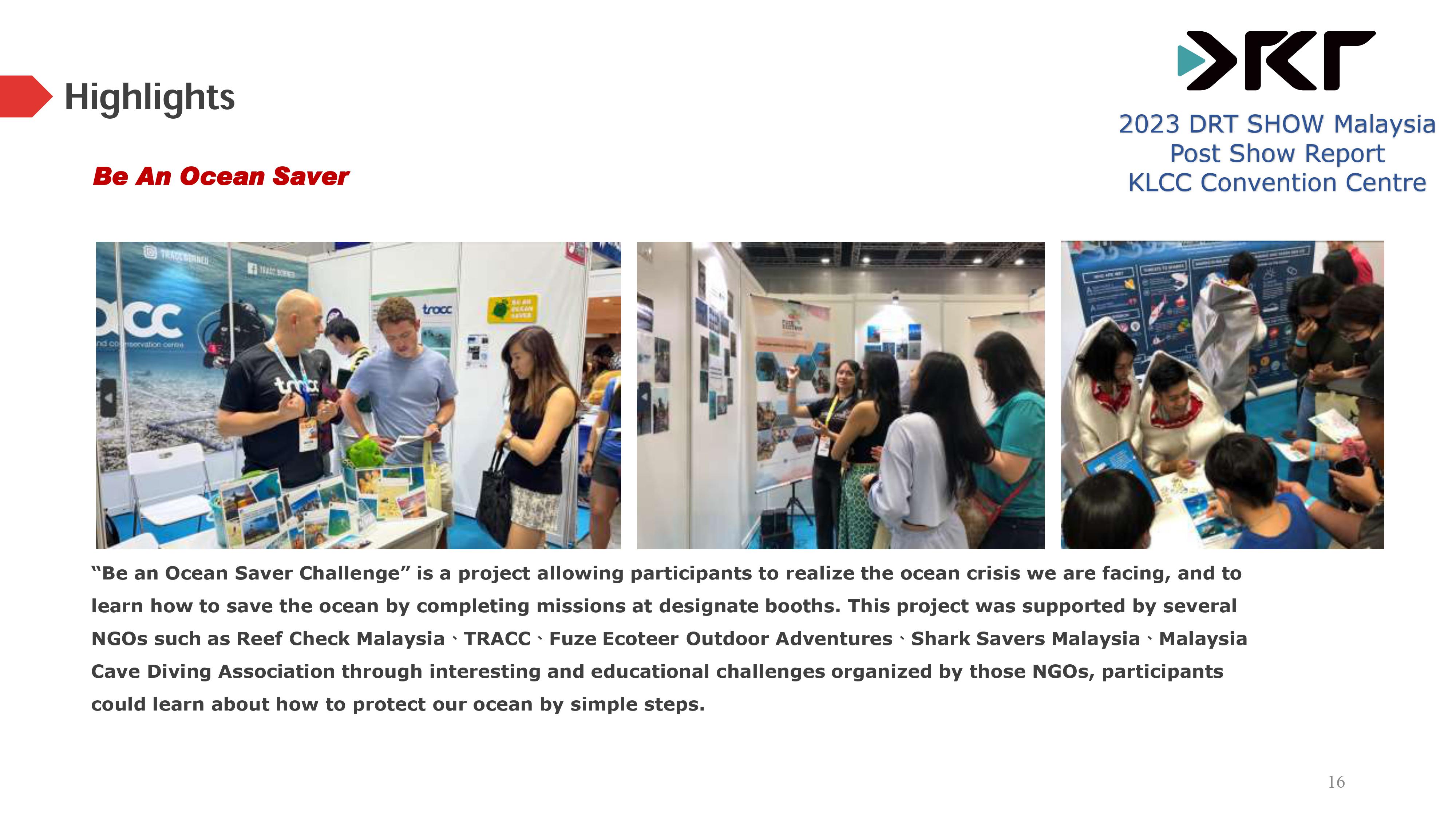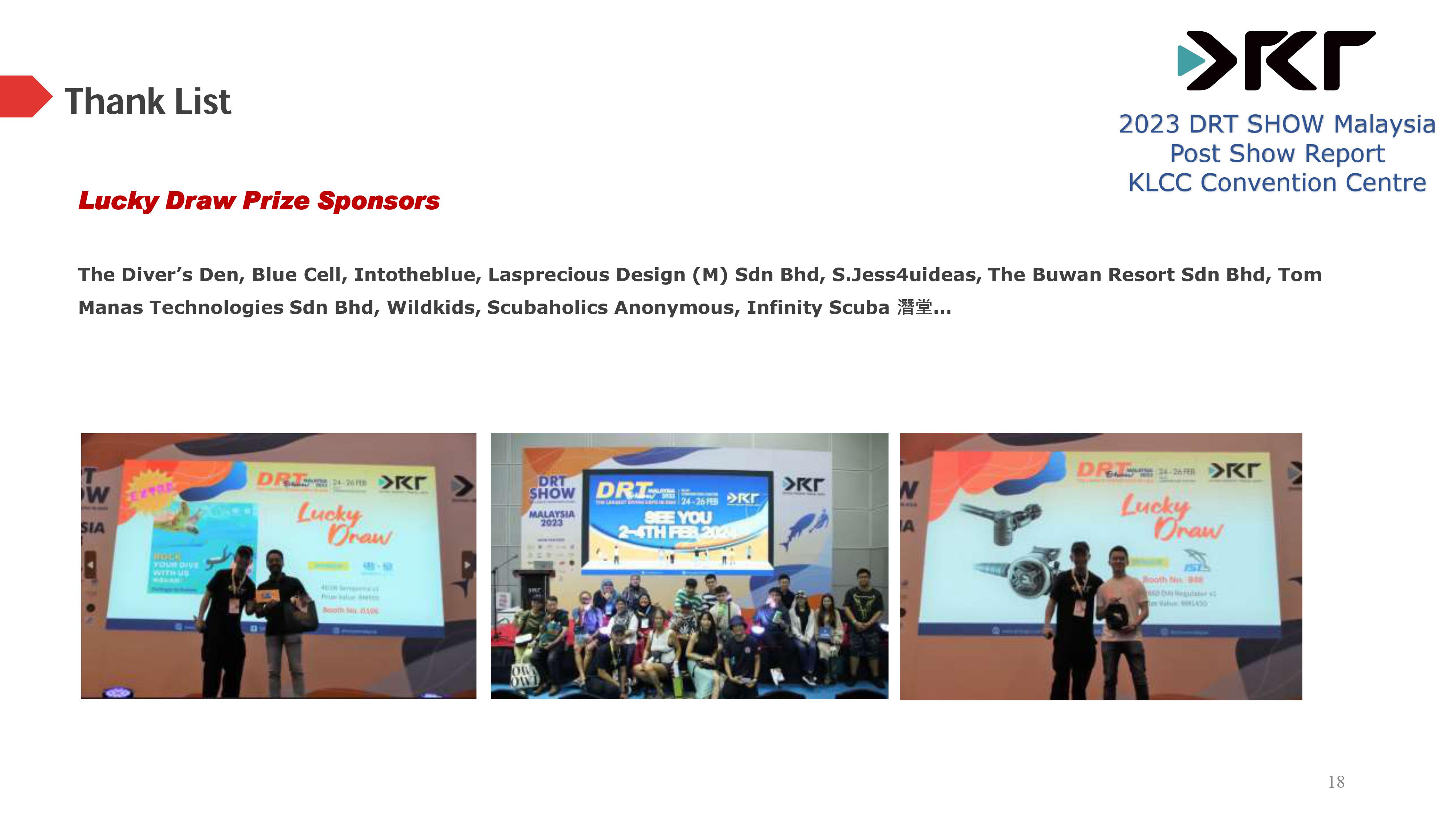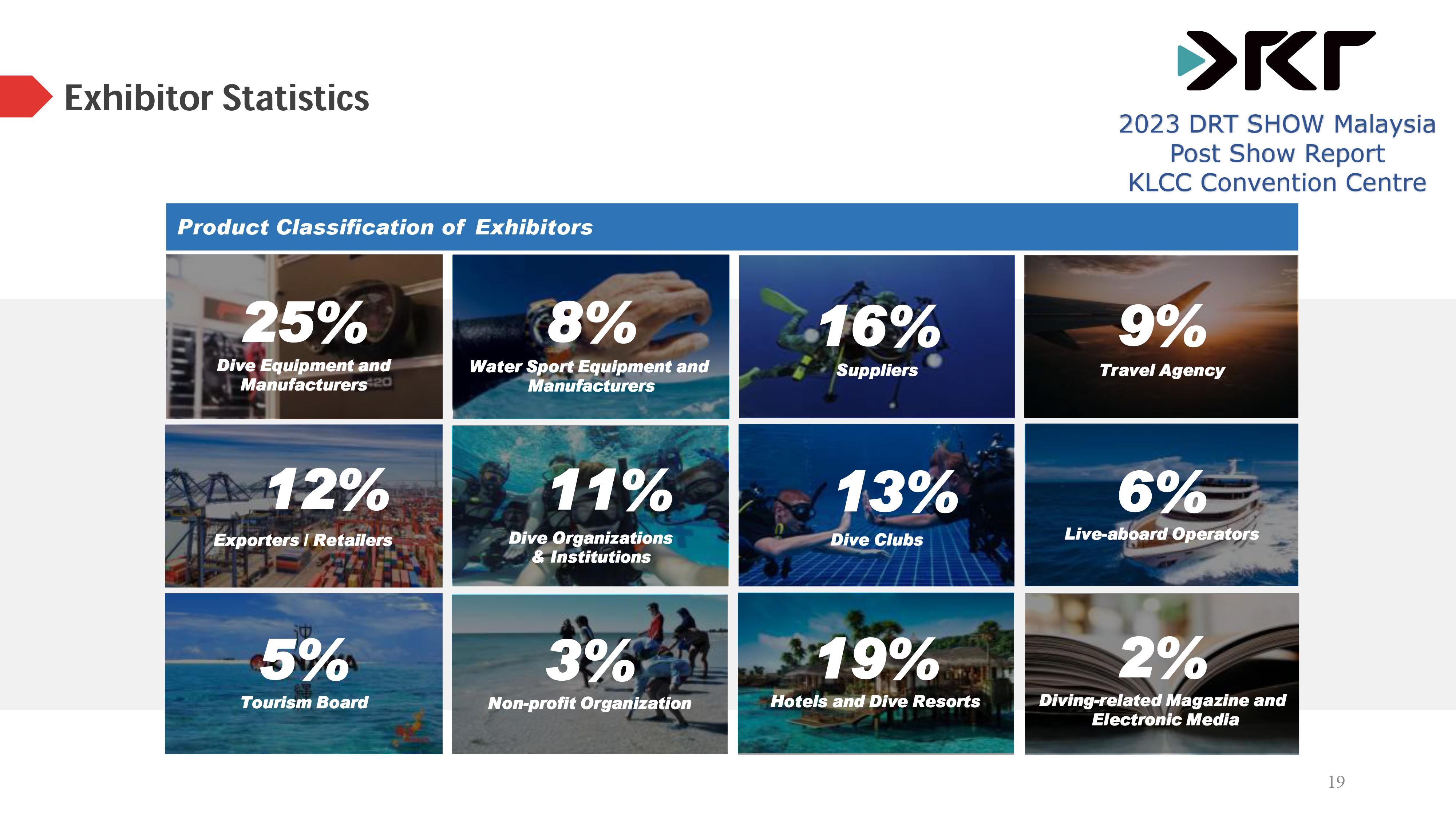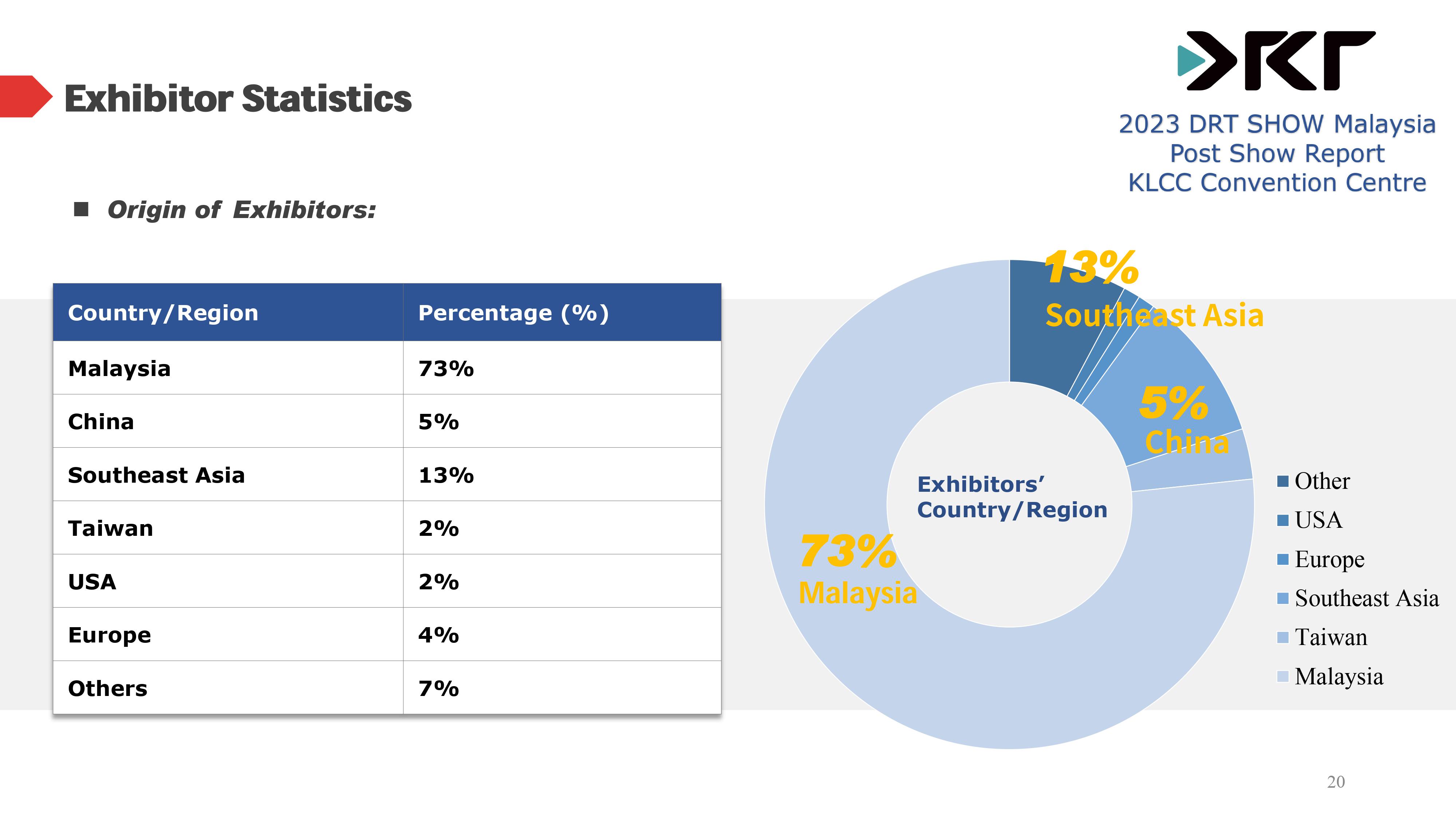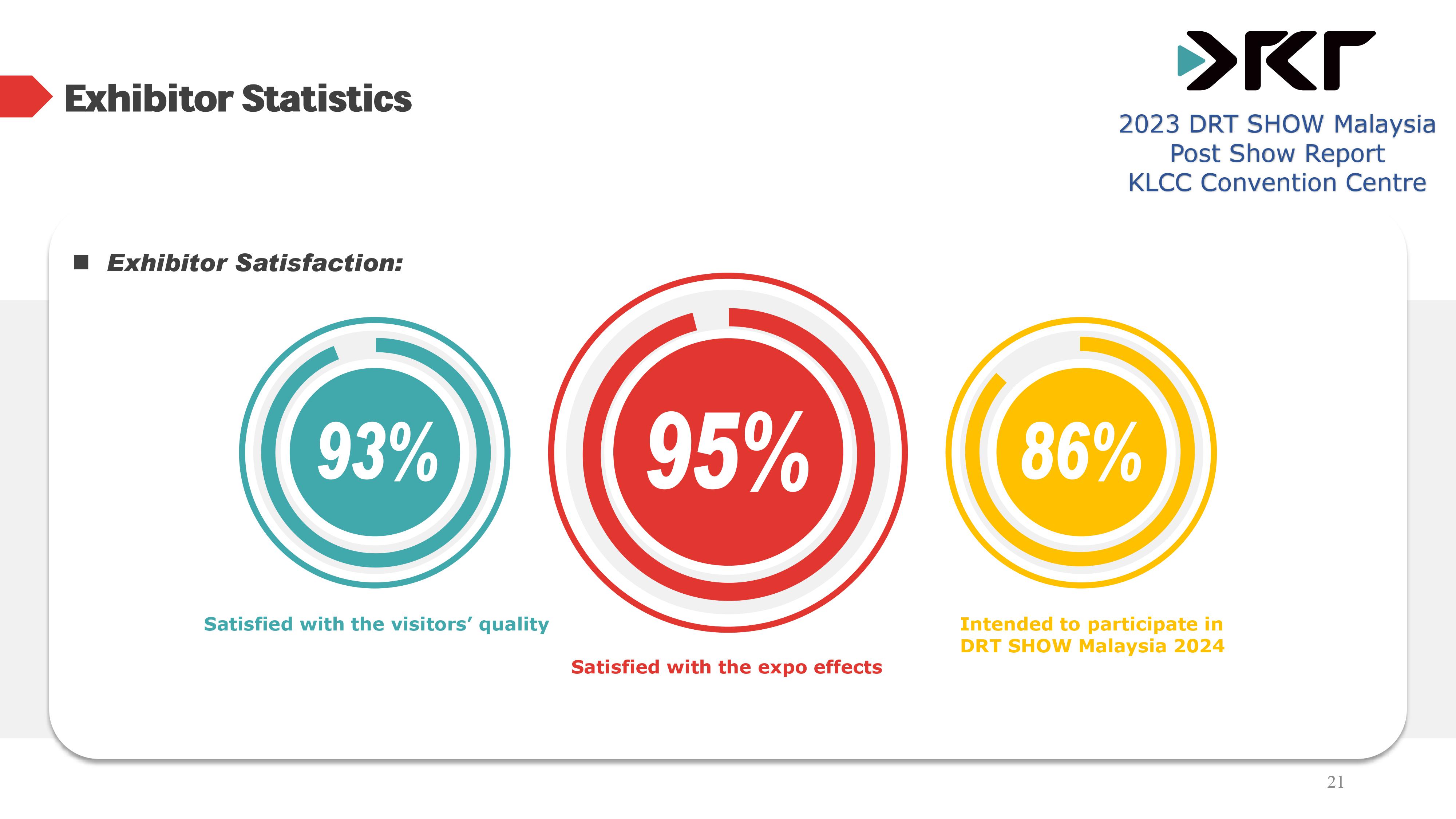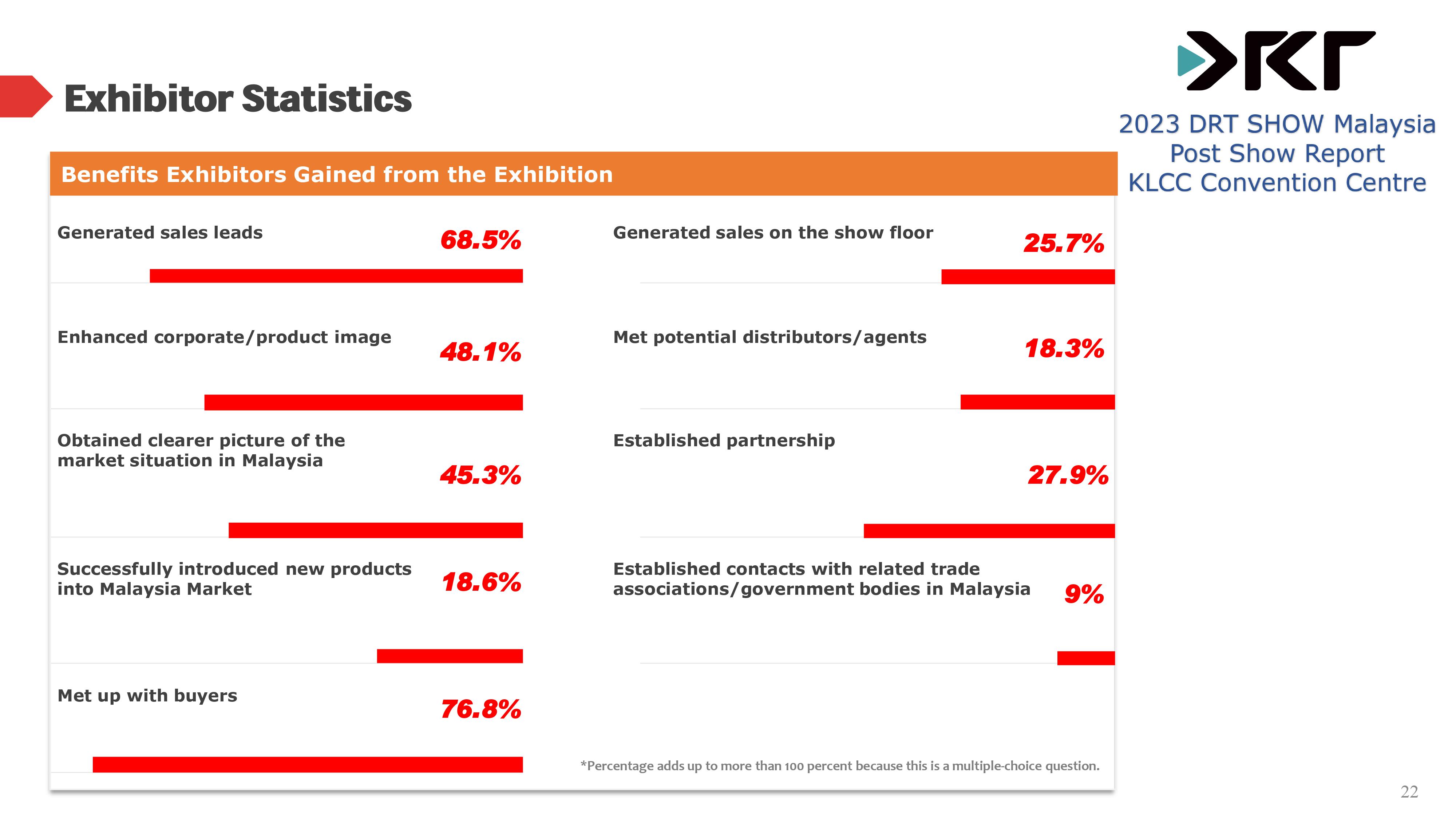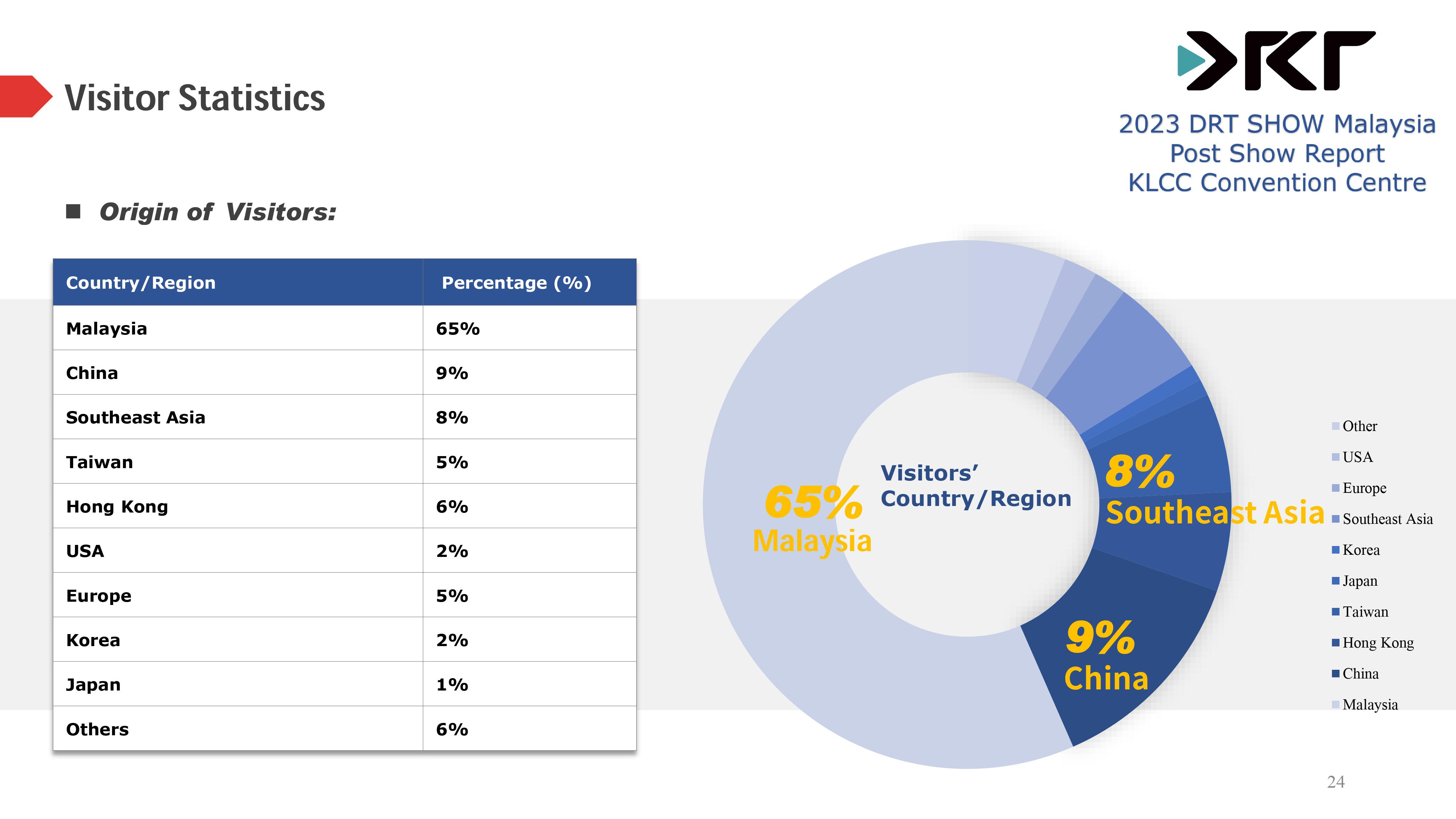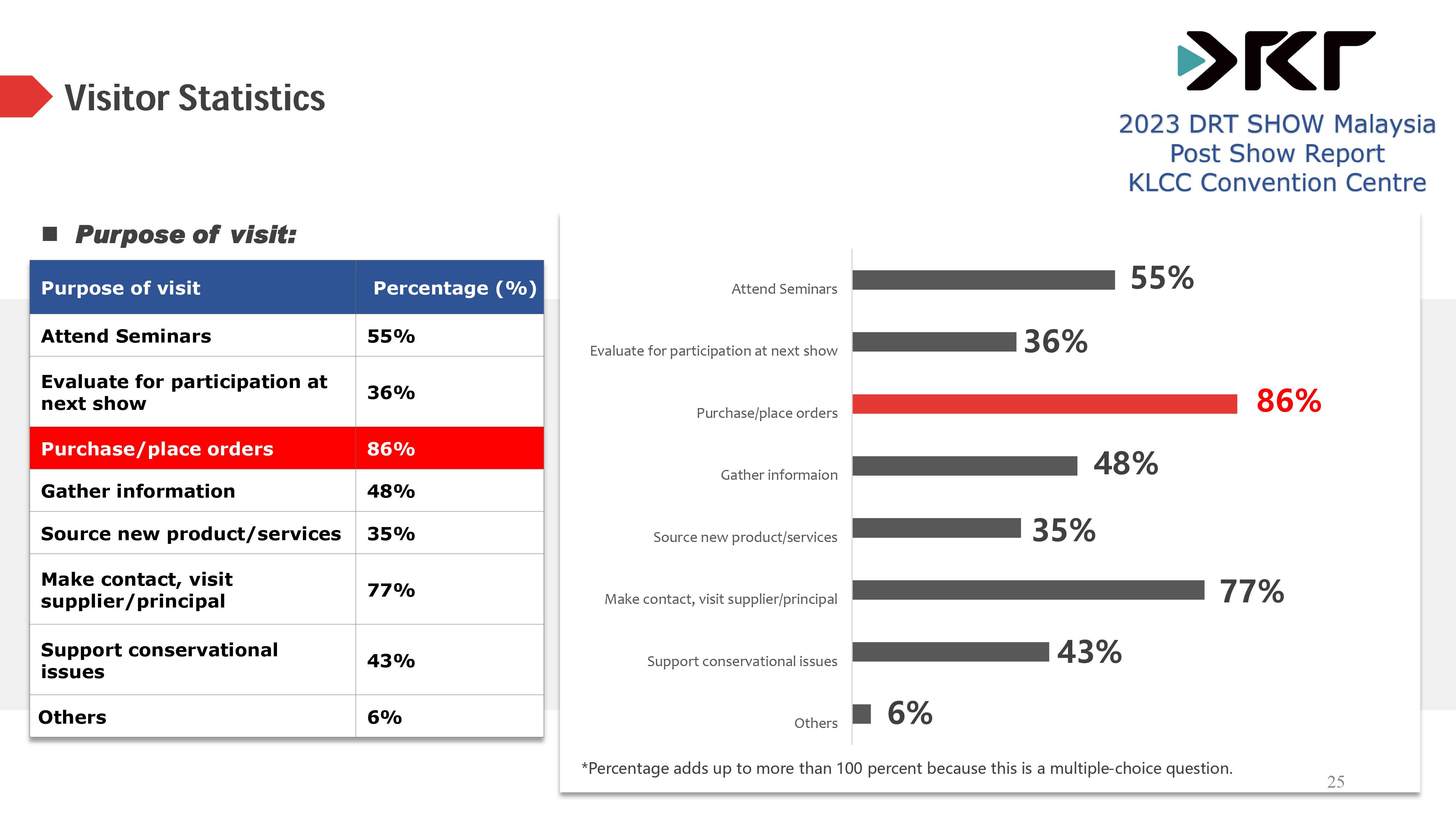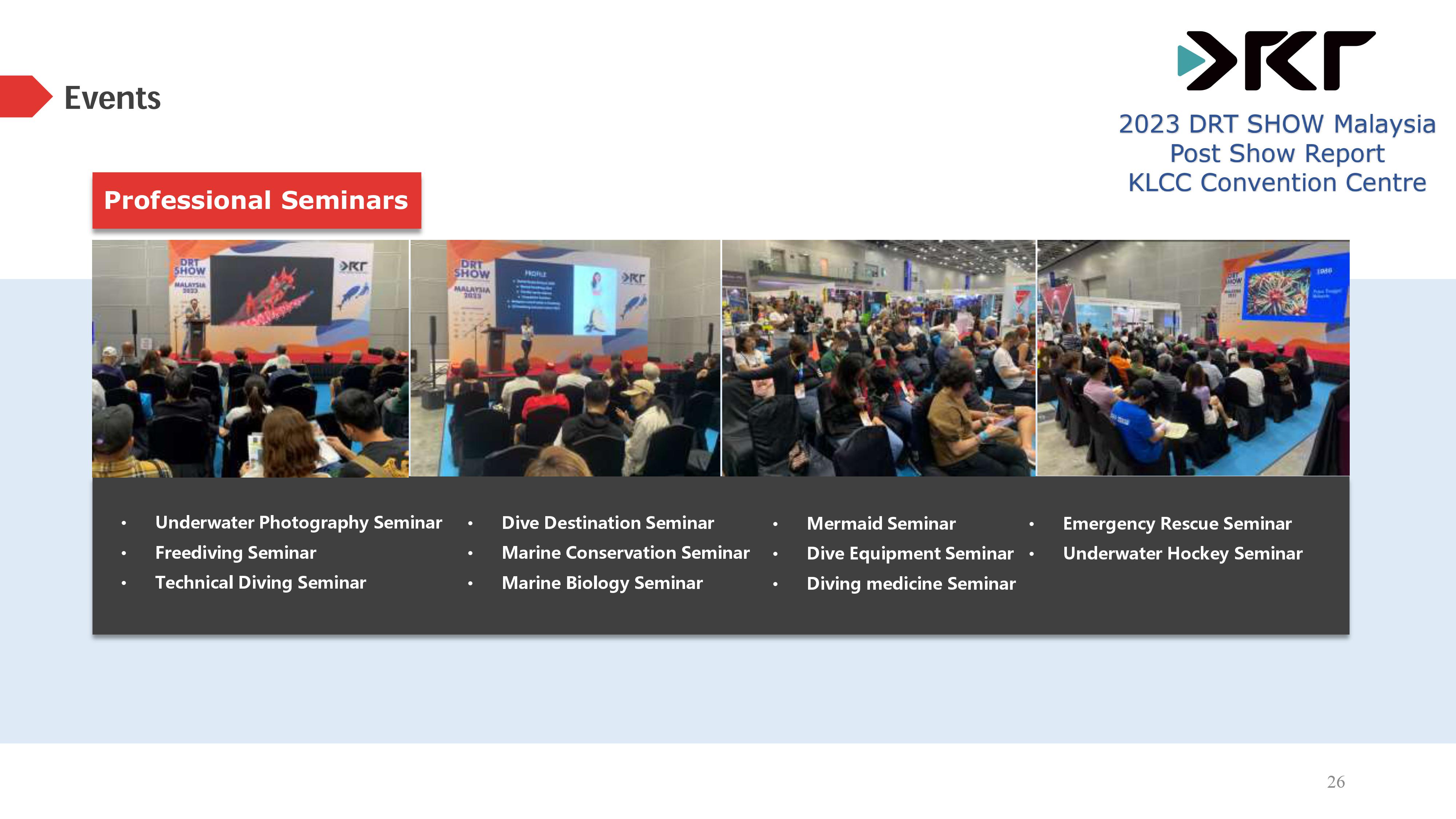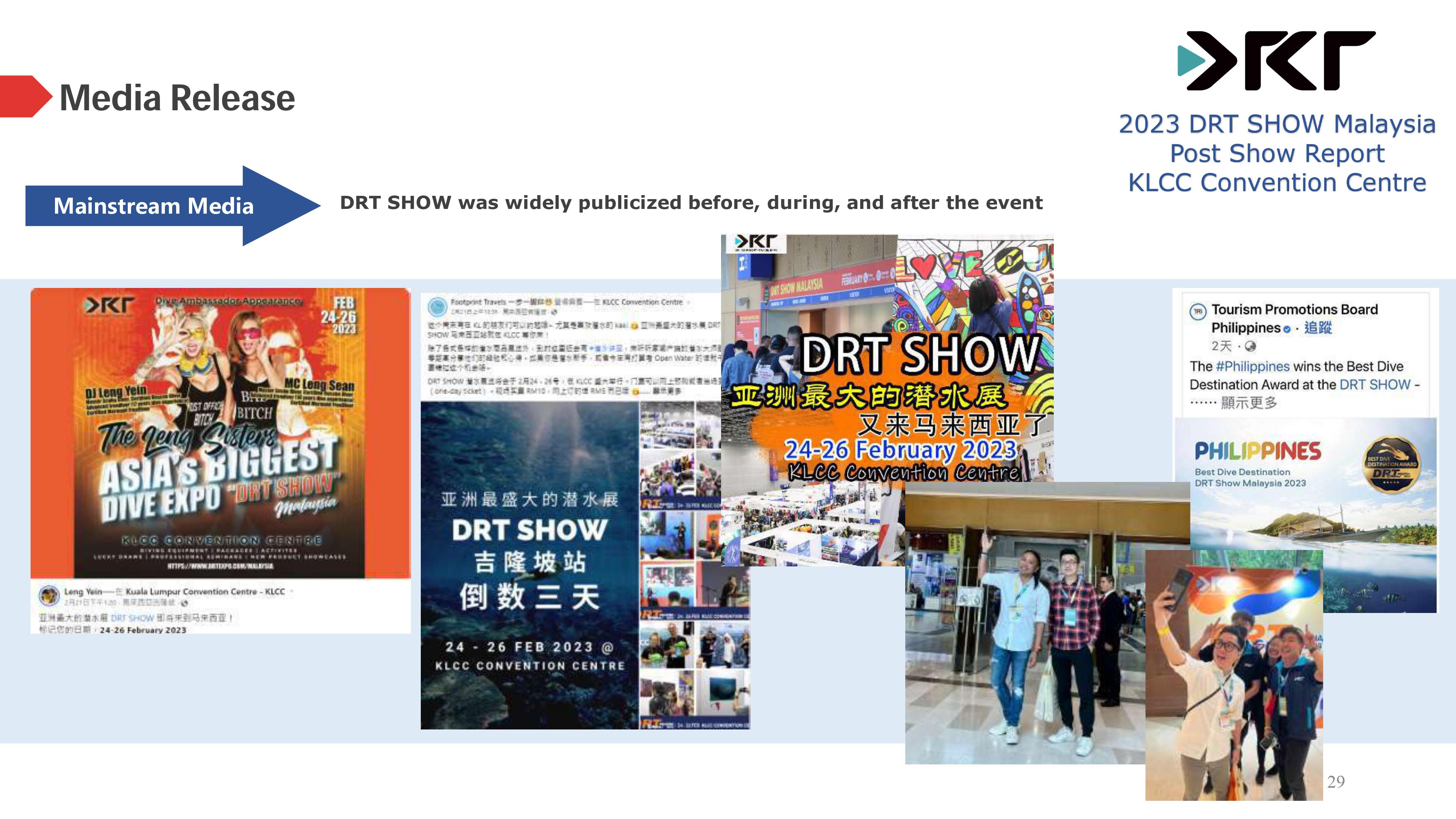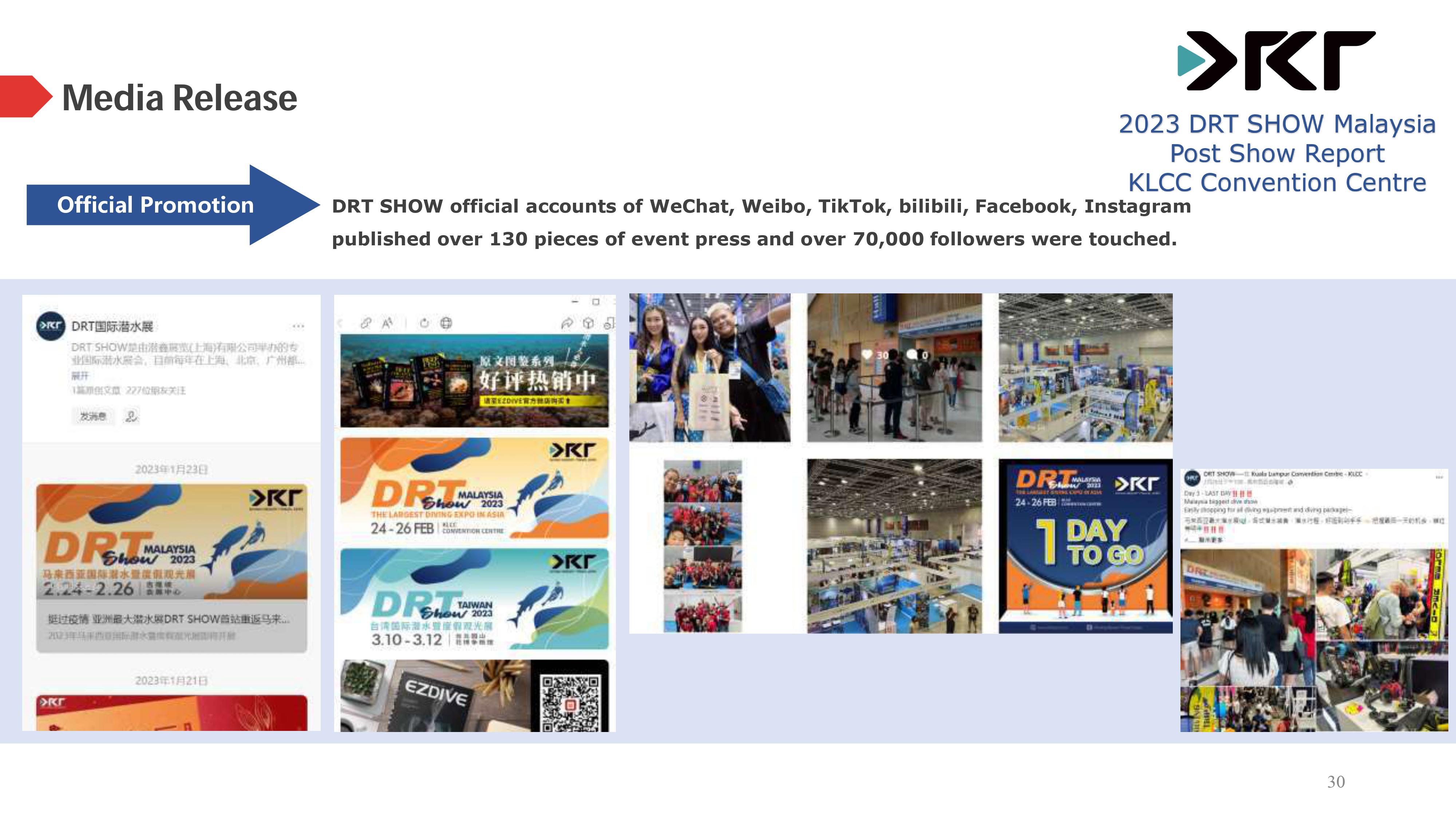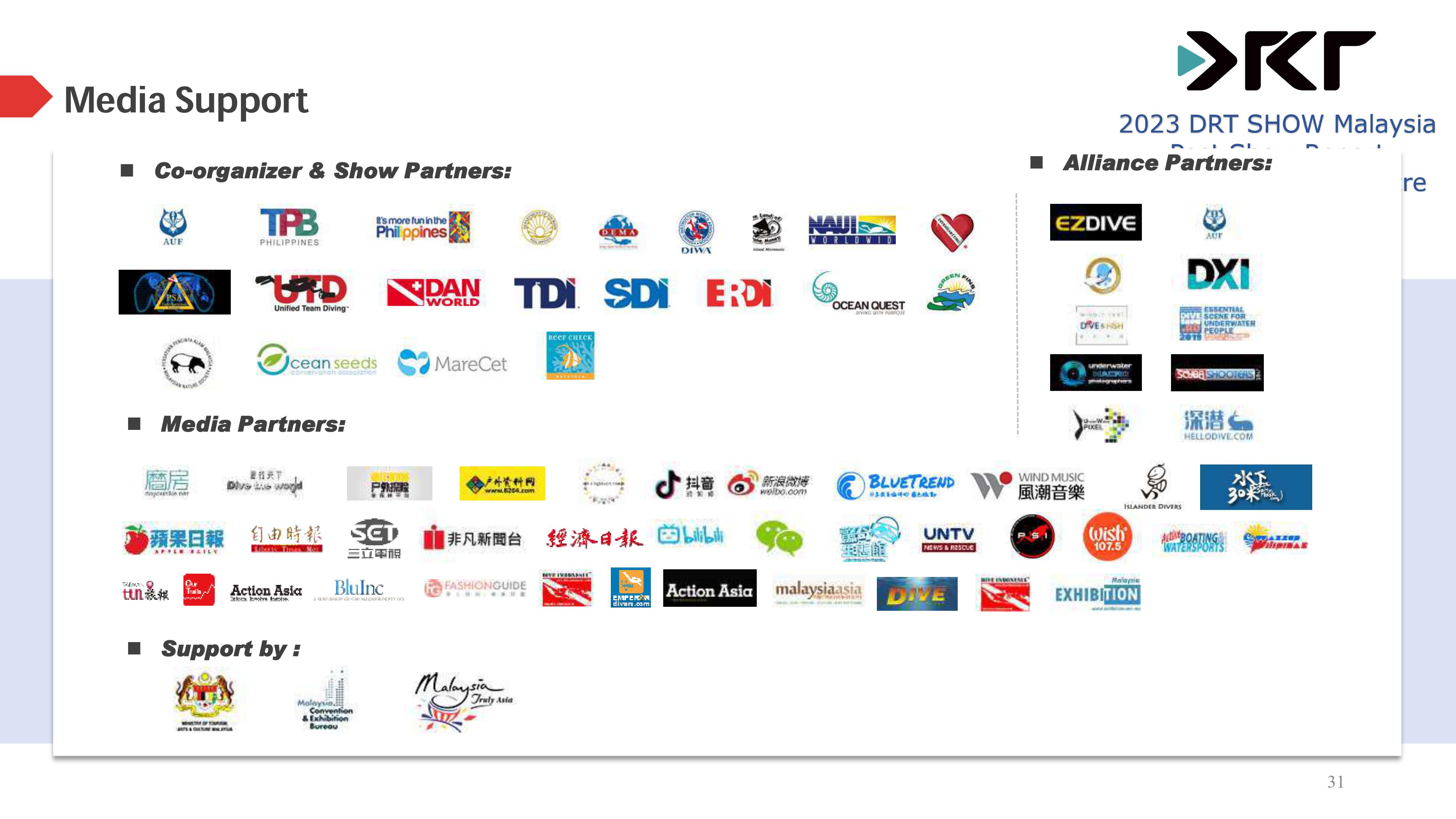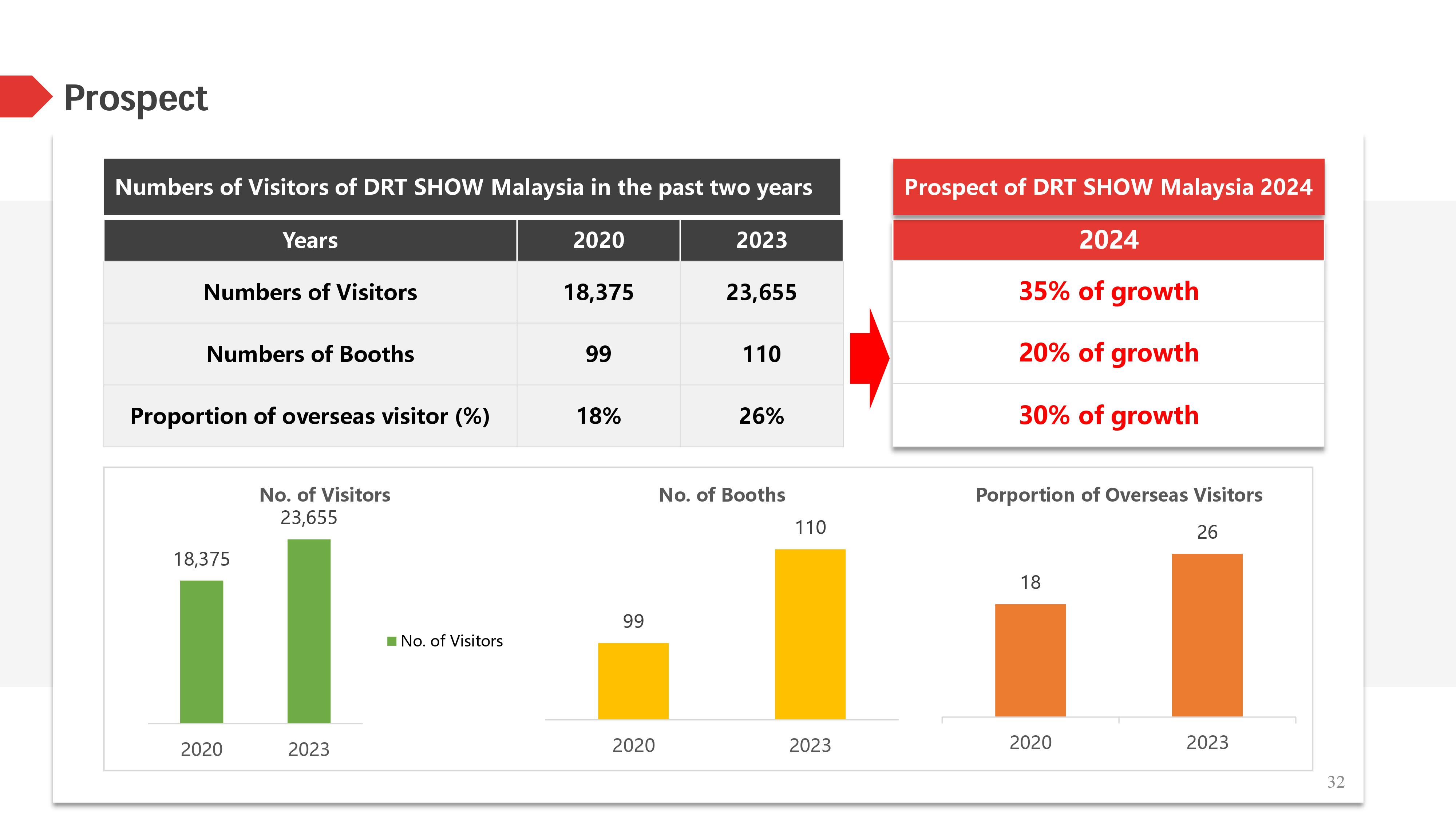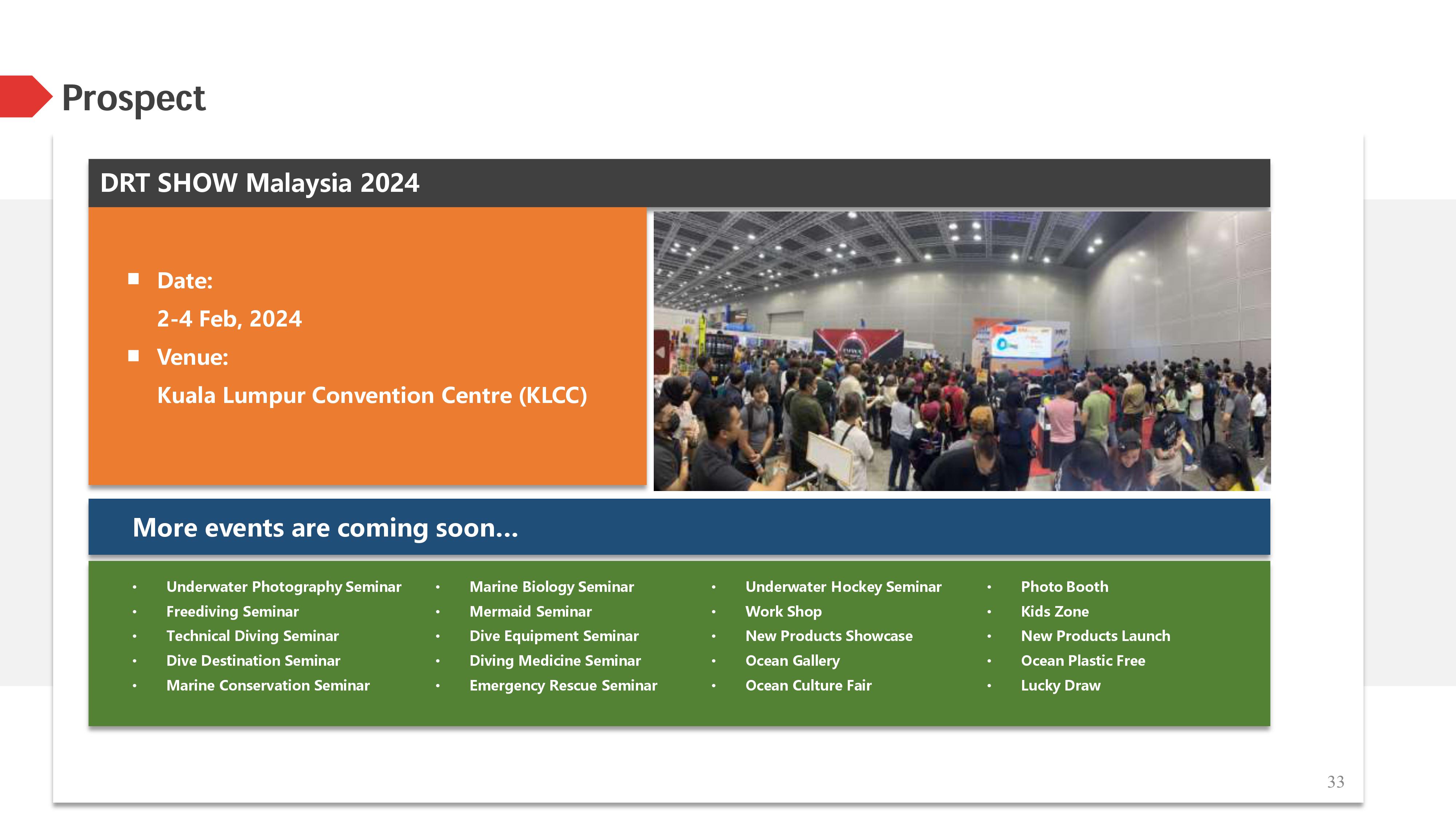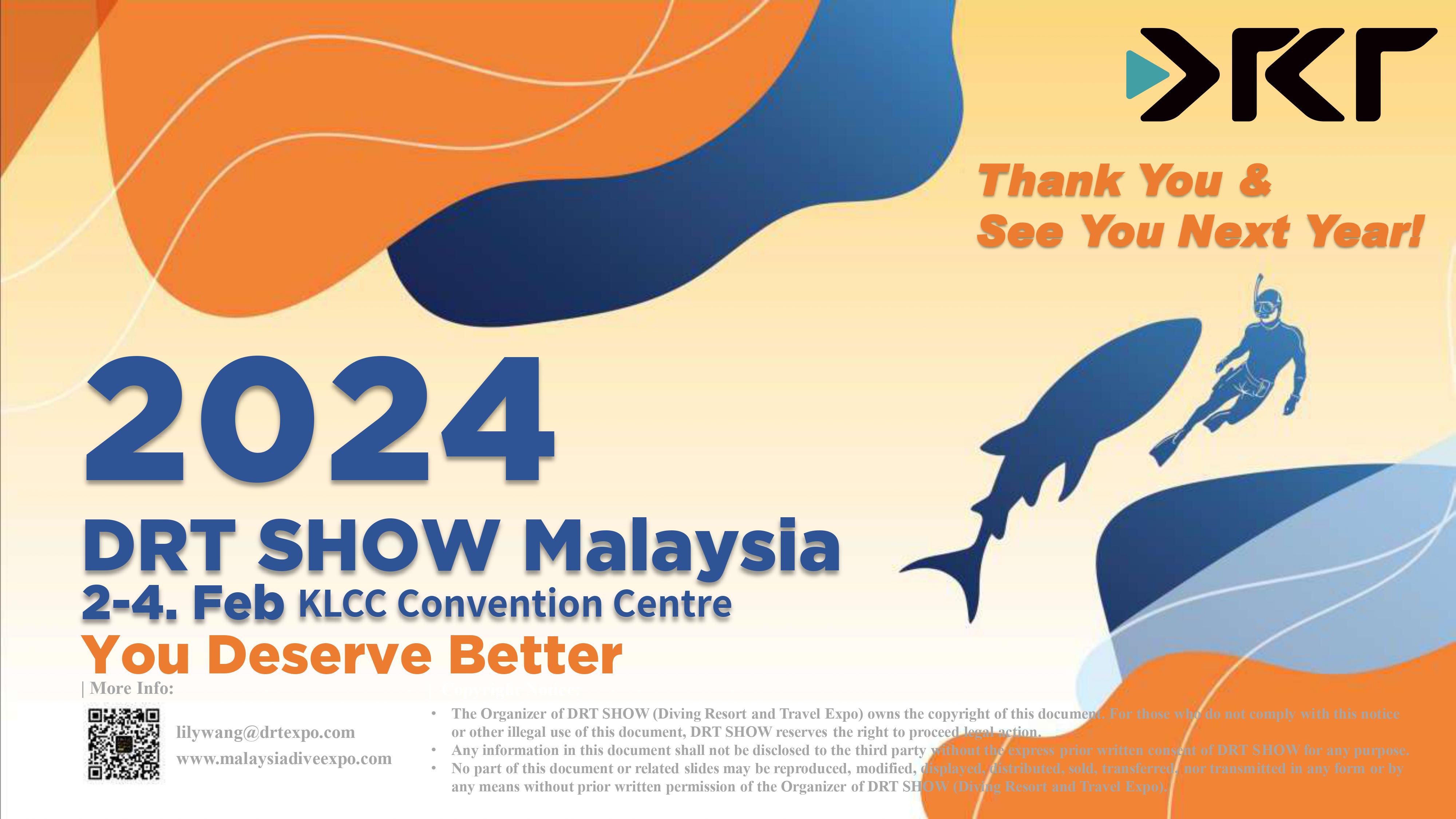 For more information on the latest news on the next DRT SHOWs in 2023, please refer to the official website: www.drtexpo.com.